Samsung Launches World's First Wind-Free™ Air Conditioner in The UAE
2018-06-03
With a first-of-its-kind two-step cooling system, customers can discover superior comfort along with faster cooling and energy efficiency.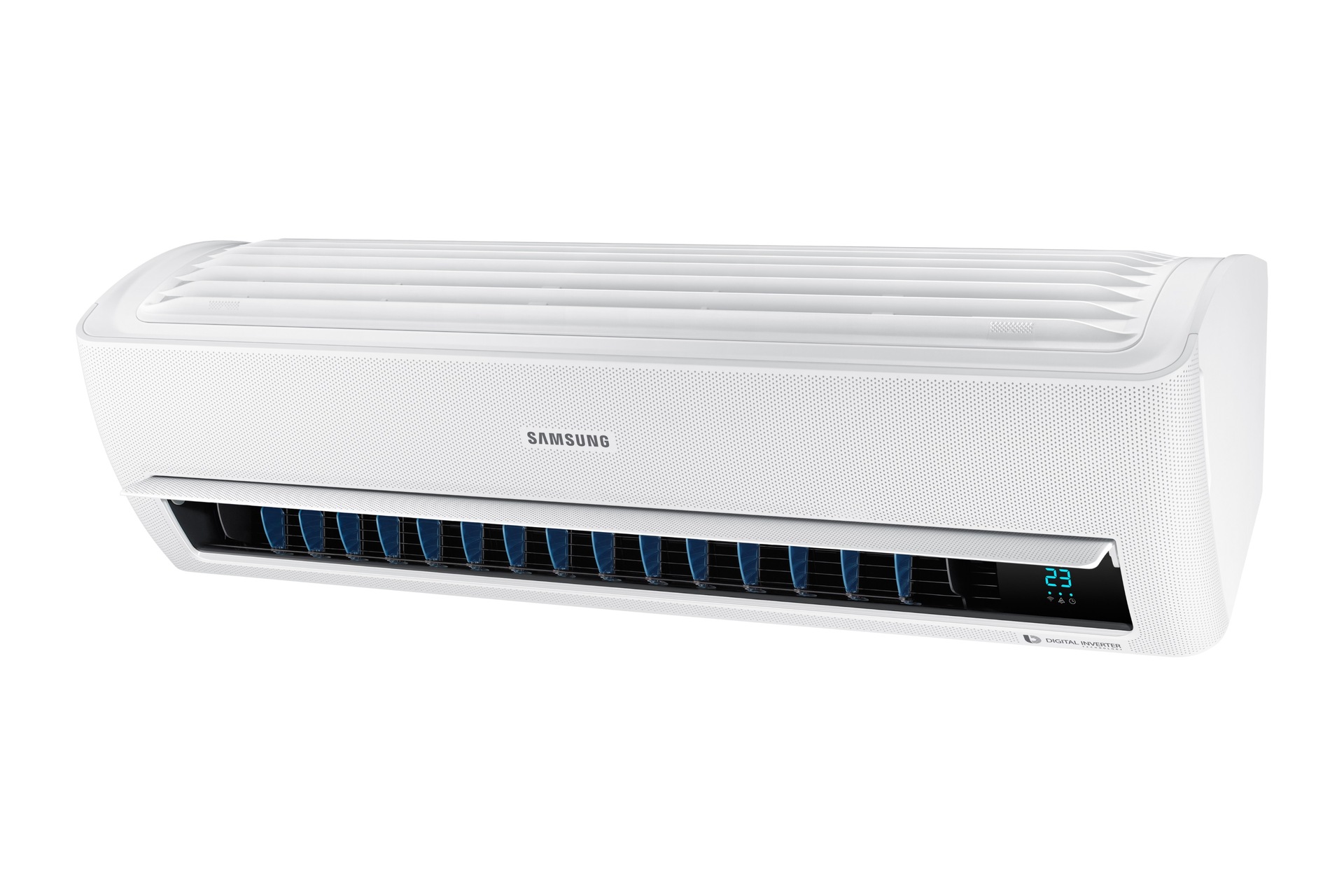 Dubai, United Arab Emirates – May 31, 2018 – Samsung Gulf Electronics, launched its award-winning Wind-Free™ wall-mounted split air conditioner in UAE. The air conditioner uses Samsung's exclusive Wind-Free™ Cooling technology to gently disperse cold air while dramatically reducing energy consumption – providing customers with the ideal indoor conditions without the discomfort of direct cold airflow on your skin.
"We live in a very warm part of the world, where we spend much of our time indoors — especially during the warmest months of the year. As such, an efficient cooling system can make all the difference in your day-to-day life, which is why this revolutionary air conditioner is so perfectly suited for the UAE," said Vinod Nair, Sales Director of Consumer Electronics Business at Samsung Gulf Electronics. "With the revolutionary air conditioning capabilities of the Windfree cooling mode, users will be able to enjoy a comfortable, cool home without the unpleasant feeling of cold air blowing on them. What's more, they will also benefit from reduced energy usage and in turn, lower electricity bills."
The advanced Wind-Free™ Cooling technology maintains a comfortable room temperature by gently dispersing cold air through 21,000 micro air holes. The two-step cooling system first lowers temperatures in "Fast Cooling Mode", then can be switched to "Wind-Free™ Cooling Mode" once the desired temperature is reached, creating "still air*" to maintain a cool and comfortable condition. Beyond eliminating the uncomfortable feeling of direct cold wind, the wind free mode can also reduce skin dryness and other respiratory issues caused by continuous air conditioning exposure.
Equipped with the Triple Inverter compressor powered by Digital Inverter 8-pole technology, it can cool up to 63% faster** than conventional Samsung split ACs.
The Wind-Free air conditioner is Wi-Fi-enabled, meaning users can manage and monitor the appliance from anywhere through Samsung's Smart Home app. Directly from their smartphone, users can remotely regulate temperature, adjust settings, receive real time updates about performance and daily energy usage, and even troubleshoot solutions when a repair is needed.
The air conditioner also has an ultra-wide PM 2.5 filter that reduces over 99% of dust, allergens and viruses to care for users health.
Samsung customers can buy the Wind-Free™ Air Conditioner from leading electronics retailers across UAE. Terms and conditions apply. Prices vary according to product specifications:
Wind-Free AC

1.5 Ton

Model: AR18NVPXCWK/GU

AED 3,199.00

2 Ton

Model: AR24NVPXCWK/GU

AED 3,799.00
*The American Society of Heating, Refrigeration, and Air-Conditioning Engineers defines "Still Air" as air currents at speeds below 0.15m/s which lacks the presence of cold drafts.
* *Tested on model AR12KSWDHWK compared with Samsung conventional model AR12FSSSBWK.
About Samsung Electronics Co., Ltd.
Samsung inspires the world and shapes the future with transformative ideas and technologies. The company is redefining the worlds of TVs, smartphones, wearable devices, tablets, digital appliances, network systems and memory, system LSI, foundry and LED solutions. For the latest news, please visit Samsung Newsroom at http://news.samsung.com.
List
No Prev Page
No Next Page