Samsung Partners with Sharjah Islamic Bank for Samsung Pay
2017-11-16
Sharjah Islamic Bank offers its customers the convenience of cardless payments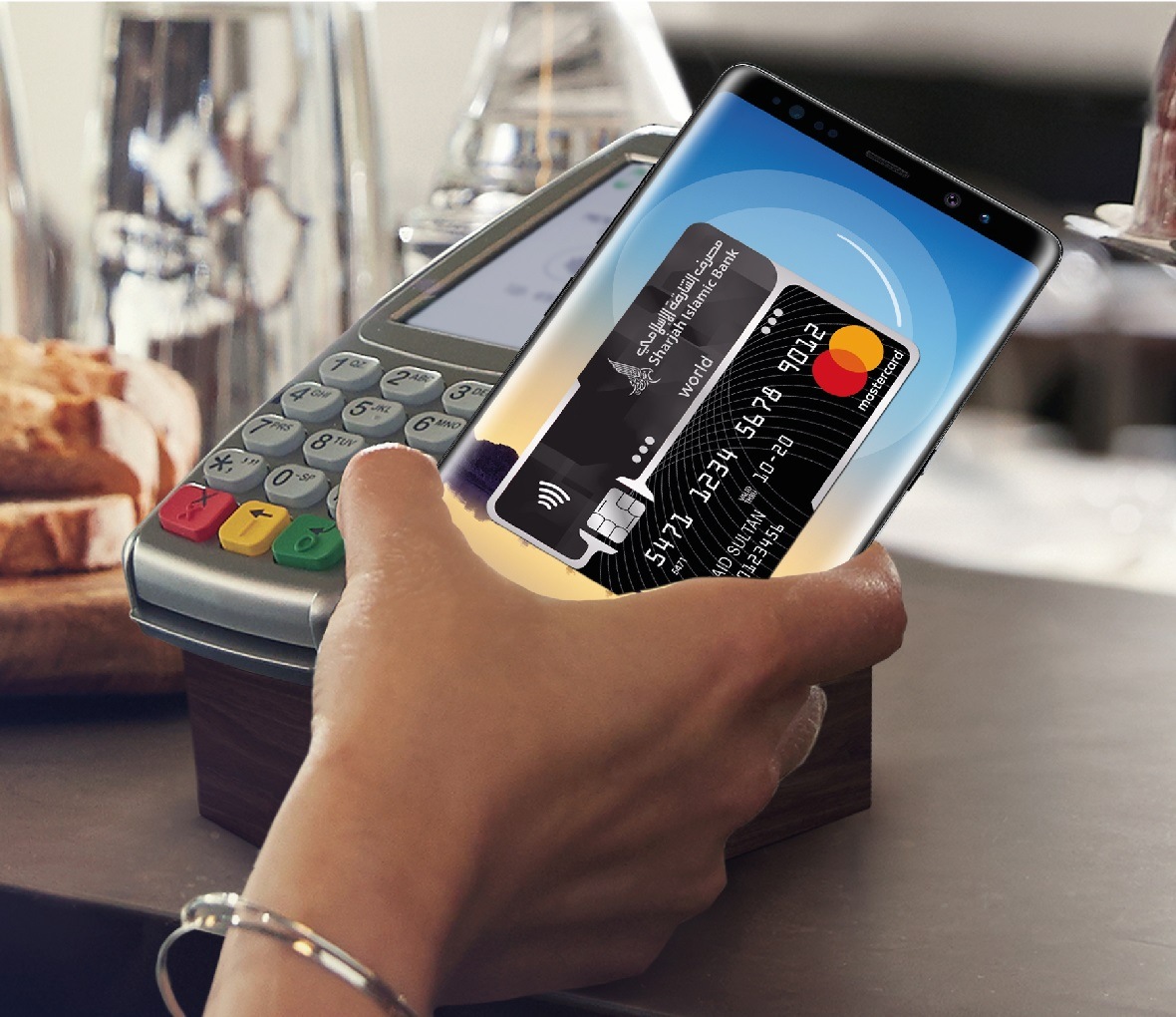 DUBAI, United Arab Emirates – November 15th, 2017 – Samsung Gulf Electronics announced a new Samsung Pay partnership with Sharjah Islamic Bank today. Sharjah Islamic Bank customers, using Mastercard Credit, Debit or Prepaid Cards, will now have the option to make payments across the UAE using compatible Samsung mobile phones1. The partnership marks a new addition to Samsung Pay's extensive portfolio of major payment networks and banks, to provide greater flexibility, access, and choice for customers in the UAE.
"We are very pleased and excited to have Sharjah Islamic Bank come onboard as our partner for Samsung Pay in the UAE," said Mohammad Gharaibeh, Head of Enterprise – Mobile Business, Samsung Gulf Electronics. "The partnership with Sharjah Islamic Bank, alongside our ecosystem of partners across payment networks, banks, retailers and merchants, assures customers that they will be able to enjoy the full benefits of using Samsung Pay almost anywhere."
Nabil Abou Alwan, Head of Retail Banking Group, Sharjah Islamic Bank, said: "Sharjah Islamic Bank is committed to bringing the latest technology in banking services to its valued customers. Our partnership with Samsung is an important milestone in our digital banking strategy and we are proud to be the first Islamic bank in the region to bring payment solutions on this platform without the need of a physical card."
"All Sharjah Islamic Bank Cardholders who have credit, debit and prepaid cards will be able to take advantage of this new, easy to use and secured technology for almost all their payments at points of sale." Mr. Abou Alwan added.
More Than a Payment Service
In addition to helping reduce form fill friction, merchants and users will continue to benefit from the simple, secure, and easy to use features of Samsung Pay:
• Simple: To make a payment with Samsung Pay, simply swipe up from the home button, scan a fingerprint or verify with iris2 scanning (which can be different from the authentication registered to unlock the device), and tap the back of the phone on a POS machine.
• Secure: Samsung Pay is built with three levels of security — biometric authentication, card tokenisation, and Samsung's comprehensive mobile security platform, Samsung Knox, which provides multi-layered protection from the device down to its kernel. In case users lose their phones, the FMM (Find My Mobile) feature enables users to lock Samsung Pay remotely with a pre-set password.
• Accepted Almost Anywhere: Samsung Pay works with Near Field Communication (NFC) as well as with Samsung's patented Magnetic Secure Transmission (MST) technology. MST replicates a card swipe by wirelessly transmitting magnetic waves from the supported Samsung device to a standard card reader, allowing Samsung Pay to work almost anywhere cards are accepted.
About Sharjah Islamic Bank
Established in 1975, Sharjah Islamic Bank (SIB) is one of the leading national banks in the UAE. SIB has garnered an excellent reputation through embracing a number of ground-breaking initiatives and applying the latest IT systems in various business fields of the banking sector. The Bank offers modern Sharia'a compliant products and services in compliance with the highest international standards to its clientele through its branches across the country. The Bank adopts clear and prudent corporate strategy and policy, particularly in terms of risk management and investment diversification across its banking operations and is socially responsible through the launching of a host of Corporate Social responsibility (CSR) initiatives. SIB is the winner of numerous prestigious awards; including the Insights Middle East Call Centre Award 2015 for Best IVR Process and the Mohammed bin Rashid Al Maktoum Business Award in the Financial Services category. SIB was also named Best Islamic Bank in Sukuk Structuring at the 2015 Arab Banks & Commendations of Excellence Awards, in recognition of its achievements in the regional Islamic banking sector. SIB has won Customer Experience Benchmarking Index award for Most Improved Online Experience-UAE 2015 in December, 2015.
About Samsung Pay
Samsung Pay, a mobile payment service from Samsung Electronics, is simple, safe and available almost anywhere you can swipe or tap your card. Combining NFC (Near Field Communication) with Samsung's proprietary MST (Magnetic Secure Transmission) technologies, Samsung Pay provides consumers a way to pay almost anywhere you can swipe or tap a card at merchant locations. Samsung continues to strategically expand its partnership ecosystem for Samsung Pay to provide greater flexibility, access, and choice for customers whilst enabling an easy and safe payment experience. Samsung Pay is now available in 18 markets, including South Korea, the United States, China, Spain, Singapore, Australia, Puerto Rico, Brazil, Russia, Thailand, Malaysia, India, Sweden, the UAE, Switzerland, Chinese Taiwan, Hong Kong, and the U.K.
About Samsung Electronics Co., Ltd.
Samsung inspires the world and shapes the future with transformative ideas and technologies. The company is redefining the worlds of TVs, smartphones, wearable devices, tablets, digital appliances, network systems, as well as memory, system LSI, foundry, and LED solutions. For the latest news, please visit Samsung Newsroom at http://news.samsung.com
1 Compatible Samsung devices currently include the Samsung Galaxy Note8, Galaxy S8, S8+, Galaxy S7, S7 edge, Galaxy S6 edge+, Galaxy Note5, Galaxy A3 (2017), Galaxy A5 (2017 and 2016), Galaxy A7 (2017 and 2016) and Samsung Gear S3.
2 Iris scanning is currently only supported on the Galaxy S8, S8+ and Galaxy Note8.
List
No Prev Page
No Next Page