Samsung Pay Vouchers Launch in the UAE
2018-09-02
Samsung Pay users to enjoy amazing discounts and benefits at hundreds of hospitality, wellness, leisure and entertainment venues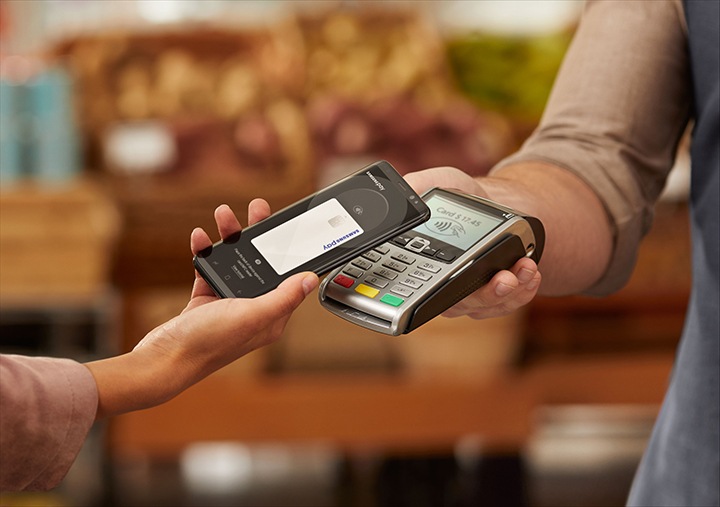 DUBAI, UAE – August 29, 2018: Samsung Gulf Electronics today announced the launch of Samsung Pay Vouchers, giving customers a chance to avail discounts of 50% at restaurants and entertainment venues, in addition to spa, beauty and fitness activities. Samsung Pay, the company's digital wallet, can be used anywhere that uses a contactless payment terminal, such as the wireless credit card readers available in most retail stores. The UAE is the first country to launch Samsung pay Vouchers globally in Samsung Pay markets.
Samsung Pay is strategically expanding its partnership ecosystem to provide greater benefits, flexibility and choice for customers. The smartphone giant has partnered with VoucherSkout, a UAE-based value-added discount platform. The groundbreaking agreement allows Samsung Pay to harness VoucherSkout's proprietary vouchering technology and merchant network, to deliver a seamless voucher savings service to Samsung Pay enabled devices across the UAE.

Starting August 29, Samsung Pay users can purchase vouchers offering 50% off in more than 200 locations across the UAE. Participating outlets include Jones the Grocer, Johnny Rockets, Kulcha King and many more, beauty & wellness centres including Clarins, Rifa Ladies Salon, Sera Beauty Lounge, Dreamworks Spa, sports & leisure venues counting, Yas Links Golf Club, The Track at Meydan, Dreamland Aqua Park, Thrill Zone and Wadi Adventure, brunches at Mazina, The Address Dubai Marina, Nine 7 One at the Oberoi, learning at Boom Diving, the Berlitz Language Center and many more.
How to buy a Samsung Pay Voucher
1. Pick a voucher you want to buy
2. Check the voucher for validity, what's included and what's not included
3. Press the Buy button
4. Samsung Pay In App payments will be activated to complete the purchase
5. Verify the Voucher cost and select the card you want to use to purchase the Voucher
6. Complete the purchase by authorizing either by PIN/Fingerprint/Iris
7. Voucher will be available under "My Vouchers" in Samsung Pay Application.
"We are incredibly excited to bring Samsung Pay vouchers to the UAE as a value-added incentive for Samsung Pay users, who enjoy an easy, secure and private way to pay in stores, apps and on the web," said Mohammad Gharaibeh, Head of Enterprise, Mobile Business at Samsung Gulf Electronics. "The UAE has experienced amazing growth in the ecommerce sector, driven by superior levels of internet penetration and higher number of online conversations. We have seen great momentum and witnessed significant consumer adoption with Samsung Pay and our objective with our new discount vouchers is to encourage accelerated growth towards a cashless society, in line with the UAE government's sustainable goals to digitize transactions and save the environment."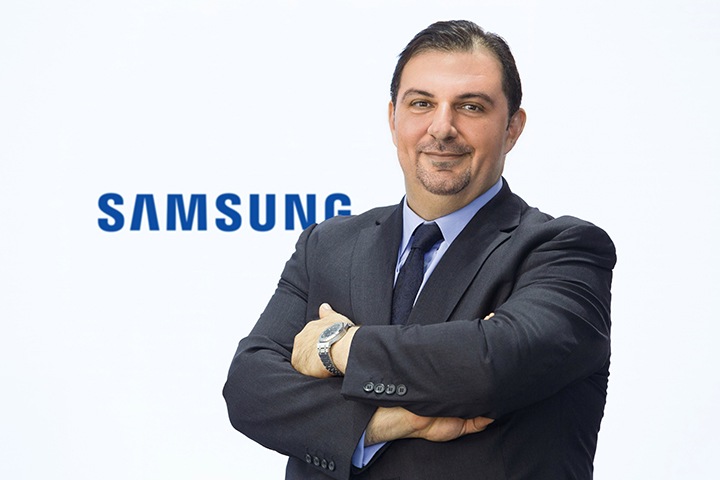 David Tobias, Founder of VoucherSkout said: "The launch of Samsung Pay Vouchers is the first tech collaboration of its kind, between a UAE technology Startup platform and a global mobile heavyweight. The opportunity for Samsung Pay Vouchers in the UAE and beyond is significant, due to the high smartphone penetration and the consumer market that is becoming increasingly value driven. We are looking forward to announcing expansion plans into other markets in the near future."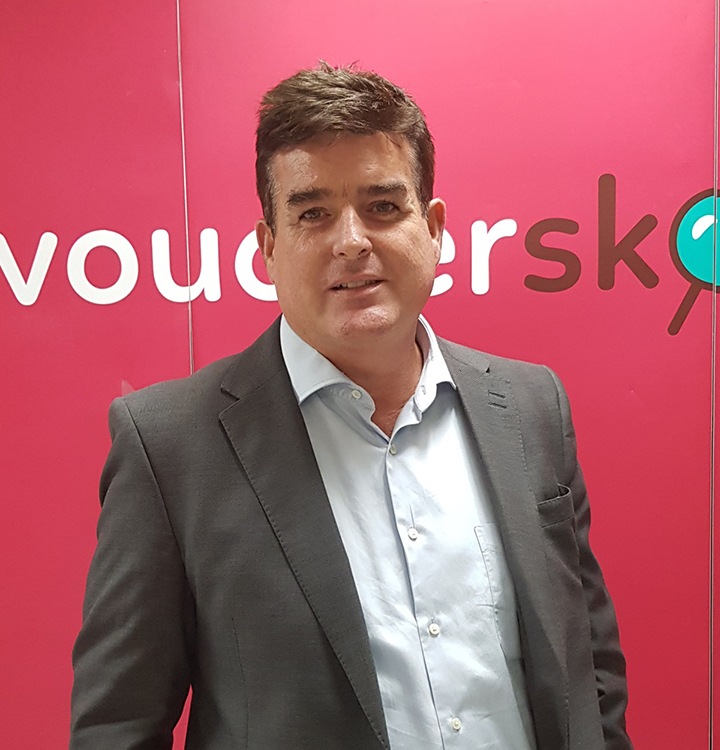 Samsung Pay Vouchers generally cost between AED 5 - AED 100, however, prices may vary depending on how much you will save. Each voucher provides a discount code, which can be redeemed for 50% off in retail stores or online purchases. The prices are clearly labeled on the voucher and payment screens in the app. In addition, your first Samsung Pay Voucher is free.
To redeem Samsung Pay Vouchers, just select the voucher in the Samsung Pay app and click 'Use'. Pass the phone to the cashier to enter the Merchant PIN, which will display the voucher code. Show the code to the retailer and enjoy 50% off in a convenient, one-step process.
With Samsung Pay, Samsung smartphone users can pay their bills with a one-touch method without the need for cash or credit cards. Samsung Pay can operate on a locked screen and compatible with POS machines used in supermarkets, restaurants with a high level of security.
Additionally, it can store almost any card with a barcode so you can add loyalty, membership and rewards cards easily to your device. With five layers of built-in security features, including fingerprint, PIN or iris scan authentication, tokenization and Samsung Knox, your payment information stays protected.
Find out more at www.samsung.com
-END-
About Samsung Pay
Samsung Pay, a mobile payment service from Samsung Electronics, is simple, safe and works almost anywhere you can swipe or tap your card. Combining NFC (Near Field Communication) with Samsung's proprietary MST (Magnetic Secure Transmission) technologies, Samsung Pay provides consumers a way to pay almost anywhere you can swipe or tap a card at millions of merchant locations. Samsung continues to strategically expand its partnership ecosystem for Samsung Pay to provide greater flexibility, access and choice for customers while enabling an easy and safe payment experience. Samsung Pay is compatible with select cards and Samsung devices, and leading wireless providers. Visit www.samsung.com/ae/samsung-pay to learn more.
List
No Prev Page
No Next Page