Stay fit. Stay motivated. Stay connected.
Valid from 2017-09-19 to 2018-12-31 Expired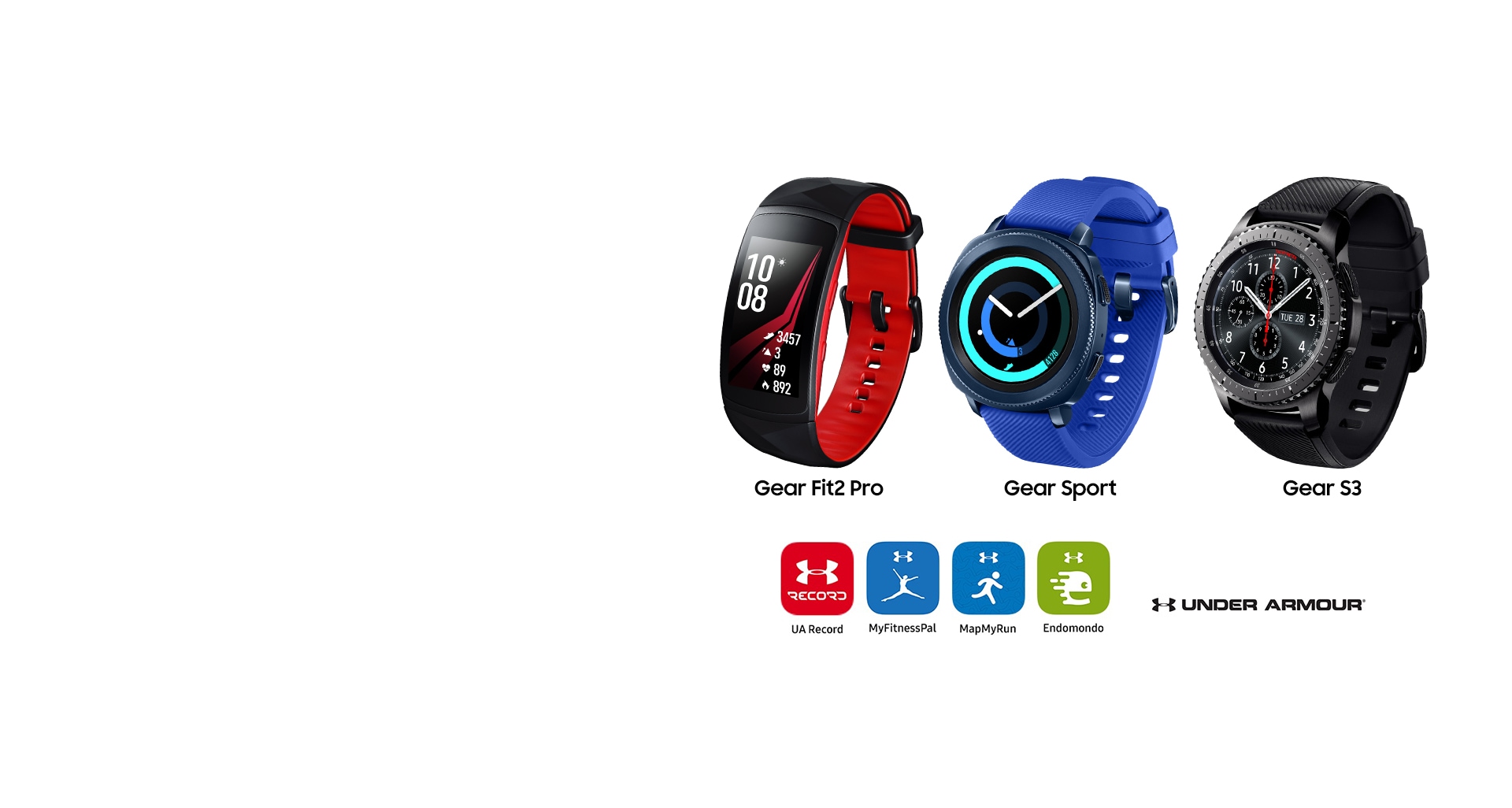 Get a full year of Under Armour™ premium apps for free.
Under Armour developed four of its globally renowned health and fitness apps for the Samsung Gear Fit2, Gear S2 and Gear S3, providing fitness enthusiasts with a seamless and convenient sports experience, as well as access to Under Amour's digital community.


The fitness apps are available as part of the Under Armour Connected Fitness® suite including UA Record™, MyFitnessPal®, MapMyRun® and Endomondo™.



App
Activity
Unique Features for Samsung
UA Record™
Dashboard for 24/7 activity, sleep and workout monitoring
Map and route display
Untethered GPS tracking
MyFitnessPal®
Take control of your nutrition, calories and exercise by recording your dietary intake
Water consumption logging
Quick-add calories
MapMyRun®
Capture every run, ride, walk and hike in one app
Challenges
Untethered tracking
Endomondo™
Custom training plans, map tracking and ability to share your workouts
Challenges



How to download:
1) Go to 'Galaxy Apps'.
2) Search for the 'Under Armour™' app under the 'Gear' tab and download.
3) Your Gear will tell you how to install the Under Armour™ app on your phone.
4) Launch the app on your phone and register.


How to activate Under Armour™ Premium Membership:
1) Open the Under Armour™ app 'Menu' and select 'Apps & Devices'.
2) Sync the Under Armour™ app with 'Samsung Health' and click 'Connect'.
3) Premium membership will be activated automatically.
Enjoy healthy living with Samsung Gear!


Terms & Conditions Apply
Offer valid until 31st Dec 2018.
Eligible Devices: Gear S2, Gear S3, Gear Sport, Gear Fit2 and Gear Fit2 Pro.
All applications are available via Galaxy Apps: Record, MyFitnessPal, MapMyRun, Endomondo.
Account will be switched to premium automatically when the mobile phone app and gear app is synced.
Once account is switched to premium, 1 year free premium service will be available including MapMyRun, Endomondo and MyFitnessPal.