Styling your home around SUHD TV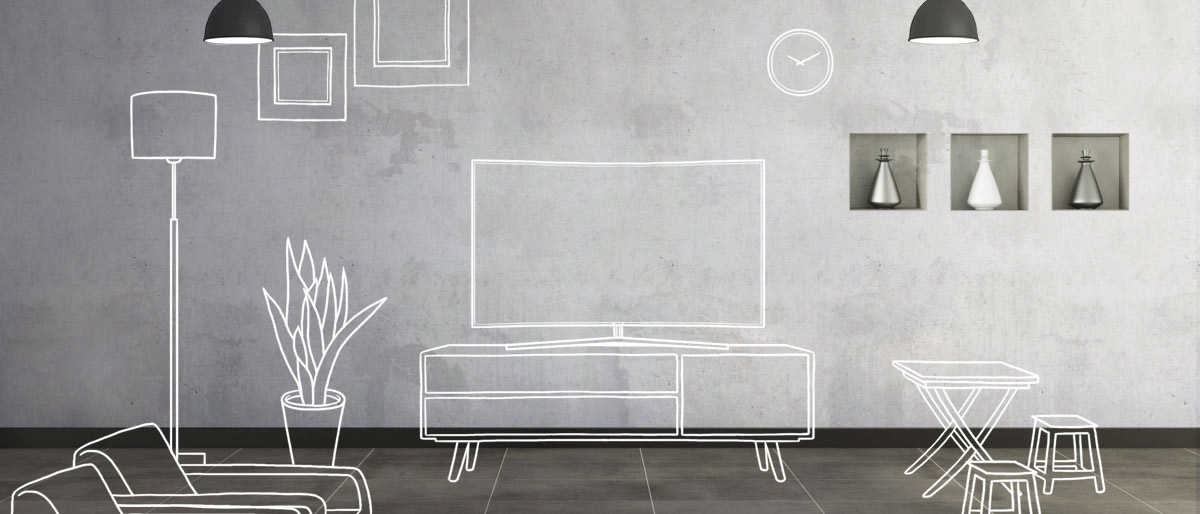 Innovation in TV technology has introduced us to some of the most realistic picture quality available, as well as some of the most well-designed TVs to date.
"Made to be as beautiful as it is functional, the minimalistic design will
fit with any interior"
The latest SUHD TVs from Samsung feature 360° design, which means that each TV has been carefully constructed to look its very best, from any angle. Made to be as beautiful as it is functional, the minimalistic design will fit with any interior. The clean back has a rich, natural brush texture with a single horizontal metal line, and is totally free of screws. The screen itself is frameless, and blends in seamlessly as a piece of fine furniture when powered off. The world's first bezel-free display appears to float on air.
SUHD TVs are available in both flat and curved displays, and while curved displays offer a truly immersive, cinematic experience, for some dwellings, a flat or wall-mounted TV may work best. And because Samsung SUHD TVs deflect glare from sunlight, you see a super clear picture from any angle.
"Make sure your decor shines and your new SUHD TV complements
your living room"
So you've found your perfect SUHD TV, and you want your furnishings to show off the elegance of your beautiful display. But what's your interior design style? Here are some things to consider.
Finding Your Interior Design Style Identity
The living room is where we spend most of our time; it serves as a gathering place for our families, a place to relax and a space to entertain our friends. When thinking of how to decorate your home, focus on the following aspects of interior design for a truly stylish living room.
- Space: Utilising space in the best way is really important to making sure your living room feels open and inviting, rather than cluttered and chaotic. Ways to use space effectively include wall-mounting your SUHD TV display, using hanging light fixtures and taking advantage of floating wall shelves.
- Colour Palette: Choosing a colour palette will also help tie your living room space together and give it character. Cool colours are relaxing, warm colours are exciting and neutrals are a great backdrop for adding pops of colour. Along with colour, shapes are also a big part of interior design details.
- Materials: Materials used for furniture, wall hangings, and decorative accents also determine your interior design style. Natural materials are relaxing and industrial materials are minimalistic. Fabrics also play a large role in adding to or detracting from your interior design.
Here are a few style guidelines to make sure your decor shines and your new SUHD TV complements your living room.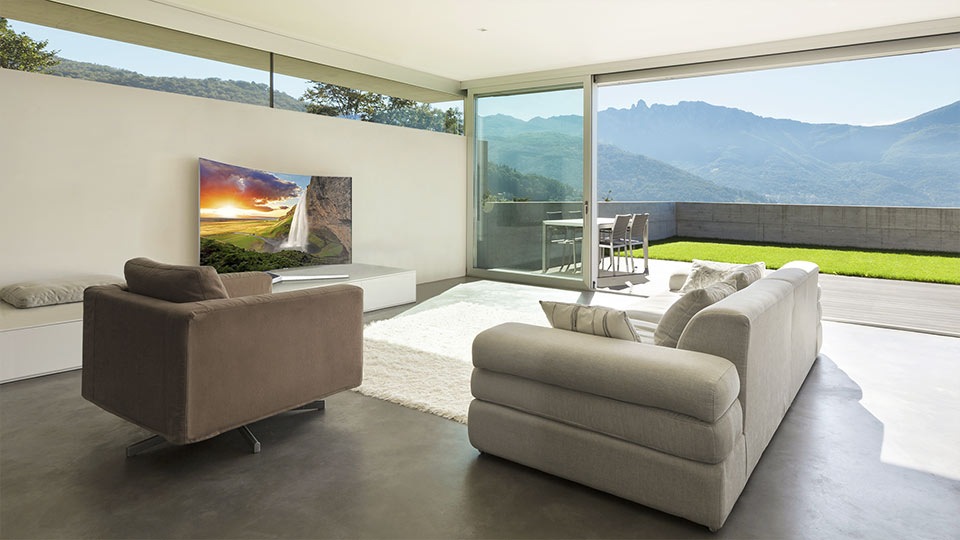 Modern Living Room: Modern interior design is minimalistic and features clean, straight lines. Using metallic neutrals and industrial materials, you can give your living space a modern feel. The SUHD TV's beautiful frameless display mounts easily on the focal wall to create a beautiful, minimalistic look that perfectly compliments the modern space.
Victorian Living Room: Victorian interior design is rich and lush, drawing inspiration from the Victorian period. While contemporary Victorian styles have taken on a darker colour palette, traditionally it follows a tertiary colour scheme. Vivid colours, plush fabrics and lavish patterns are all core parts of the Victorian interior design aesthetic. With a back that is free from the unsightly distraction of screws, your beautifu| Samsung SUHD TV will fit easily, even when set in the middle of the room, without taking away from the opulence and romance of a Victorian living room.
Art Deco Living Room: Art Deco embodies the flashy elegance of the Roaring 20s. Vibrant colours, geometric shapes, and bold curves are all recognisable in Art Deco designs. The sleek curves of the Samsung SUHD TV fits the lines of this interior decor perfectly. Use lots of shapes, curved lines and pops of colour in vinyl, silk and satin to finish the look.
Make Your Kitchen a Space for Entertaining
Working a TV into your kitchen is the ultimate in convenience. The sleek design of a Samsung SUHD TV will elevate the look of your kitchen. It can be nestled into your cabinets or kitchen backsplash so you can cook along with your favourite cooking shows, or entertain guests while you finish preparing for your dinner party. You can also watch your SUHD TV over an early breakfast or a late-night snack with maximum contrast and almost zero glare no matter what the lighting conditions are.
Getting Comfy with It
For many, the bedroom is the preferred place to relax and get comfortable. If you're looking for bedroom decorating ideas that include an SUHD TV, consider finding an elegant stand for your flat or curved screen, or perhaps place it on a dresser or cabinet facing your bed. If you're the type of person who likes to watch TV while relaxing in your bedroom, you can enjoy the highest colour purity with reduced reflection - thanks to Quantum dot display and the Ultra Black Panel.
"With a streamlined, clean back and a bezel-free screen, your SUHD
TV will be a beautiful piece of home décor"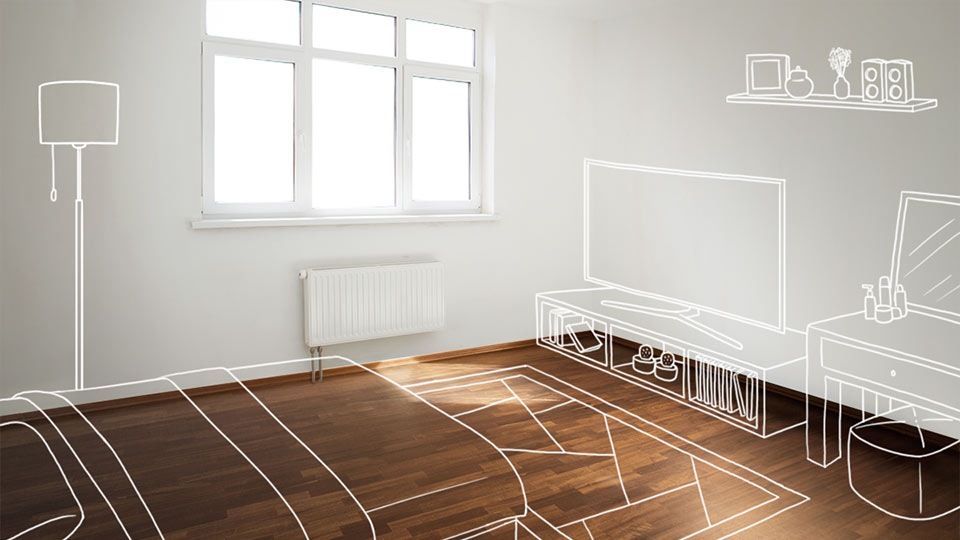 There are many ways to incorporate an SUHD TV into your home, whether it's your living room, kitchen or bedroom. What's clear is that wherever you place it, with a streamlined, clean back and a bezel-free screen, your SUHD TV will be a beautiful piece of home décor.
More Stories about Samsung SUHD TV Design
360° Design
Streamlined clean back. This is TV.