Galaxy Buds: I can hear some echo during calls. What is the problem?
Last Update date :
2020-11-20
The echo could be caused of the volume and the environment of the location where the user is located.
Please try to adjust the volume  by dragging your finger upwards or downwards on its touchpad.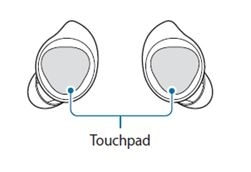 On the other hand, you may consider to move to a different location and check if the echo is still there or not. 
Please answer all questions.