How to hide the content notification on the lock screen of Samsung device?
Last Update date :
2021-05-27
Every time you receive a notification from an app, you see the name and icon of the app and a preview of its contents. When it comes to messages, you also see who sent you the message, and at least part of it can be read and understood with ease. For example, you see the name of the people sending you messages on WhatsApp, Messenger, Messages, and other apps, as well as a preview of their content. Some of that content may be important for your privacy, and you might not want people around you to see it. To fix this issue, you can set your Samsung Smartphone/Tablet to hide the content of the notifications displayed on your Lock screen until you unlock your smartphone. Here's how it is done:
Steps of activating/Deactivating hide content from the lock screen:
Settings-> Lock screen-> Scrol down to Notification-> Hide content ON/OFF 
Note: To control the notification alert you have to tap on Hide notification word that will open a menu from that you can choose the way of the notification alert.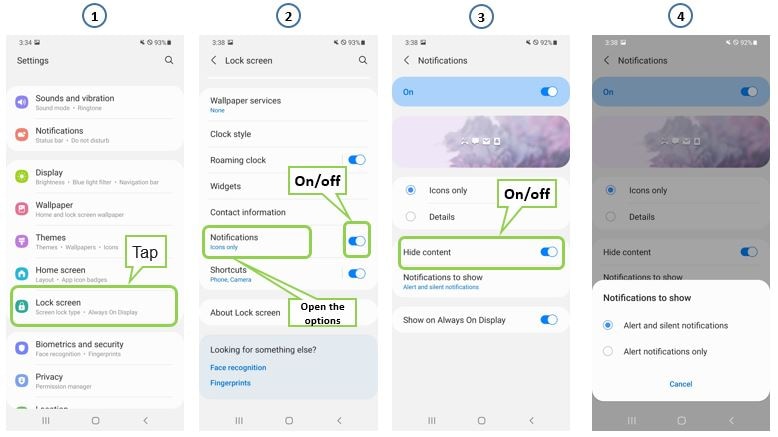 Note: If you have any questions after verifying the above-mentioned solutions, please call our contact center to get help with your inquiry. Our helpful agents will be there to help you. 
Please answer all questions.