[Galaxy S7 Flat/EDGE] Why does camera works by itself unintentionally?
Last Update date :
2020-11-20
Please check whether the Quick launch feature is enabled. For customer convenience, Quick launch feature open camera by pressing the Home key twice in quick succession.Camera may work by pressing Home key regardless of your intent.To deactivate this feature, please follow the below steps.
1. On Apps screen, tap Camera.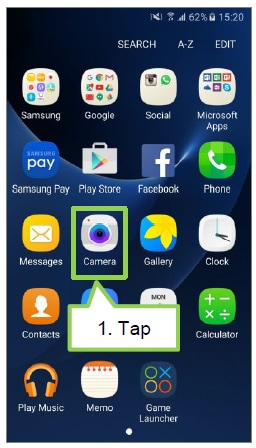 2. Tap Settings.
3. Tap the switch to deactivate it.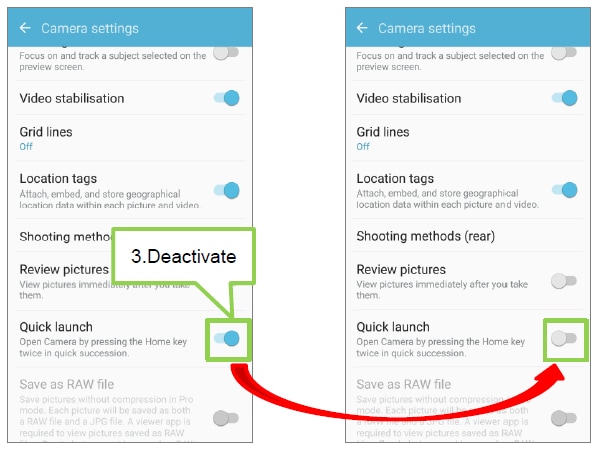 Please answer all questions.