How to hide the Secure Folder shortcut from the Apps screen in your Samsung phone?
Last Update date :
2021-04-19
STEP 1. On Secure Folder main screen, tap More
STEP 2. Tap Settings
STEP 3. Tap the Show icon on apps screen to deactivate it
STEP 4.
When the pop-up window appears, tap Hide.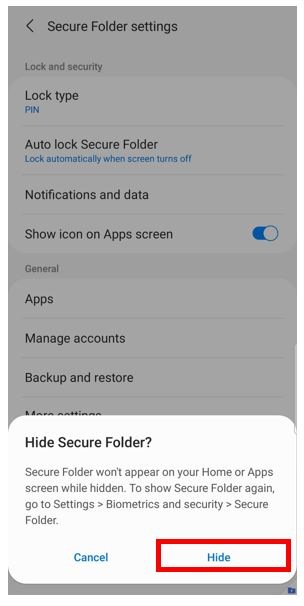 Hide from home and Apps screens.
Drag the status bar downwards to open the notification panel. Then, swipe downwards on the notification panel and tap Secure Folder to deactivate the feature.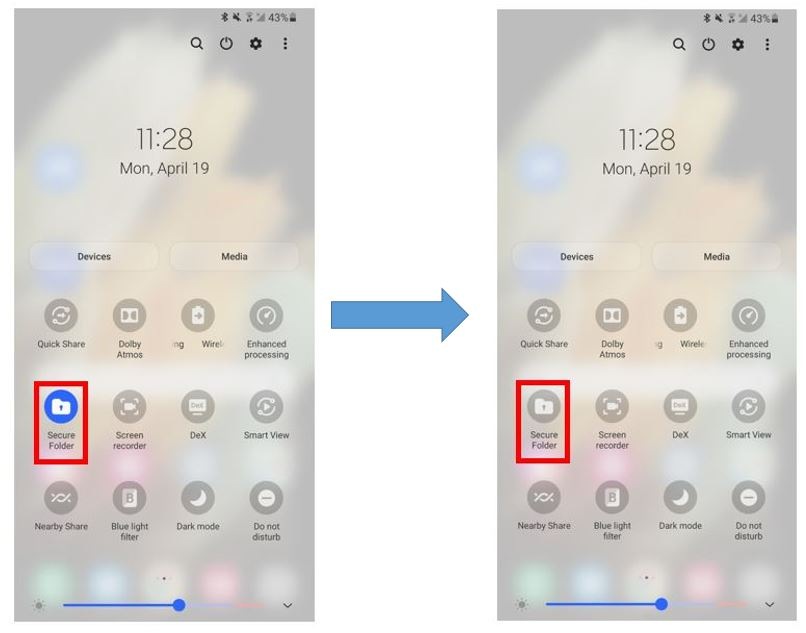 Note: If you have any questions after verifying the above-mentioned solutions, please call our contact center to get help with your inquiry. Our helpful agents will be there to help you. 
Please answer all questions.