[Galaxy S8/S8+] Why the image is blurred when camera is moved from the focused object?
Last Update date :
2020-10-02
This is a normal operation concept of Galaxy S8/S8+ Camera.
If a subject is focused by touching the screen, the focus is maintained
during 3 seconds with showing manual brightness control level. However, if your camera
moves to another subject before the 3 seconds after touch, the camera will still keep
focus with the distance to subject that you selected manually before.
This is normal concept and accordingly your S8/S8+ camera keeps the distance
to subject that you want to focus by manual.
If you want that focus is on automatically and tracks a subject selected on
the preview screen, please activate "Tracking AF" feature.
After you open the Camera application, Please go to settings in below: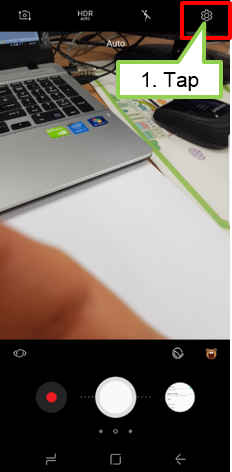 Search for Tracking AF option and enable it as shown in below: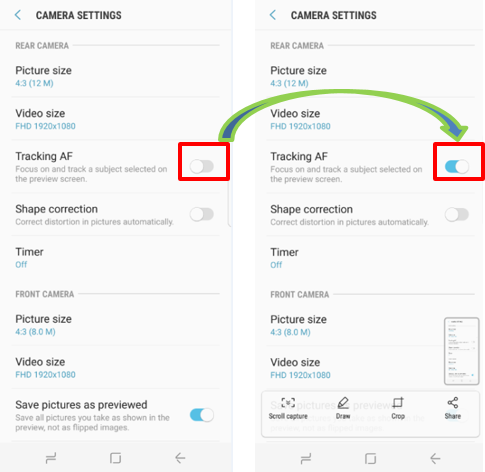 Please click the submit button below to share your feedback with us. Thank you for your participation.
Please answer all questions.