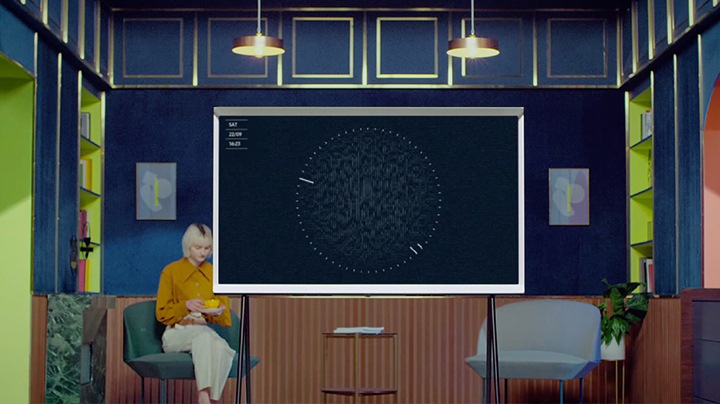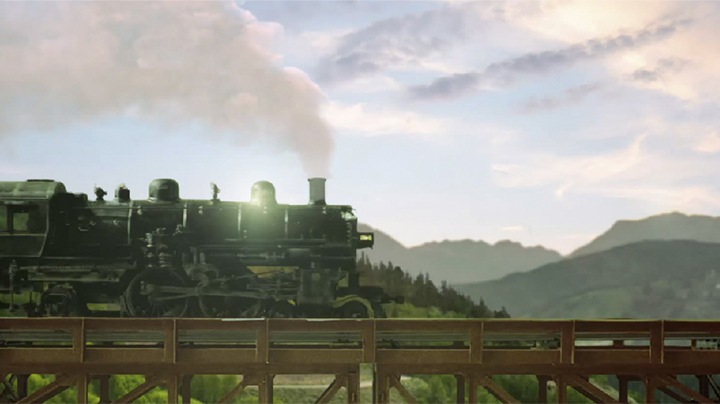 The Serif with Ambient Mode looks like a furniture design. A man places a remote control on The Serif. A chair, stool, table, and a woman sitting in a chair stacked on top of one another to represent the iconic I-shape design. It shows unique inspiration for your space.
The Serif screen seamlessly blends into different spaces. The Serif in Ambient Mode shows a forest, vibrant colour and patterns, rain, and Fabric Ambient Mode on-screen, giving you unique tv design inspiration for your space.
A train goes around the tracks through a mountain landscape. The landscape looks like real, but it is a scene provided by Ambient Mode of The Serif. The Serif with QLED Ambient Mode surrounded by toy trains, and it blends well with the space. It shows unique inspiration for your space.
2019 The Serif gives you the best of both worlds, matching stylish tv design with all the outstanding TV technologies consumers have come to expect from Samsung QLED. Incredible picture quality meets sophisticated style. Isn't your living room ready for something different?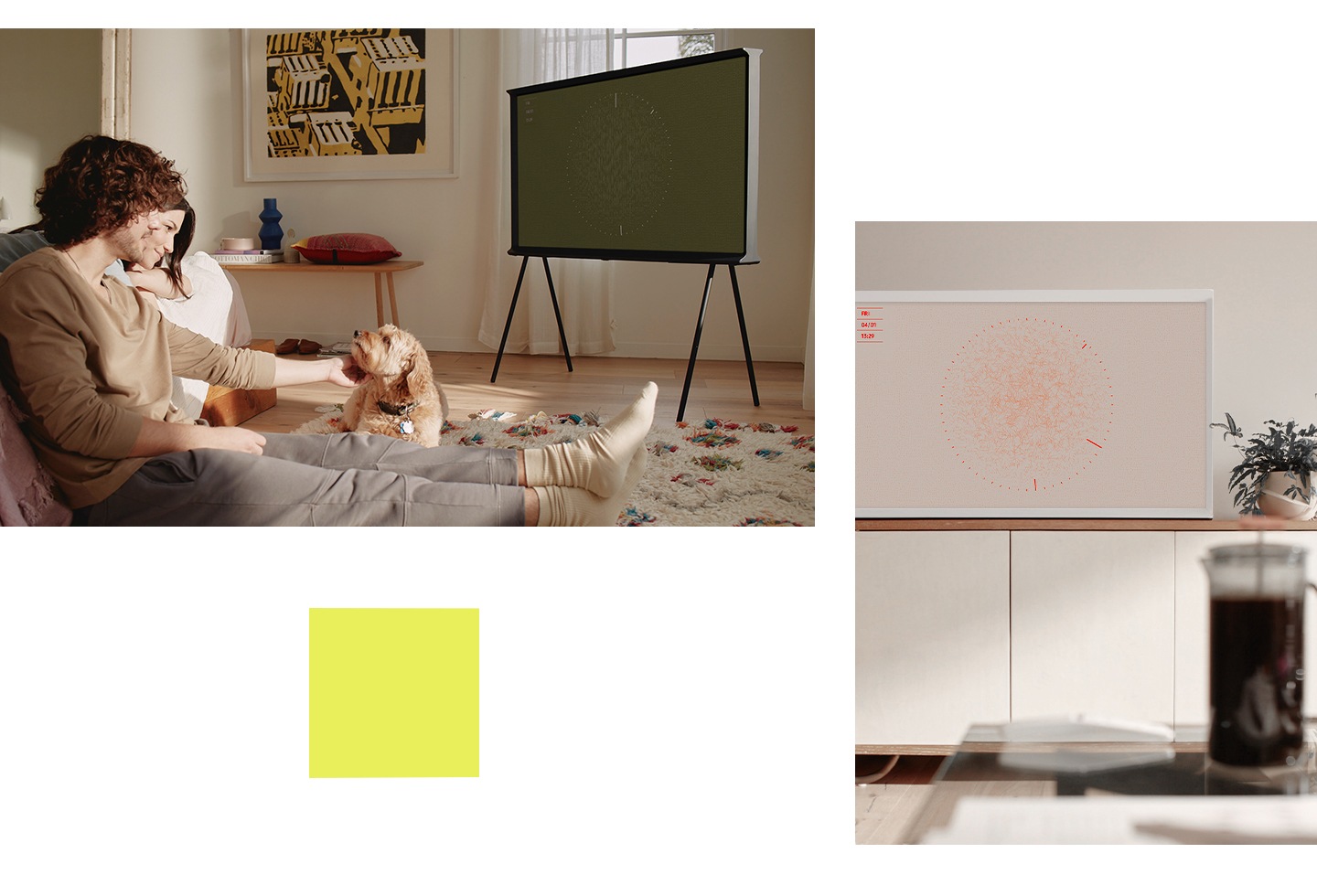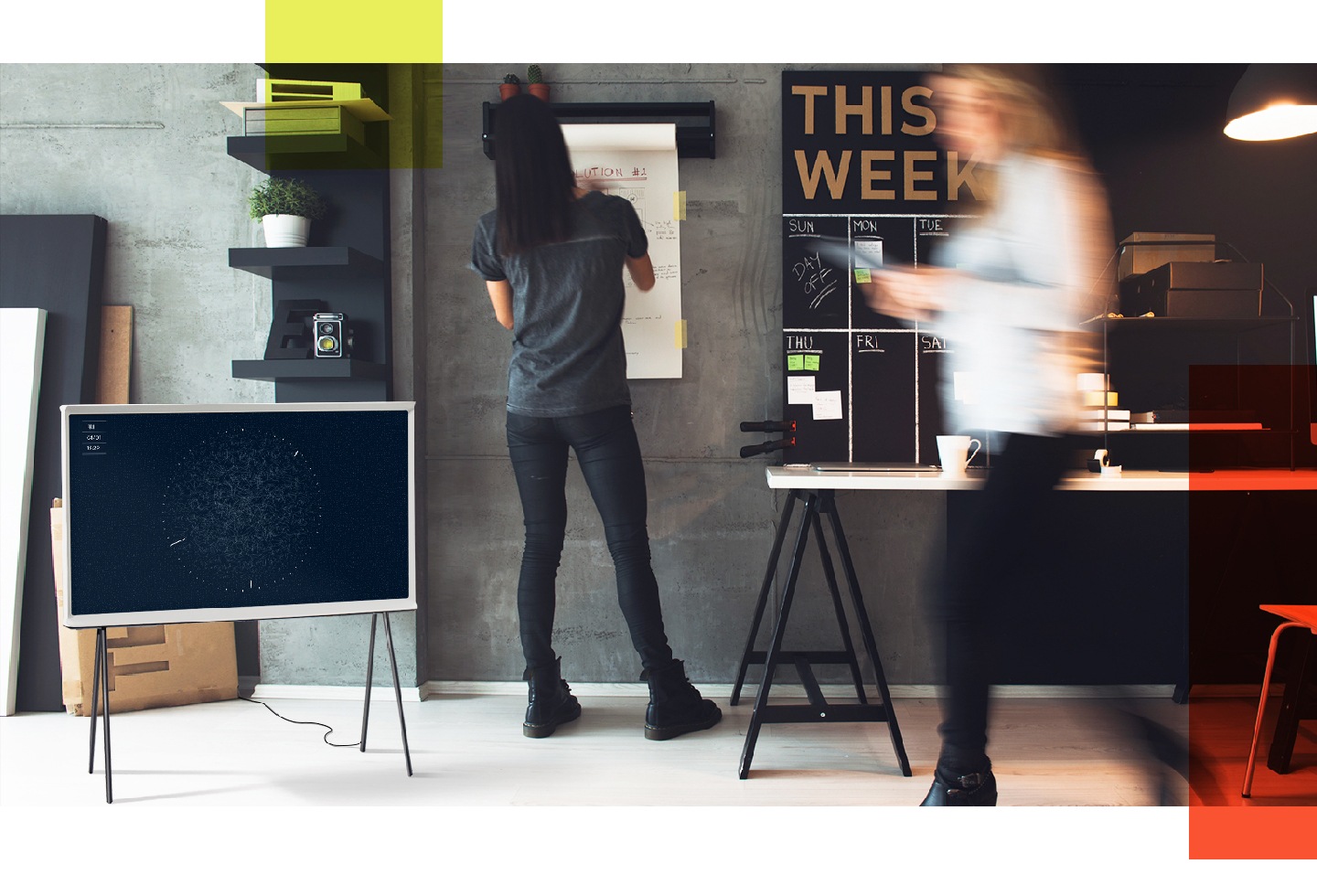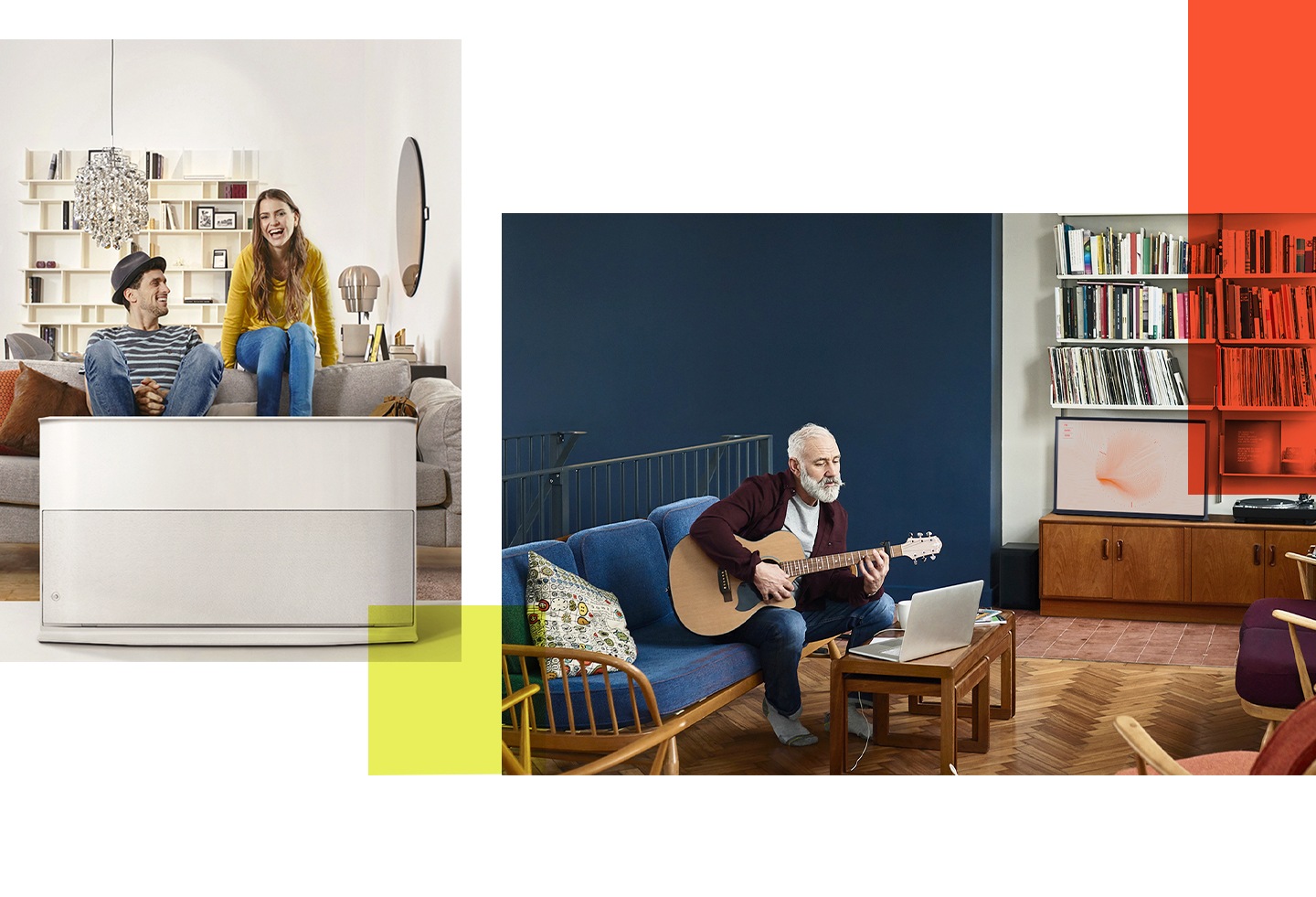 * Images are simulated and for illustration purposes only. The appearance, design and GUI(Graphic User Interface) specifications which is not affecting to product performance are subject to change without notice.