Enjoy family entertainment on a large screen
Aug 25. 2014
Haven't you always wanted to take the step up to a larger TV for your living room? The action always looks better when the image is bigger, and Samsung boasts a broad range of reasonably priced large screen TVs at a variety of sizes designed to match the price point you're looking for. They all offer great picture quality and outstanding features, giving you plenty of options for upgrading your family entertainment.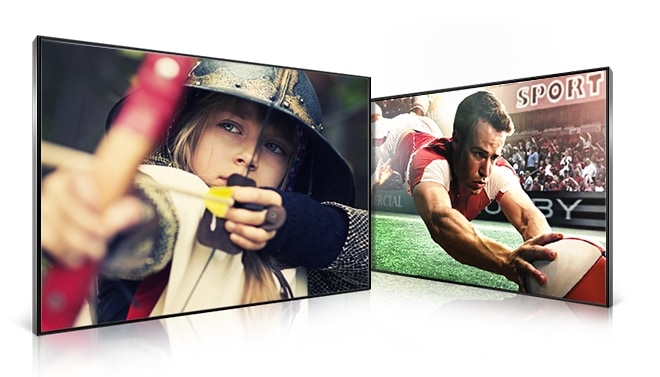 Enjoy better TV on a large screen plasma
Samsung has a wide range of high-quality large screen plasma TVs to match your family's needs, from enhanced definition plasmas to High Definition and Full HD. And they all feature fast response times, which is great for enjoying sports and movies without experiencing picture drag or motion blur. They also boast a variety of connections, from USB to HDMI, letting you quickly enjoy your videos and also connect DVD and Blu-ray Disc players to watch high resolution content.

Step up to amazing TV with a big screen LED
With Samsung's full line up of LED TVs, you have plenty of affordable choices that are perfect for your family's budget. They also boast superior energy saving capabilities and help keep electricity costs down. That means you no longer have to hesitate about taking the step up to large screen enjoyment. LED lets you experience deeper contrasts and higher sharpness on a brighter screen. And with Samsung's Wide Colour Enhancer, you'll get clearer pictures with more natural colours.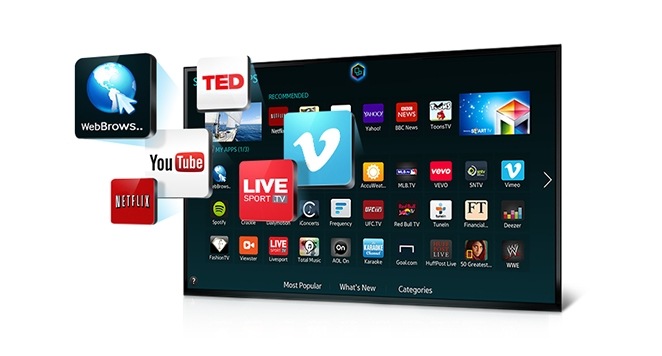 Browse the web and use Smart TV apps
Now you can do much more with your TV. With all the Smart TV essentials you need, your Samsung TV gives you access to all kinds of new entertainment possibilities right in your living room. Browse the web and search, keep in touch using your favourite social networks, and explore a wide range of great apps.

* Internet access required
* Content available via Smart Hub may vary among product categories, models, and territories.