BRING THE PASSION HOME
It's finally here! The long-awaited soccer season that brings all the countries in the world together as they support their teams of choice. For many it will be a heart pounding, gut wrenching period, with games that will put people on the edge of their seats. There will be memorable moments during this season, there will be goals that will be replayed over and over and though we cannot all fly out and go watch the games live, we can only try to replicate the glory of the stadium right in the comfort of our houses and we can tell you how.
For the visuals say hello to the QLED TV. It will take you as close as possible to the real thing. What's more is that there's a Football Mode which allows you to enhance your viewing experience. What basically happens is that the images and audio of the games are optimized to give an amazingly immersive experience. With Stadium View makes that grass looks as vivid as possible and other colours of the stadium pop with lifelike clarity. Stadium sound provides multi-surround sound that lets you feel like you are right in the crowd. So, this TV is an essential during this soccer season and any other season for that matter.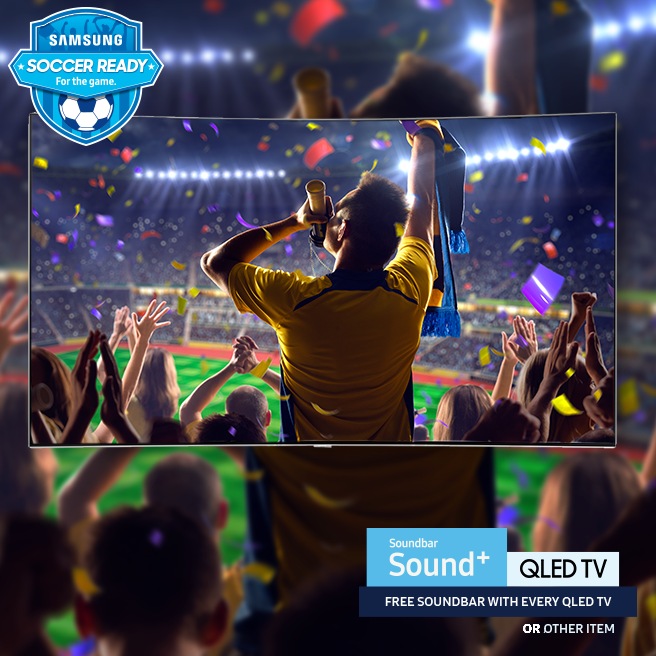 You can't even begin to enjoy a game without good, quality sound. If you want to experience the difference that powerful sound makes then you should definitely get yourself a Samsung Soundbar. You will be able to hear all the commentator's comments and not miss out on a single thing. The wireless design will ensure that you can place your subwoofers wherever you want to for that maximum surround sound feel.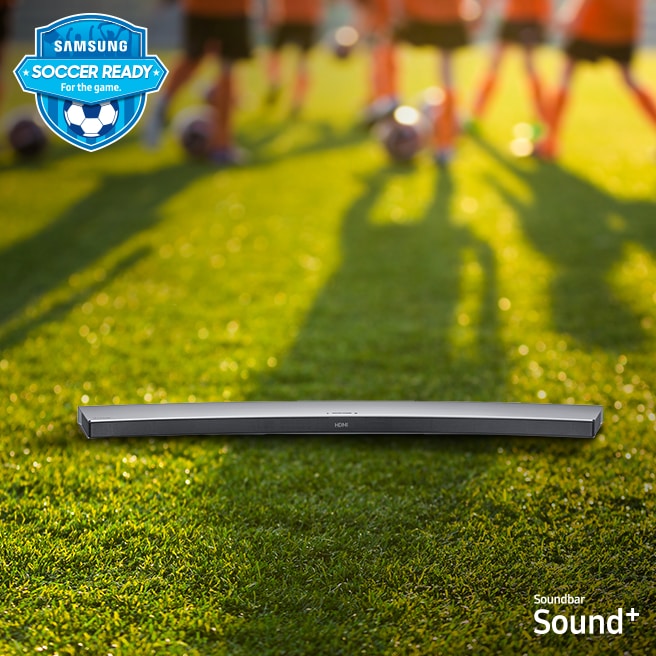 If you don't have snacks during a soccer game then you are just not enjoying the game. What better way to get those snacks ready quick, fast and in a hurry other than using a Samsung microwave. Just think about getting a whole pizza ready just before the game or frying up some wings. It's all possible with the Hotblast microwave and hey, those body goals can still be achieved because of the SlimFry technology which enables the microwave to use very little oil to fry food.
Last but not least to keep your drinks cool and fresh you need a very trusty refrigerator. Look no further than a Samsung fridge that will keep your drinks chilled to your desired temperature so that you can enjoy them during those heated games. Since we know that you shall be hosting your friends at some point during this season, that fridge will give you more than enough space to stock up on those drinks and snacks.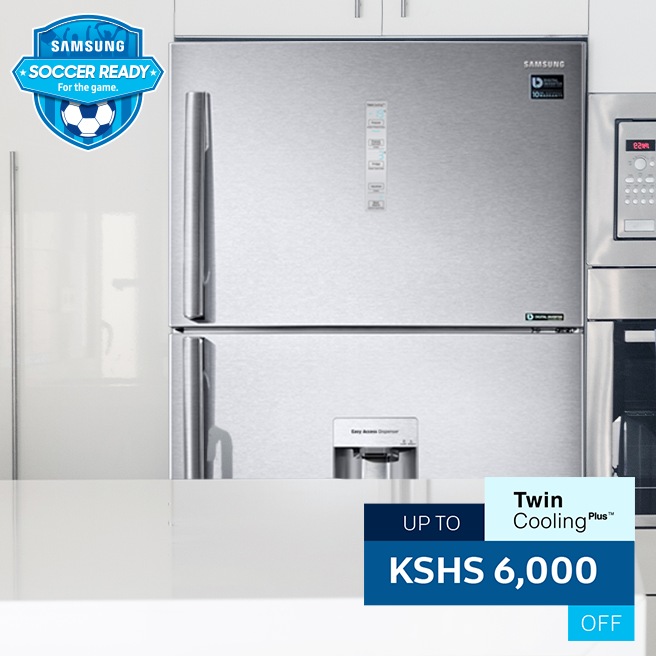 That is all you need to enjoy the soccer games coupled up with a bunch of good friends. Bring all that passion and excitement from the stadium to your living room. Visit any of our stores and authorized dealers to get yourself as #SoccerReady as possible.