How do I connect to a Wireless Network on Windows 7?
Last Update Date :
Apr 20. 2018
Wireless Network
Important
: If you are setting up your wireless router or access point for the first time, be sure to complete the router's or the access point's initial setup before continuing. Consult the documentation that came with your wireless router or access point for information about how to complete the initial setup.
This guide explains how to connect your PC to a wireless network.
Before connecting your computer to your wireless network, you will need the following information from your router or access point:
• The SSID (or Network Name)

• The type of security encryption if any (WEP, WPA, etc.)

• The security encryption key or passphrase

• The wireless standard used by your network (802.11a/b/g/n). Not all computers are compatible with all wireless standards. Check the specifications page of your user's manual for details.


If you are unsure of any of this information, contact your network administrator, internet provider or the manufacturer of your router or access point.
Connecting to Your Wireless Network
To connect your PC to your wireless network, follow these steps below
:
1. Make sure your wireless LAN is on by pressing the
Fn+F9
key.
Wireless LAN ON
will appear on the screen when activated.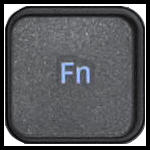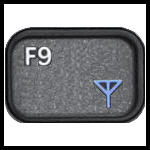 Note
: On some models, you need to press the
Fn+F8
key. To confirm which keys to use, see your Users Guide.
2. Left click the wireless network icon in the system tray (near the time display). The wireless networks list will appear.
3. Click the name of your wireless network, and then click Connect.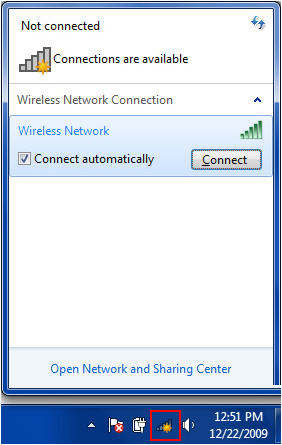 4. If prompted, enter your wireless encryption key or passphrase in the field, and then click
OK
.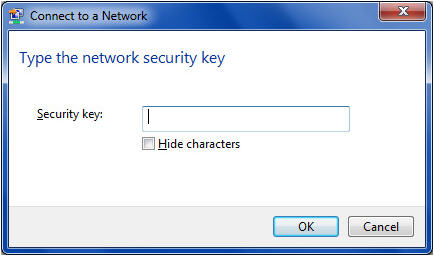 5. After you see the wireless network icon turn completely white, you are finished connecting to your wireless network.

Not finding what you're looking for? We're here to help.
Phone
East Africa
Kenya 0800 545 545
Tanzania 0800 780089
Sudan 1969
Uganda 0800 300 300
DRC 499 999
Rwanda 9999
West Africa
Nigeria 0800 726 7864
Ghana 0800 100077
Senegal 80000-0077
Ivory Coast 8000-0077
Cameroon 67095 0077
South Africa
South Africa 0860 726 7864
Mozambique 847267864
Zambia 0211 350 370 / 3434
Namibia 08 197 267 864
Mauritius 800 2550
Reunion 02625088 80
Zimbabwe 0808 0204
* For any printer related enquiries please visit the HP website .
Contact Us