How to do a clean install for windows 8
Last Update Date :
Apr 20. 2018
How-To Guide: Doing a clean installation of Windows 8
Step 1:
• If installing from a DVD place it into the DVD drive.
• If installing from a USB stick insert that into a USB port.
Step 2:
• If using DVD doing a restart should allow you to boot to the DVD.
• If using a USB press F9 once the Samsung logo has appeared.
• Note: If these options don't work you may need to boot into the BIOS and change the boot order.
Step 3:
• Once you have booted from the installation media you should see the screen below.
• Press "Install now".
Step 4:
• You will now be asked to choose your Language, Time, Currency and Keyboard/Input method. Once you have chosen click next.
Step 5:
• You will now be asked to input your product code, this can be found in either the purchase email (bought online) or on your retail box. Enter your product Key and click next.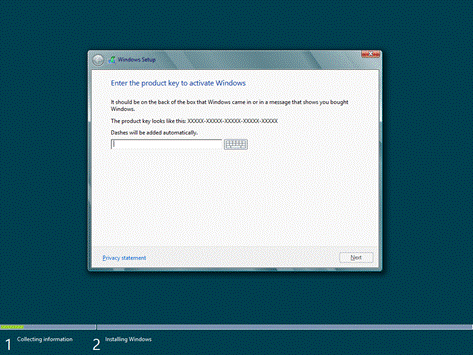 Step 6:
• Please take the time to read and accept the terms and conditions of Windows 8. You can accept the terms by checking the checkbox in the bottom left corner of the Windows and then pressing accept.
Step 7:
• The next screen will ask "Which type of installation do you want?" and this allows you to choose from doing an upgrade (if Windows is already installed) or doing a clean installation. If you wish to upgrade see the How to Guide: Upgrading to Windows 8 from USB Media or Installation DVD and follow on from step 6.
• For this guide we are assuming you wish to do a clean install so click "Custom: Install Windows only (advanced)".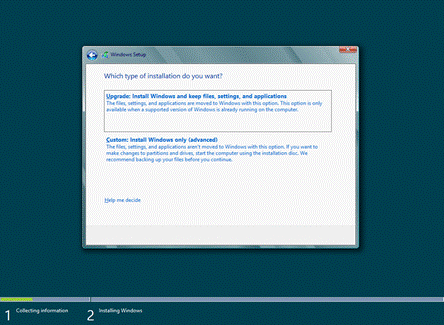 Step 8:
• Warning this next step may delete some data you have on your hard drive(s) and so should only be done if any important data is backed up.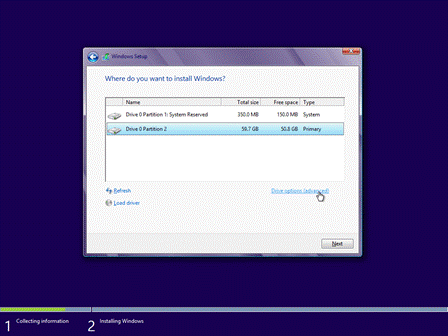 • To override previous installation of Windows select the primary partition and press "Next".
• If you want to re-configure your hard-disk click on "Drive options (advanced)" and select all of your partitions one by one and delete them then select the Unallocated Space and click "New". Then Click "Apply" and you can now choose this partition to install Windows 8 so hit "Next".
Step 9:
• Windows 8 will now be installed on your PC. This process may need a couple of restarts so just be patient with it. Once it has finished your PC will be installed and ready.
Not finding what you're looking for? We're here to help.
Phone
East Africa
Kenya 0800 545 545
Tanzania 0800 780089
Sudan 1969
Uganda 0800 300 300
DRC 499 999
Rwanda 9999
West Africa
Nigeria 0800 726 7864
Ghana 0800 100077
Senegal 80000-0077
Ivory Coast 8000-0077
Cameroon 67095 0077
South Africa
South Africa 0860 726 7864
Mozambique 847267864
Zambia 0211 350 370 / 3434
Namibia 08 197 267 864
Mauritius 800 2550
Reunion 02625088 80
Zimbabwe 0808 0204
* For any printer related enquiries please visit the HP website .
Contact Us