Why will my adaptor not work on my Windows 7 Samsung notebook?
Last Update Date :
Apr 20. 2018
Why will my adaptor not work on my Windows 7 Samsung notebook ?
If the notebook battery is not charging or the notebook does not indicate that the battery is charging, the most likely cause for this is that while the battery itself is operating correctly the power management software may have become corrupt. In order to correct the problem, you will need to uninstall and reinstall the power management software by using the Device Manager.
In order to correct problems with the battery's power management software, follow the steps below:
1. Click Start and type 'device' (without quotation marks) in the search field, then select Device Manager.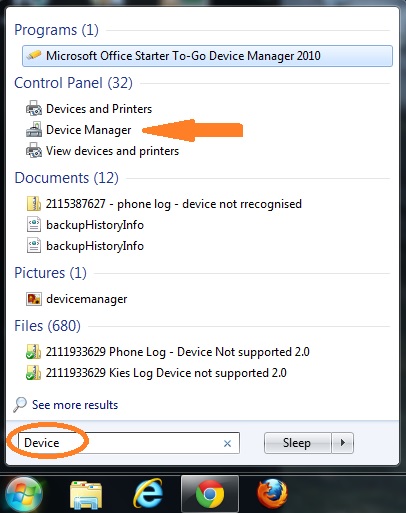 2. Expand the Batteries category.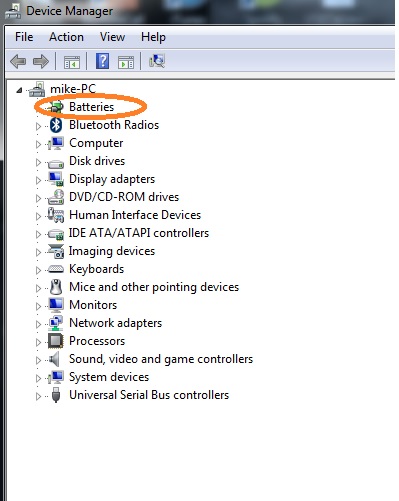 3. Under the Batteries category, right-click the Microsoft ACPI Compliant Control Method Battery listing, and select Uninstall.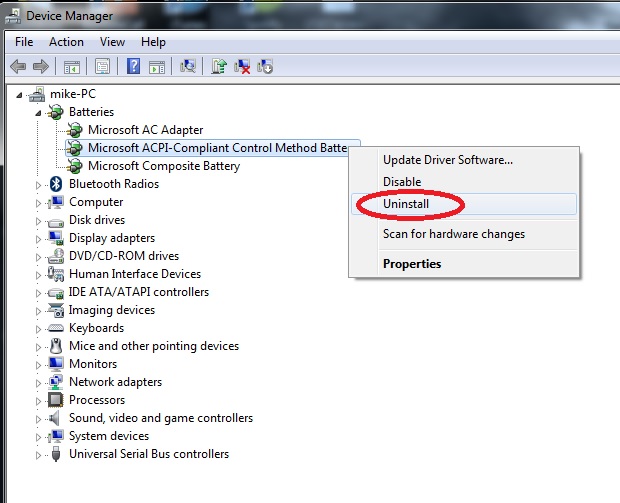 Do not remove the Microsoft AC Adapter driver or any other ACPI compliant driver.
4. On the Device Manager Taskbar, click Scan for hardware changes.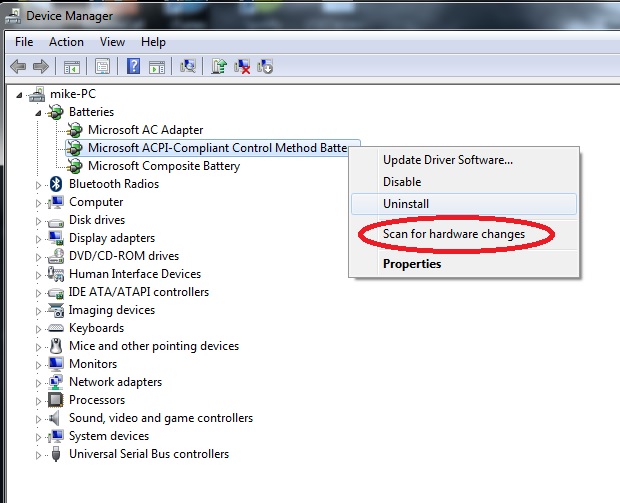 Windows will scan your computer for hardware that doesn't have drivers installed, and will install the drivers needed to manage your battery's power. The notebook should now indicate that the battery is charging.
Not finding what you're looking for? We're here to help.
Phone
East Africa
Kenya 0800 545 545
Tanzania 0800 780089
Sudan 1969
Uganda 0800 300 300
DRC 499 999
Rwanda 9999
West Africa
Nigeria 0800 726 7864
Ghana 0800 100077
Senegal 80000-0077
Ivory Coast 8000-0077
Cameroon 67095 0077
South Africa
South Africa 0860 726 7864
Mozambique 847267864
Zambia 0211 350 370 / 3434
Namibia 08 197 267 864
Mauritius 00230 460 3830
Reunion 02625088 80
Zimbabwe 0808 0204
* For any printer related enquiries please visit the HP website .
Contact Us