How to test Ice maker
Last Update Date :
Apr 04. 2018
RF** Models
If your ice maker is not working, do the following:
• Make sure the ice maker is in the on position.
• A newly installed refrigerator may need up to 24 hrs to cool, and for ice production to begin.

• The reset button is on the side of the ice maker. Press and hold the test button for eight seconds. The ice maker should start to produce ice within 24 hrs.


The illustration below shows the location of the test button. Do not remove the ice maker. Once the reset button is pressed, it will take 5 minutes to complete the test cycle.
※Note: If your ice maker is not producing ice after waiting 24 hours, refer to the "No ice" section.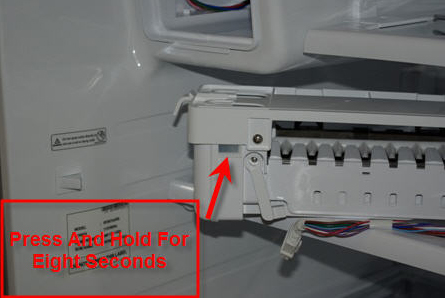 RS** Models
Underneath the front of the icemaker assembly is a small black button. If you press and hold this button for three seconds, the icemaker should rotate the ice tray and dump its contents.
(Be sure to place a pan or other container below the ice tray to catch whatever ice and water is ejected.)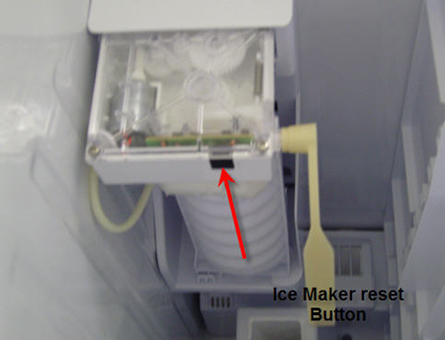 RSG** Models
Remove the plastic cover that covers the ice maker, then press and hold the clear gel button for eight seconds.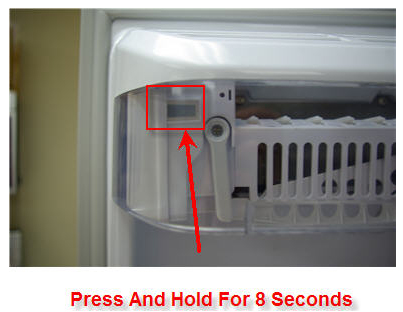 ※Note: If the doors were removed for installation purposes, the wiring on the top of the freezer door hinge may not be properly connected, please refer to your owner's manual for door removal and replacement procedures.
Do not keep pressing the test button for RF* RSG* model. ice tray overfills and causes ice jamming in tray.
Not finding what you're looking for? We're here to help.
Phone
East Africa
Kenya 0800 545 545
Tanzania 0800 780089
Sudan 1969
Uganda 0800 300 300
DRC 499 999
Rwanda 9999
West Africa
Nigeria 0800 726 7864
Ghana 0800 100077
Senegal 80000-0077
Ivory Coast 8000-0077
Cameroon 67095 0077
South Africa
South Africa 0860 726 7864
Mozambique 847267864
Zambia 0211 350 370 / 3434
Namibia 08 197 267 864
Mauritius 800 2550
Reunion 02625088 80
Zimbabwe 0808 0204
* For any printer related enquiries please visit the HP website .
Contact Us