Sugar Sync
Last Update Date :
Apr 19. 2018
STEP 1. Smart Hub
Step 1A: Start Smart Hub on the TV.
Turn on your TV and start Smart Hub by pressing [Smart Hub] button on your remote control.
Step 1B: Loging into Smart Hub.
Log into Smart Hub with an exisiting account by pressing the Red button on the remote control labled [A].
Step 1C: Entering into Account manager.
Once logged into Smart Hub, On the remote control press the yellow button labled [C], as shown at the bottom of the screen the yellow button is for Account Manager.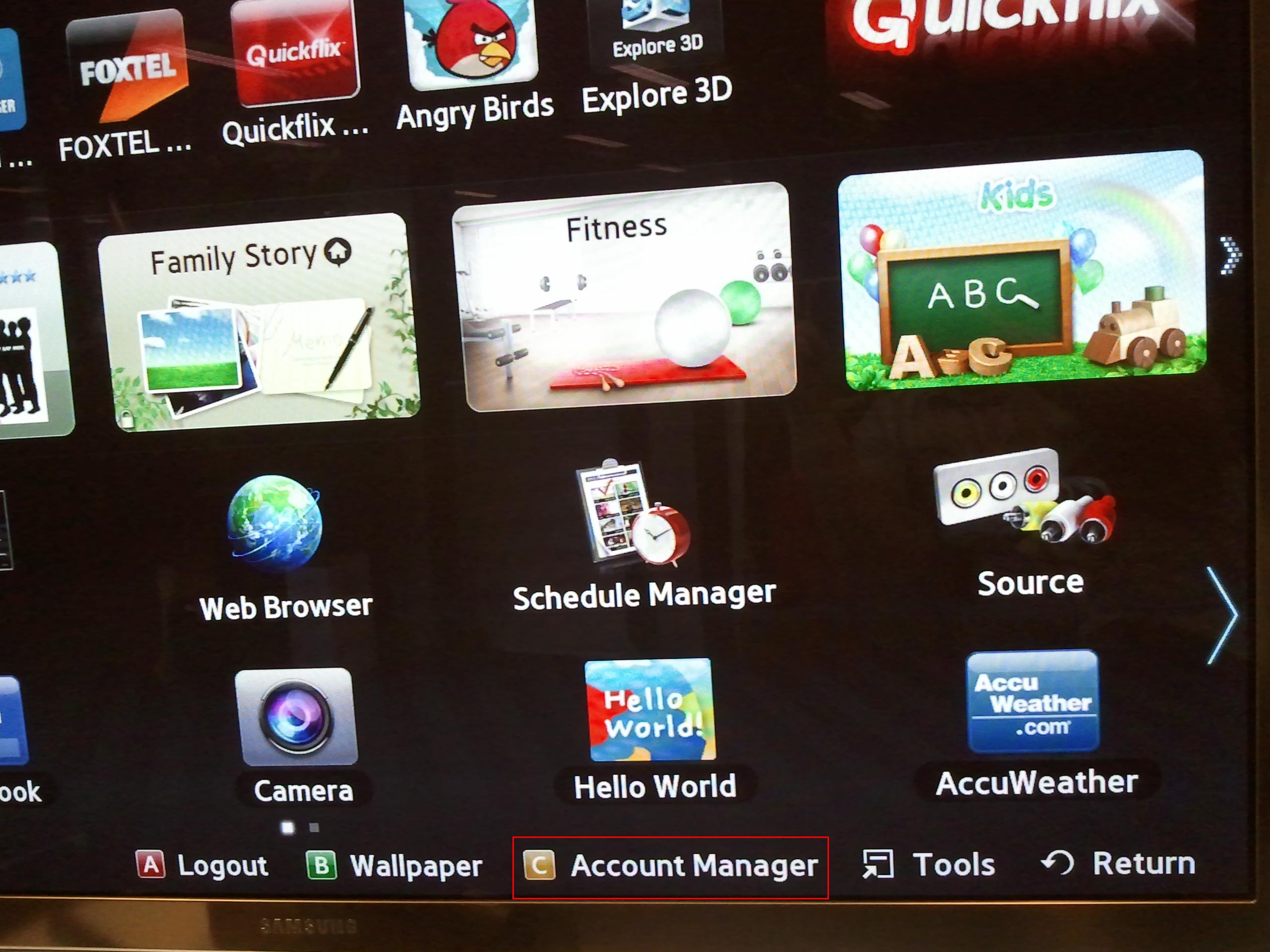 STEP 2. Account Manager
Step 2:
In this window, please select [Link to other accounts] and press the enter button on the remote. control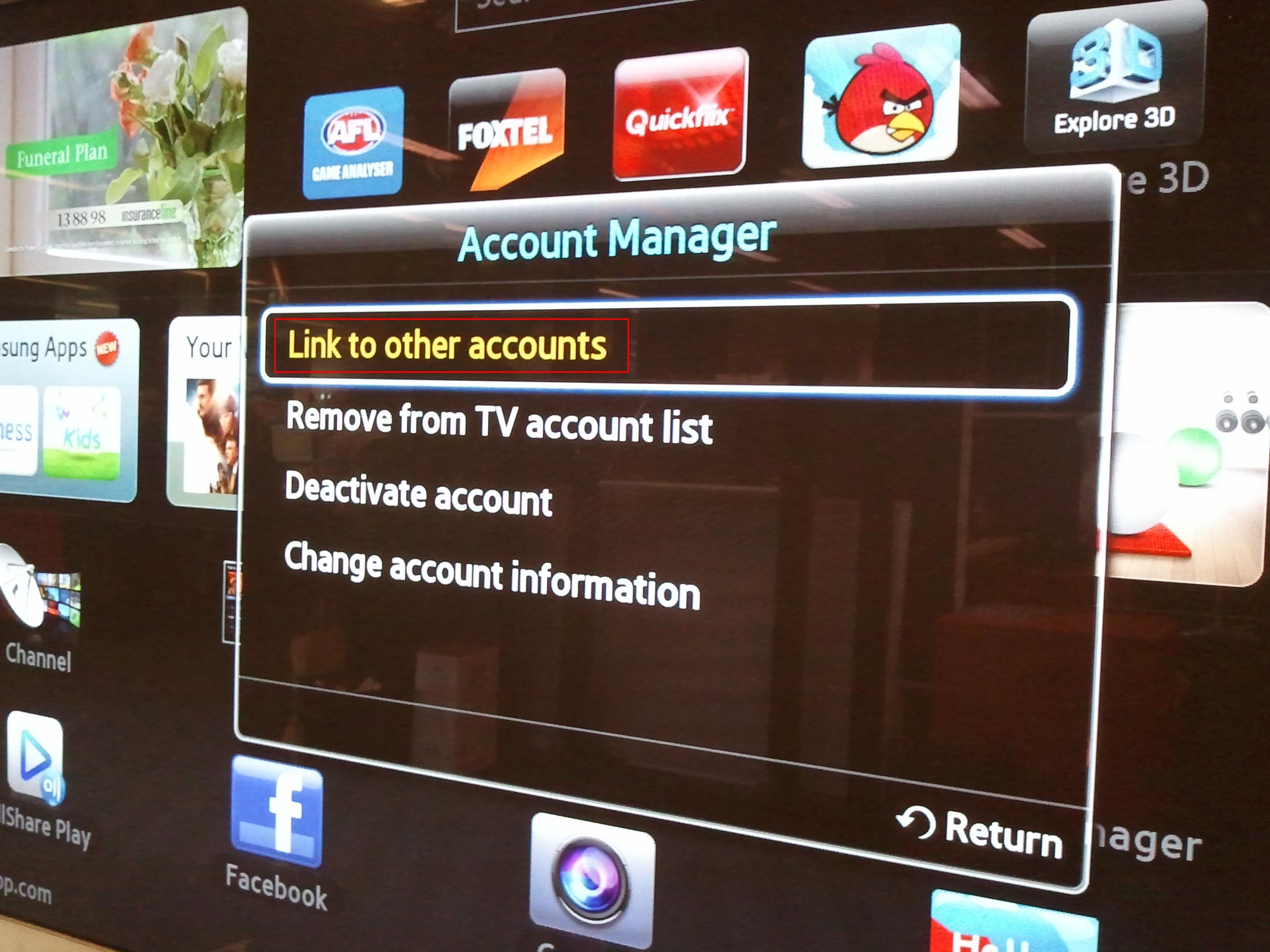 STEP 3. Link
Step 3: Link other accounts.
Select [Unlinked] for the sugarsync webstorage service, and press the enter button on the remote control.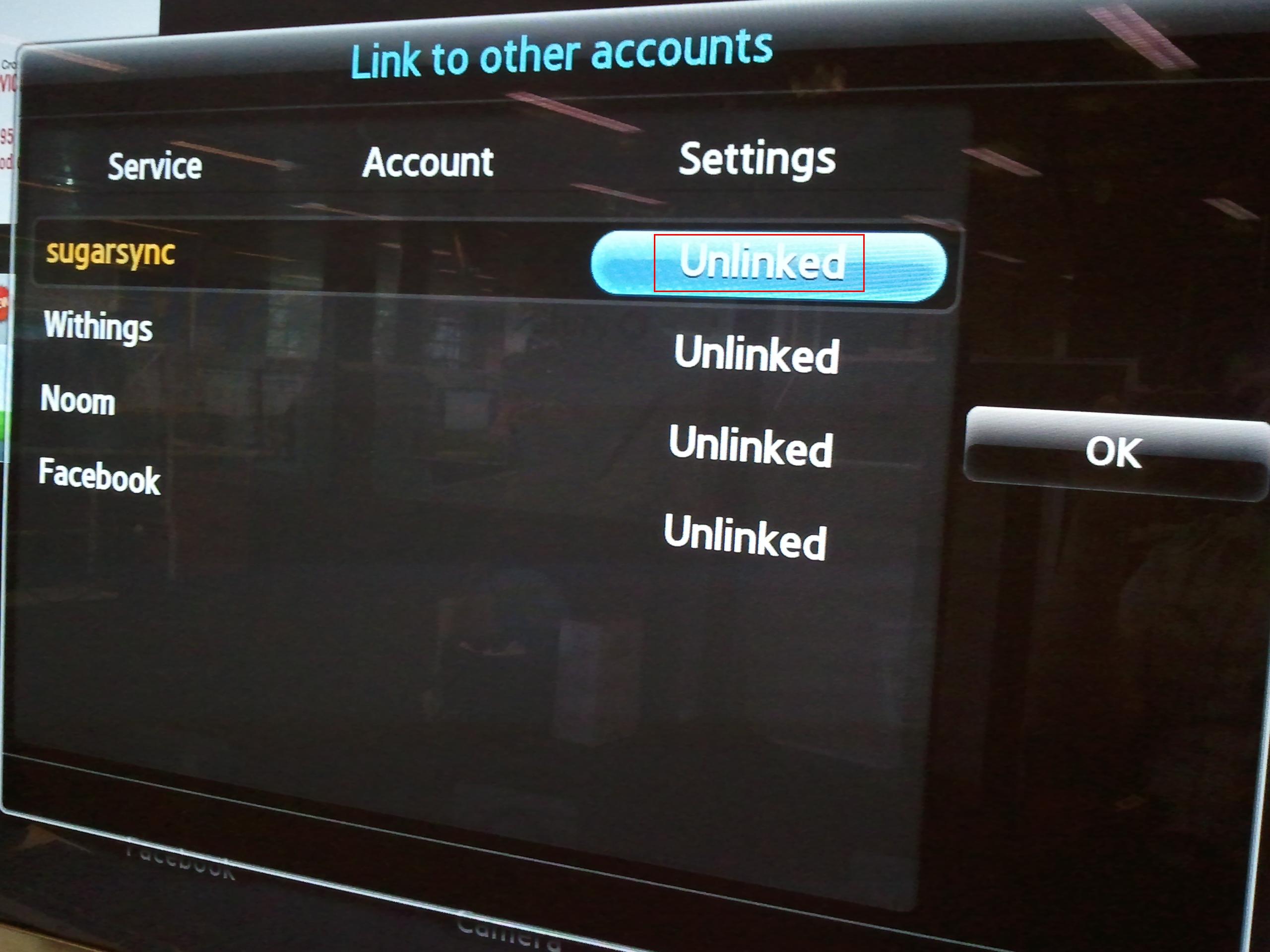 STEP 4. Default UnLinked
Step 4: Link to other accounts.
In this window the default will be unlinked, please select [Register] and then press then enter button on the remote control.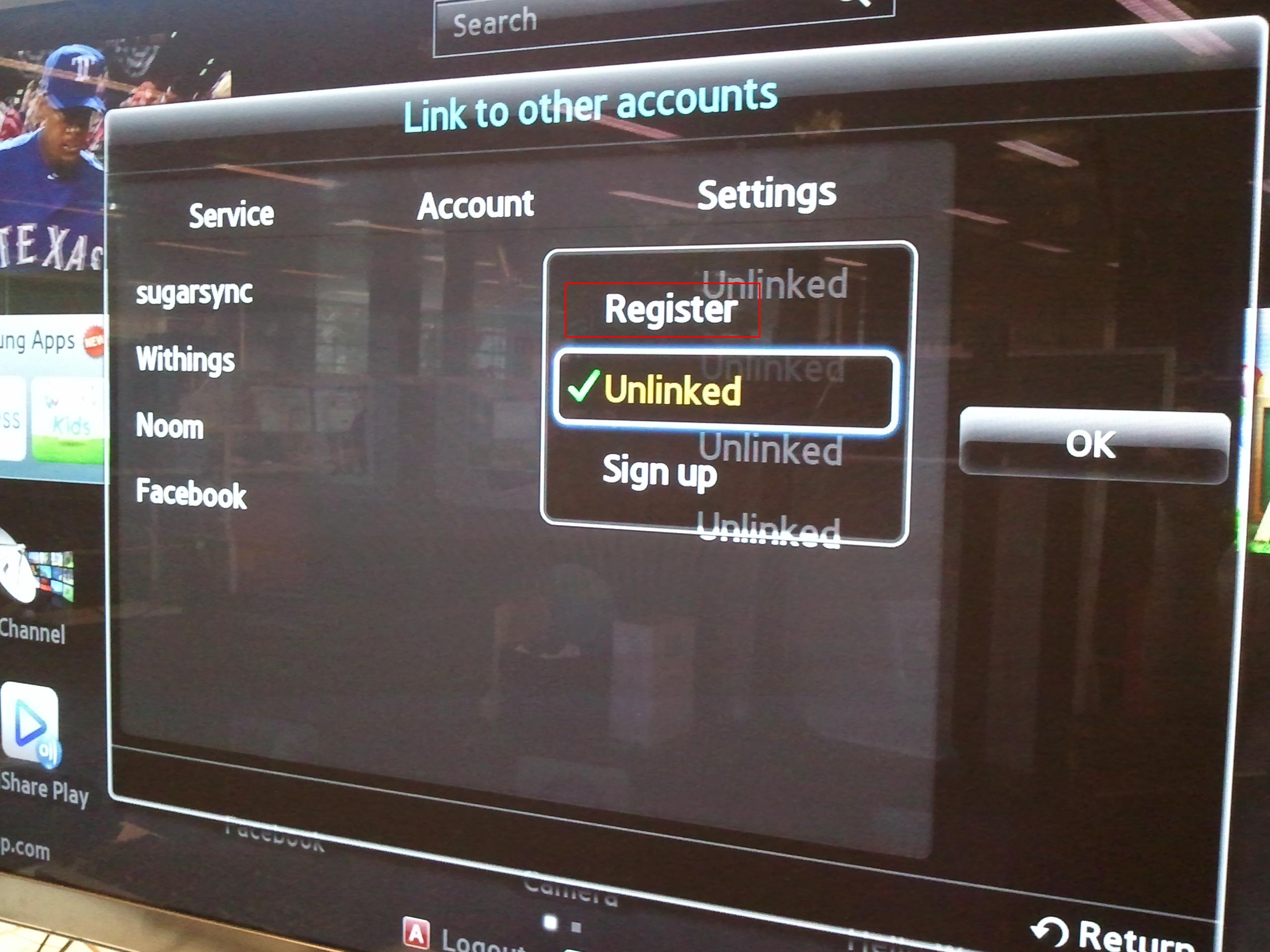 STEP 5. Registering Sugarsync
Step 5: Registering Sugarsync.
In the [ID] and [Password] fields, eneter the Sugarsync webstorage login details. Once entered, select the [OK] button on the screen.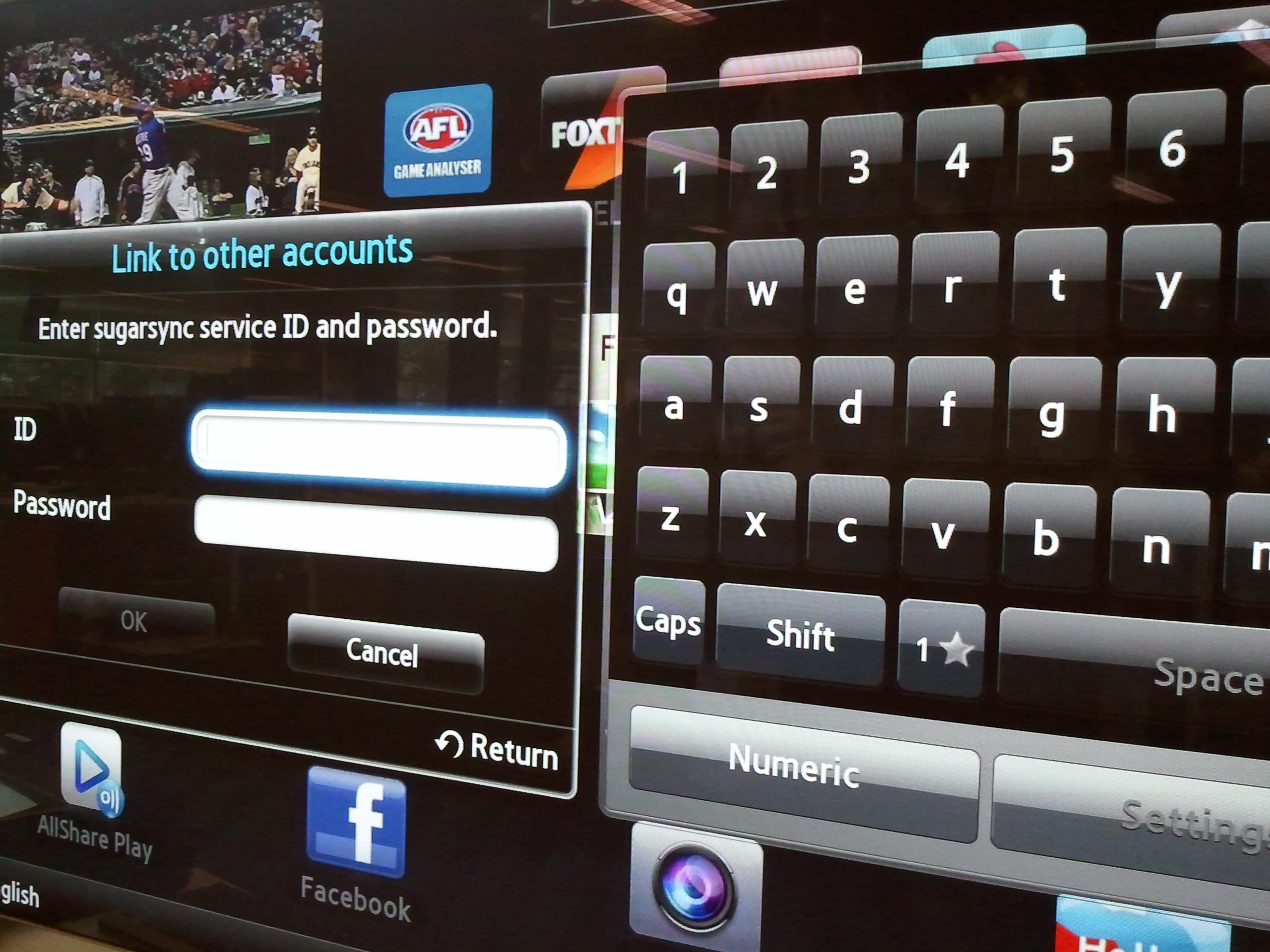 STEP 6. Registration
Step 6: Registration complete.
The Sugarsync webstorage has now been successfully registered with the TV and is now ready to use.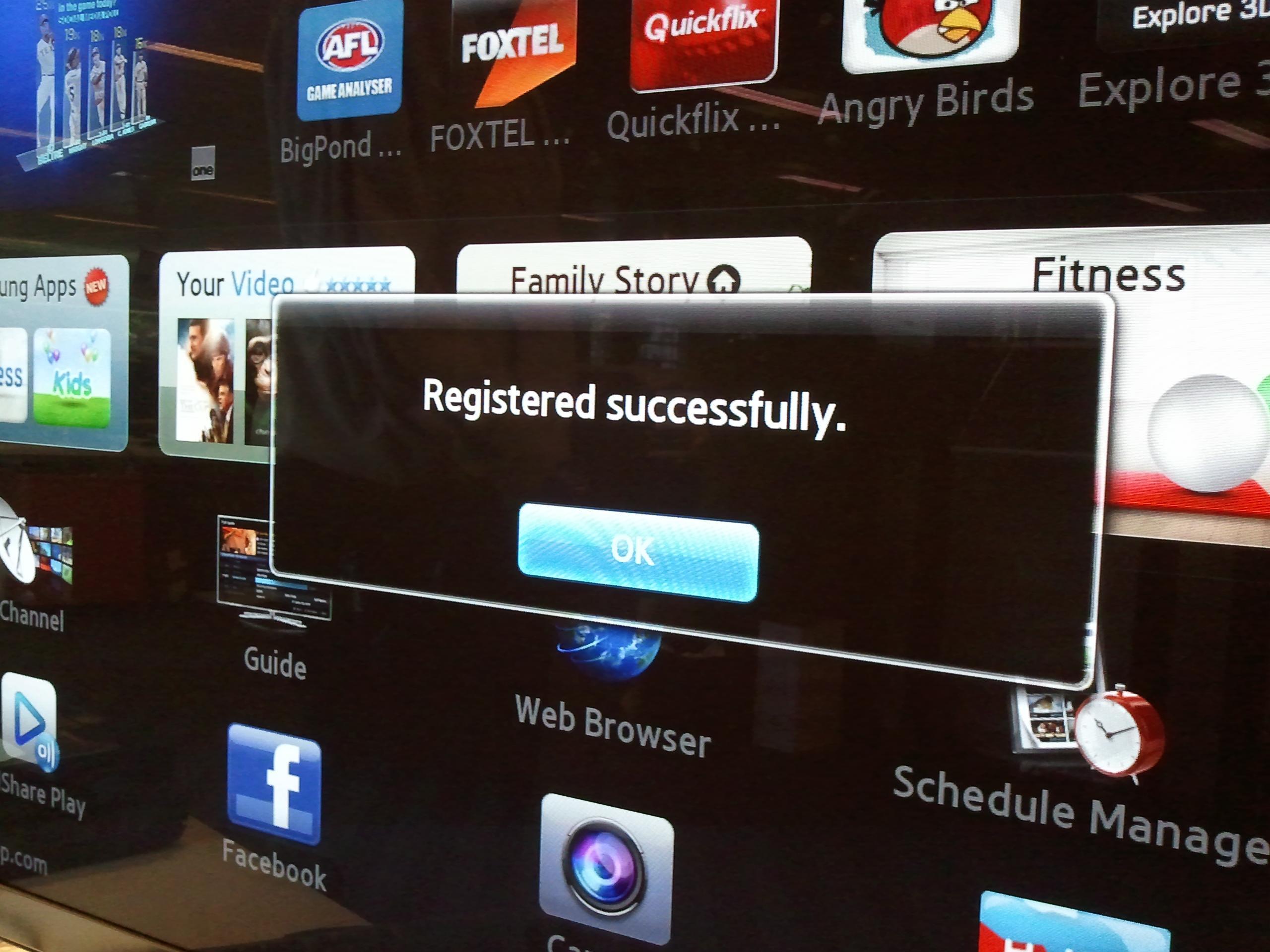 STEP 7. webstorage.
Step 7: Sugarsync webstorage.
Once Sugarsync has been registered successfully, you will now have access to the content stored on the webstorage service, provided it's compatible with the TV.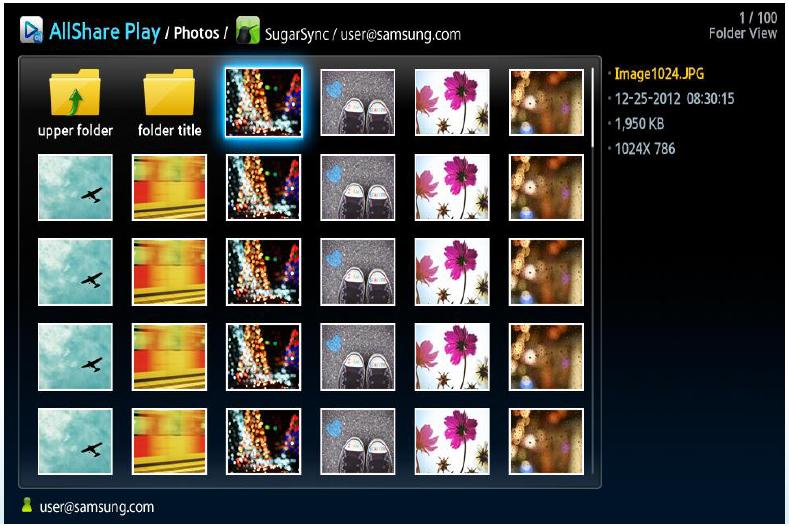 Not finding what you're looking for? We're here to help.
Phone
East Africa
Kenya 0800 545 545
Tanzania 0800 780089
Sudan 1969
Uganda 0800 300 300
DRC 499 999
Rwanda 9999
West Africa
Nigeria 0800 726 7864
Ghana 0800 100077
Senegal 80000-0077
Ivory Coast 8000-0077
Cameroon 67095 0077
South Africa
South Africa 0860 726 7864
Mozambique 847267864
Zambia 0211 350 370 / 3434
Namibia 08 197 267 864
Mauritius 800 2550
Reunion 02625088 80
Zimbabwe 0808 0204
* For any printer related enquiries please visit the HP website .
Contact Us