The Initiative
uSound por Samsung
It's a joint venture between uSound and Samsung to detect the risk of hearing loss with an app that you can download for free on your mobile from anywhere in the world.
We will work with health institutions in Argentina, where people can attend to check their hearing levels using uSound and Samsung technology. The first instance of this campaign will take place in Jujuy province -with the support of the Ministry of Health- and then it will spread to all Argentine territory.
uSound por Samsung can be downloaded for free from Google Play Store to your mobile and it only requires headphones to take the test* Take the test downloading the app from this link.
*Remember that all results are suggestive and non medical. More information.
What is "hearing loss"?
Hearing loss is the partial or total loss
of the hearing on one or both ears.
I have my results, what now?
In the case of mild to severe hearing loss, uSound developed a low cost solution. It consists of special headphones that you can attach to any mobile and configure through the mobile app.
This solution, improves hearing between 70% to 100%, thanks to the customization achieved by the hearing test.
Know more or contact us via email to support@usound.co
Come again soon to this section where we will update with further information on treatment and information on hearing loss.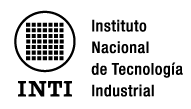 FAQ
about uSound por Samsung
Remember that this indicative tests can detect even very low hearing loss risk, so we ask you to recommend this app to your family and friends to tackle together the hearing problems in Argentina.