TV
Curved Screen
Immersive viewing experience
Immersive
experience
Designed to draw you deep into the onscreen action and provide a more immersive viewing experience with a reduced reflection zone1, the curved frame is dressed by different bezel treatments across the 2016 range, some designed to stand out, with others designed to melt away.
Auto Depth Enhancer
Exclusive to Samsung curved screen TVs, the Auto Depth Enhancer function adjusts contrast between the foreground and background in an image to help create a greater sense of depth and involvement.
Clear images in your
bright living spaces
Designed to provide more immersive panoramic entertainment and comfortable viewing, the Curved Screen provides a larger field of view with less distortion.1 And with a 33% smaller reflection zone, images can appear clear and sharp even in bright rooms.2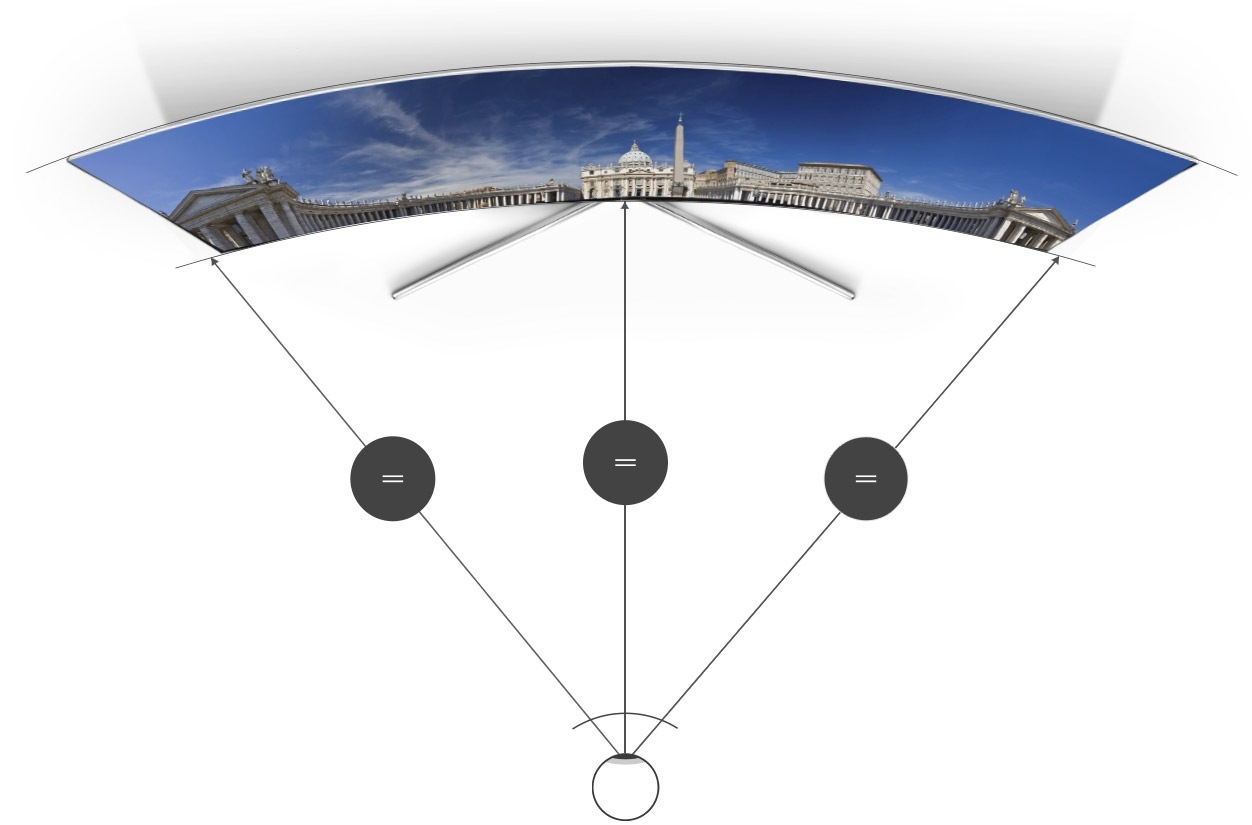 Uniform viewing distance
from any angle
Screen images simulated.
Samsung 65" curved screen TV compared to a Samsung 65" flat screen TV.
Comparison between Samsung 65" curved screen TV and a Samsung 65" flat screen TV when viewed from a centred position at the UHD-recommended viewing distance.