Incredible sound. Incredible reality.
Powerful audio and video
Don't just hear sound.
Feel it.
Soundbar with Dolby Atmos® and DTS:X
Get incredible cinema-like sound without leaving home. Innovative audio technical expertise from Harman Kardon combines with Dolby Atmos® and DTS:X support and 17 upward- and side-firing speakers on the HW-N950 Soundbar, for crystal clear sound that feels like it comes from all around and above.*
DISCOVER SOUNDBARS WITH DOLBY ATMOS® AND DTS:X
Simple sounds beautiful
Soundbar Sound+
Simple. Elegant. Easy. The Soundbar Sound+ delivers rich, powerful home theatre performance without the need for a standalone subwoofer. With the smart mount option, Sound+ can pair effortlessly to your compatible Samsung TV, for home cinema that comes together beautifully.
DISCOVER SOUNDBAR SOUND+
Soundbar made by experts
Samsung Audio Labs
Take your home entertainment to the next level with rich, powerful sound. Designed from the ground up by a team of expert engineers at the renowned Samsung Audio Lab in California, our Soundbars are tested and tuned to provide exceptionally balanced, room-filling sound for your living spaces.
DISCOVER SOUNDBARS
An incredible way to watch
Blu-ray™ Players
Lush and detailed, Ultra HD movies can reveal the full picture potential of your 4K TV. Our UBD-M9500 and UBD-M8500 4K Blu-ray™ Players are purpose-made to serve up superb images, including the latest High Dynamic Range content with expanded colour and contrast.*
SEE BLU-RAY™ PLAYER RANGE
*To view in 4K, a 4K TV and 4K content are required.
Seamless 4K experience
Ultimate 4K entertainment
Setting up a high performance 4K entertainment system is easy. Simply connect your 4K Blu-ray™ Player to your Ultra HD TV through the HW-N950 Soundbar, then relax and enjoy amazing sound and images.*
*To view in 4K, a 4K TV and 4K content are required.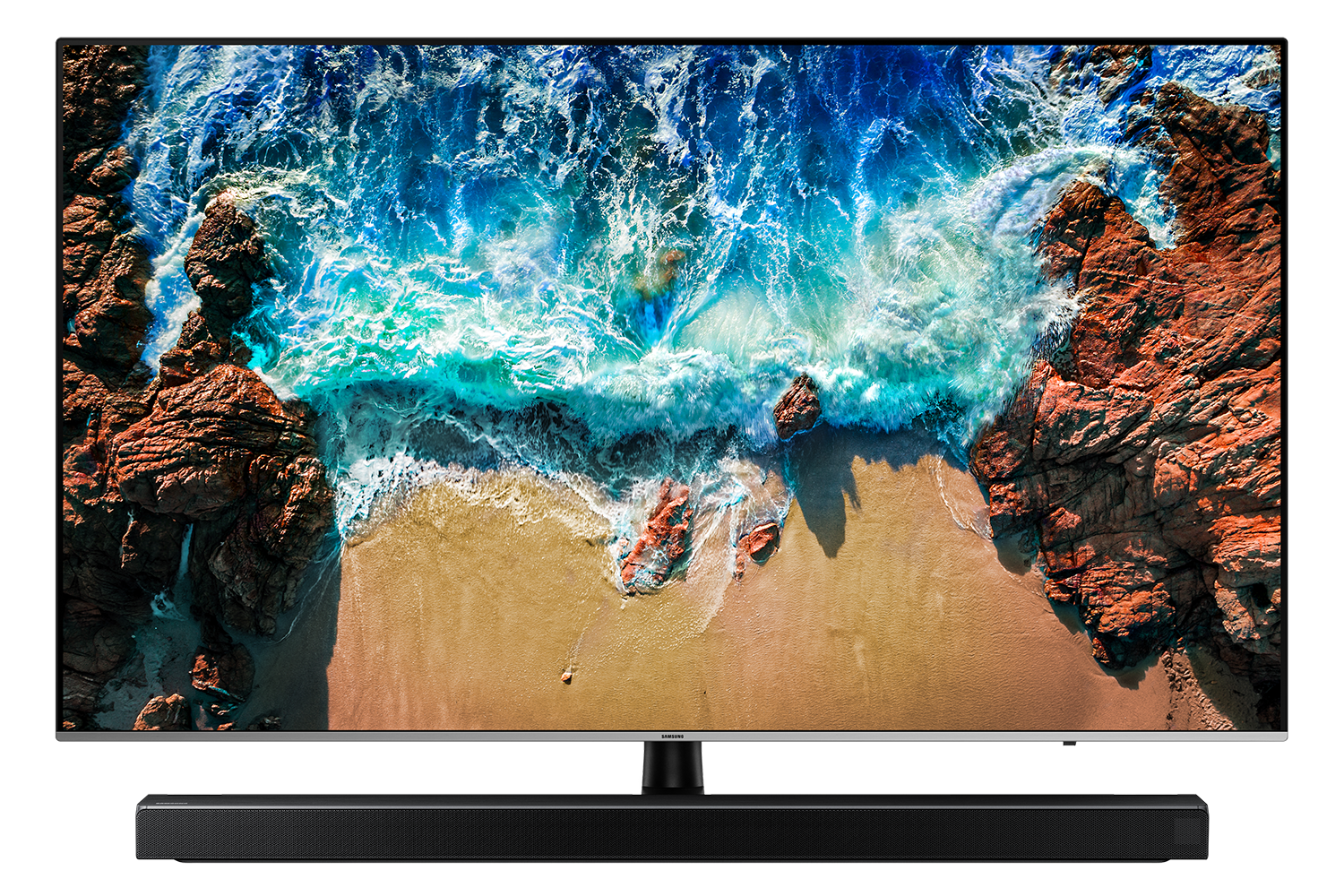 *Screen and product images simulated for illustrative purposes. All brand, product, service names and logos are trademarks and/or registered trademarks of their respective owners and are hereby recognised and acknowledged. References to third parties do not constitute any recommendation, approval, endorsement, authorisation, sponsorship or affiliation by Samsung of those third parties.