AR24KSFTAWQXSA
Boracay - Wall Split 6.8kW Cool / 8.0kW Heat
Outdoor unit
Designed to eliminate the Virus, Bacteria, Allergy by the Passive 3 care filter
Good Sleep mode is designed to create the desirable climate for a good night's sleep
Corrosion-resistant material, Samsung DURAFINTM
Turbo Mode
Turbo Mode operates the Air Conditioner unit at its maximum speed so it quickly reaches the set temperature
Fan Mode
Helps circulate air around the room without using the cooling/heating functions.
Quiet Mode
Noise levels can be reduced when that extra quiet time is needed.
Good Sleep Mode
Good sleep mode automatically adjusts the air flow direction and fan speed to help provide a comfortable environment while you sleep, at a pre-set temperature and operating time set by you.
Keeping the unit fresh
When the Air Conditioner unit is turned off, the Auto Clean function automatically runs the fan on low speed for a period of time to dry off moisture within the heat exchanger of the indoor unit, keeping it dry to minimize the growth of bacteria.
Auto mode
Designed to automatically select the Operating mode based on surrounding temperature. This allows the Air Conditioner to heat or coo as required to maintain set temperature.
Demand Response Enabled Device (D.R.E.D)
D.R.E.D allows certain energy providers to limit your power consumption during peak demand times to help reduce power strain on the electricity network. Participation may entitle you for rebates from your energy provider. Please contact your energy provider to find out if it recognises D.R.E.D. and for further details. All Samsung hiwall split systems enable D.R.E.D. with the option of DRM1, DRM2, and DRM3 levels.
5 YEARS PARTS AND LABOUR WARRANTY
Stay rest assured you are buying a quality Air Conditioner. The Samsung Boracay is supported by a 5 year parts and labour warranty*. Any questions on our warranty or want to see our full terms and conditions: Visit samsung.com.au/warranty
MEPS Compliant
Air Conditioners sold in Australia are required to meet Minimum Energy Performance Standards (MEPS) set by the Government.
What size do I need?
| | | |
| --- | --- | --- |
| Room Size Range | Capacity | Model code |
| 9 – 16m2 | 2.5kW | F-AR09KSFTAWQ1 |
| 16 – 24m2 | 3.5kW | F-AR12KSFTAWQ1 |
| 24 – 34m2 | 5.0kW | F-AR18KSFTAWQ1 |
| 34 – 46m2 | 6.8kW | F-AR24KSFTAWQ1 |
| 46 – 54m2 | 8.0kW | F-AR30KSFTAWQ1 |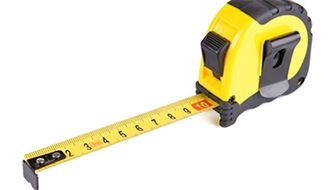 -This information should be used as a guide only.
-There are many variables that will affect the requirements of your air conditioning, such as orientation, usage, dimensions, construction materials, insulation, equipment, etc.
-To find your local Samsung Air Conditioning Dealer click on 'where to buy'. They will generally attend to your property to assess the requirement, calculate the heat load, select the required unit, and provide to you a quotation to supply and install.
Specification
Capacity

Capacity (Cooling)

6.8 kW

Capacity (Heating)

8.0 kW

Capacity (Cooling, Min - Max), kW

2.2~8.0 kW

Capacity (Heating, Min - Max), kW

1.9~10.0 kW

Energy Efficiency

AEER (Cooling)

3.23 W/W

ACOP (Heating)

3.30 W/W

EER (Std, Cooling)

3.24 W/W

COP (Std, Heating)

3.31 W/W

Energy Star Rating (Cooling)

2.0 ★

Energy Star Rating (Heating)

2.0 ★

Noise Level

Sound Pressure Level (Indoor, High / Low)

45/27 dBA

Sound Pressure Level (Outdoor)

53 dBA

Electrical Data

Power Source (V/Hz/Ph)

1/220~240/50

Power Input (Cooling / Heating)

2100 W

Current Input (Cooling)

9.7 A

Current Input (Heating)

11.1 A

Physical specification

Net Dimension (Indoor, WxHxD)

1065*298*222 mm

Net Unit Weight (Indoor)

12 kg

Net Dimension (Outdoor, WxHxD)

880*793*310 mm

Net Unit Weight (Outdoor)

53.5 kg

Technical Information

Connection Size (Liquid, OD) mm

6.35mm

Connection Size (Suction) mm

15.88mm

Piping Height (Max)

15 m

Piping Length ( Max)

30 m

Refrigerant (Type)

R410A

Moisture Removal (l/hr)

2.5 l/hr

Operating Temperature Range (Cooling)

-10~46 ℃

Operating Temperature Range (Heating)

-15~24 ℃

Compressor Type

BLDC ROTARY

Piping Height (Max, m)

Yes

Operating Mode

Fast Cool

Yes

2 Step Cooling (Fast + Comfort)

Yes

Comfort Cool

Yes

D'light Cool

Yes

Good Sleep

Yes

Single User Mode

Yes

Dehumidification

Yes

Fan Mode

Yes

Air Flow

Air Direction Control (Up/Down)

Auto

Air Direction Control (Left/Right)

Manual

Air Flow Speeds (Cool/Fan)

5/4

Air Purification

Standard Filter

Yes

Auto Clean (Self Cleaning)

Yes

Convenience

Smart Check

Yes

Smart Service

Yes

Remote Controller

Yes

Real-Time Timer

Yes

Auto Changeover

Yes

Auto Restart

Yes

DRED Enabled (DRM 1, 2 & 3)

Yes