Air Conditioning System for tomorrow
Samsung continues to invest heavily in R&D, performance testing and quality control to deliver quality Air Conditioning System to the market.
Freshness without the Chill

Goodbye Cold Drafts, Hello Samsung WindFree™
Thanks to 21,000 micro-holes on the system's front surface, WindFree™ technology works so well you will not even notice it is there. Once the set temperature is reached, the system spreads fresh air uniformly without the unpleasant blast of cold wind.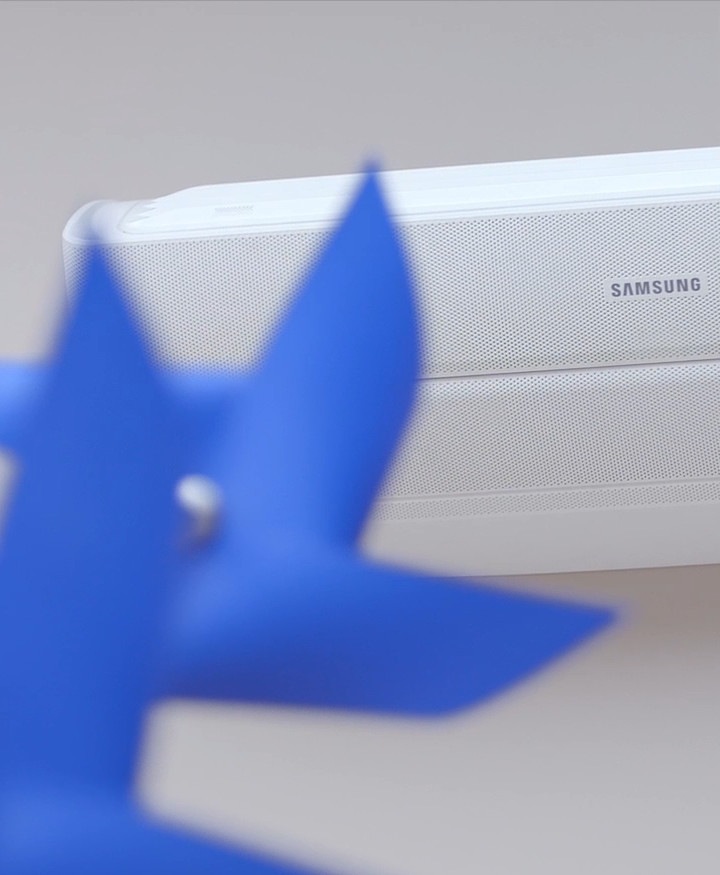 Circular Design, Beautiful aesthetic
Balanced Air Conditioning
Innovative 360 degree airflow provides optimal air conditioning, minimising hot spots and cold spots, contributing to fast and even temperature control.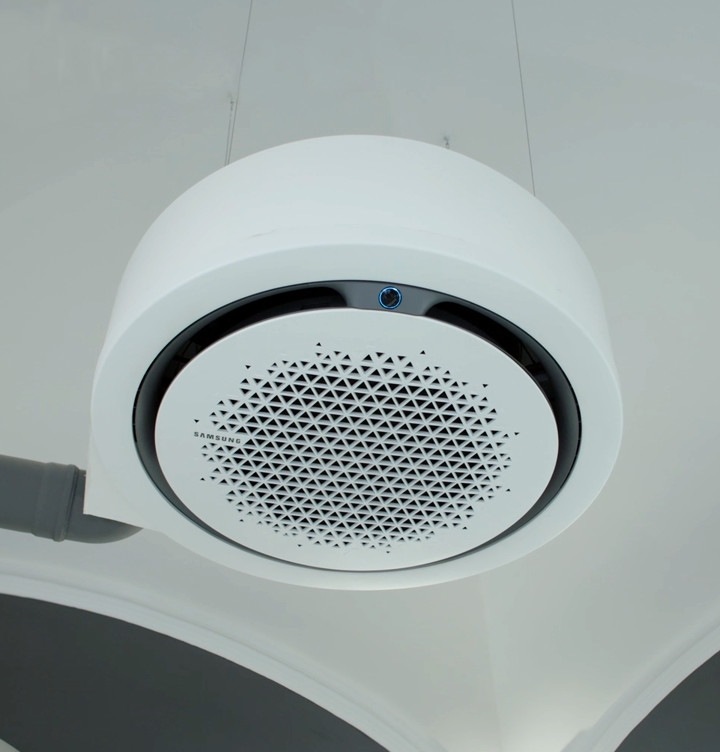 Fast Cooling with the 8-pole Inverter
Our air conditioner systems are the first in the world to use an 8-pole motor. This core element of Samsung's advanced Digital Inverter Technology reduces torque fluctuation to quickly reach maximum cooling speed. Its smooth operation increases efficiency, whilst cooling you faster.
Advanced Performance
Advanced technology design minimises system defrost time, providing regular heating to maintain comfort.