Support
Samsung Enterprise Tech Support
Samsung's direct tech support & troubleshooting of mobile related issues in enterprise IT environment
About Enterprise Tech Support
Enterprise Tech Support helps ensures that your organisation is equipped with the necessary technical support expertise, as provided by Samsung mobility engineers. Our experts are ready trained to conduct proactive assessments, provide reliable support, handle escalations of various sorts/degrees, as well as tailor solutions to address your organisation's unique needs.
Benefits for your business
Downtime and inefficiency equal loss in productivity. That's why Enterprise Technical Support offers you direct access to our team of enterprise mobility experts. We'll help your IT team get more value from your mobility investment. Whether you're troubleshooting, preparing for the next OS release or looking to use Samsung phones, tablets and wearables in new and innovative ways, Samsung is here to support you.
Unparalleled Samsung Support
Samsung provides you with a unique support on Samsung mobile devices, because we develop hardware, operating systems, and enhanced mobile security solutions.
Wide Support Coverage
Samsung assists you with a variety of issues, including new mobile operating systems, software and security updates as well as enterprise solution interoperability issue.
Single Point of Contact
Samsung provides you with direct access to experienced mobility experts who will act as your single point of accountability while providing advanced troubleshooting.
Flexible Support Offerings
Samsung's Elite is a Tier-3 support with account management.
Advanced
Mobility Expertise on Demand
With Samsung's commitment to the Enterprise, Tier-3 mobility experts are only a phone call away. You can access directly to an experienced team of mobility experts.
Features
Enterprise Tech Support
Direct & Fast Access to Tier3 Engineer Team
Direct access to an experienced team of mobility experts
Fast response : within 90 sec (Phone) and 2 hours (Email, Portal)
Support Account Manager (SAM)
Customer dedicated support manager
Systematic & Integrated Ticket Management
Issue history management in a dedicated service portal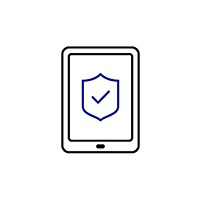 Samsung Mobile Vulnerability Communication Service
Timely updates on newly discovered security concerns and the remediation.