<![endif]-->
Forgotten a sock? No problem
The AddWash™ Front Loader range lets you add items after the cycle has started¹. You can also easily pop in hand‑washed clothes that you just want to rinse or spin dry. And air the drum between washes without leaving the main door open.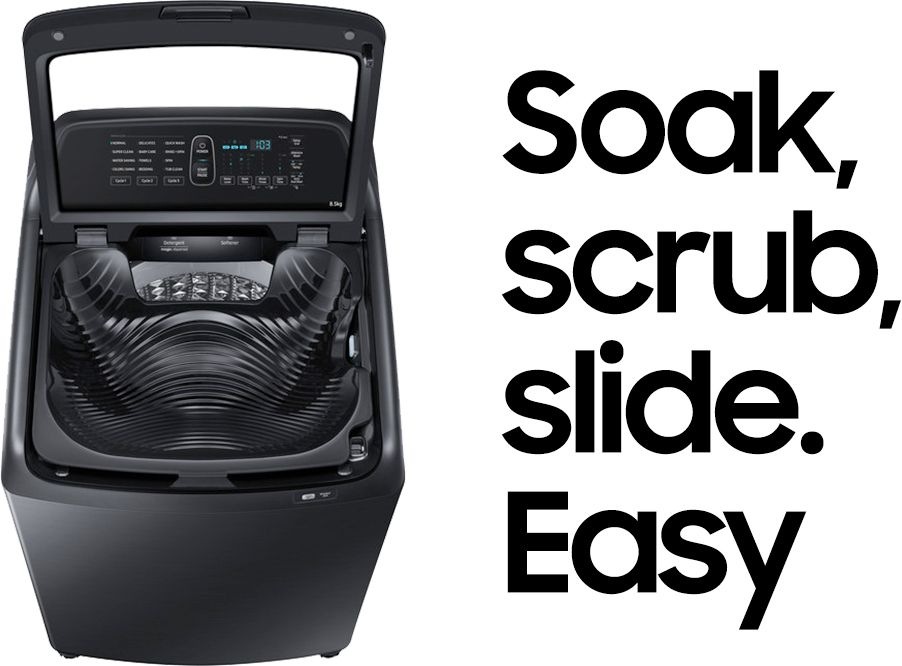 Genius, built‑in sink
The Activ DualWash™ Top Loader range with built‑in sink lets you treat stains or wash delicates at the machine before sliding them straight into the main drum. No more drips across the laundry floor.

See more washing machines

Already own a Samsung Home Appliance? Register it and experience the Samsung difference or write a review and share your inside knowledge.
Copyright – 2019 © Samsung Electronics Australia Pty Ltd. All rights reserved.

Samsung Electronics Australia Pty Ltd ABN 63 002 915 648. 3 Murray Rose Avenue, Sydney Olympic Park, NSW 2127 Australia Phone: 1300 362 603.

¹ AddWash™ Door can be opened at any time if drum water temperature is below 50°C and has stopped spinning.