<![endif]-->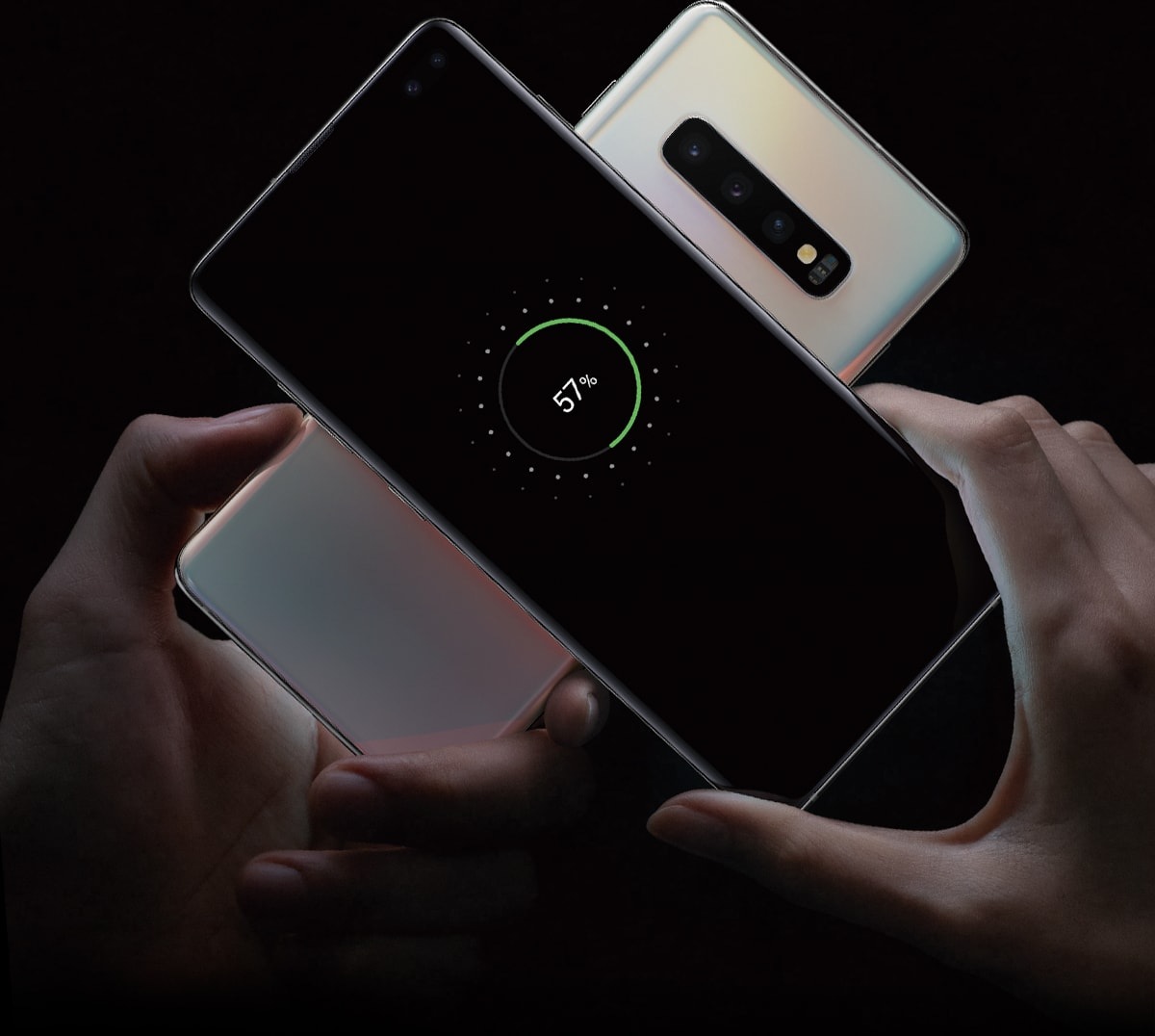 Share the power with Wireless PowerShare¹
Say hello to Galaxy S10 – unlike any phone before. Transformed inside and out with a battery so powerful, it can charge others with Wireless PowerShare.¹
Copyright – 2019 © Samsung Electronics Australia Pty Ltd. All rights reserved.

Samsung Electronics Australia Pty Ltd ABN 63 002 915 648. 3 Murray Rose Avenue, Sydney Olympic Park, NSW 2127 Australia Phone: 1300 362 603.

1. Compatible with devices that support WPC Qi wireless charging (see full terms and conditions). Requires at least 30% battery life on Galaxy S10. For optimal charging speeds, it is recommended to remove any cover from your Galaxy S10e, S10, or S10+.

2. Price quoted is based on trading in a Samsung Galaxy S9+ 256GB in full working condition until 31 March 2019. Visit a Samsung retail store or samsung.com/au/tradeup for further details, terms and conditions, and a list of eligible devices. Eligible devices and pricing are subject to change. The Samsung Trade-Up Program is operated by Brightstar Logistics Pty Ltd.

3. Approved customers only. Minimum spend, monthly payments and eligible card required. Interest and payments payable after interest‑free period. Credit provided by Latitude Finance Australia (ACL No. 392145). Terms and conditions apply.

4. Terms and conditions apply. Max of two swaps available over a 24 month period. Swap fee applies for each swap, unless covered by warranty or the Australian Consumer Law. Swap fee for eligible devices is $129 except for Galaxy S10+ (1TB) where the swap fee is $199. Device non return fee may apply if original device is not returned within 14 days of receiving swap device. Samsung Care+ does not cover lost or stolen devices. See www.samsung.com/au/care‑plus/terms for further details.