<![endif]-->
The Family Hub™ can tell you when something needs eating*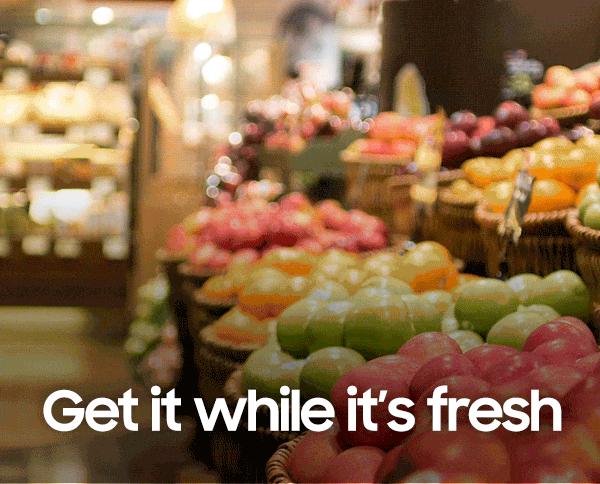 The fridge that helps keep food fresher for longer
The new Family Hub™ can remind you when food needs to be eaten, right down to the last tomato*. So you can enjoy food at its best, to help you cut down on wasted groceries and trips to the supermarket.

Never loses its cool
When your fridge door opens, it can spike in temperature. That's not good for fresh food. It's why the new Family Hub™ has separate cooling systems which help keep food chilled and maintain temperature control even after the door has opened. Visit a Samsung store to feel for yourself.
Experience the Samsung difference
Copyright – 2018 © Samsung Electronics Australia Pty Ltd. All rights reserved.

Samsung Electronics Australia Pty Ltd ABN 63 002 915 648. 3 Murray Rose Avenue, Sydney Olympic Park, NSW 2127 Australia Phone: 1300 362 603.

* To trigger reminders, the user must have previously added the expiry dates of the items using the "view inside" app screen.