<![endif]-->
With the FlexWash™, you can wash multiple loads all in one machine
Wash two loads at once with FlexWash™
A washing machine that allows you to wash your lights or delicates on top, and your darks or large loads in the front. The front load washer is a huge 16Kg, so you'll plough through your laundry in no time, giving you more time back for the things that you love.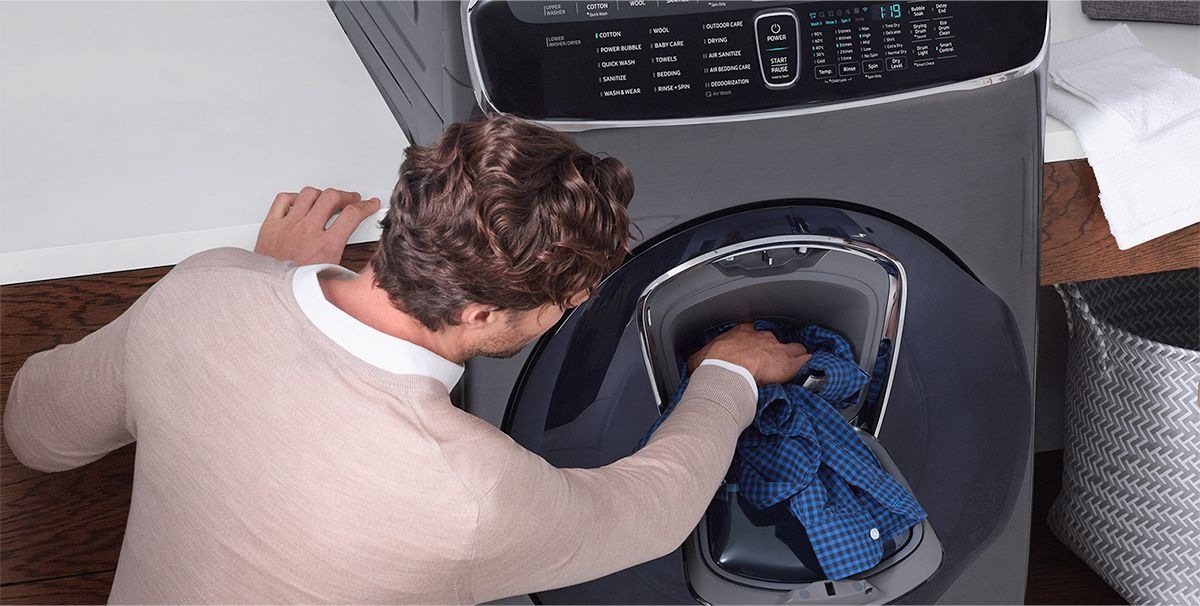 Forgotten a sock? All is not lost
If an item from the laundry basket makes a break for it, there's no need to worry. Simply pop it through the AddWash Door mid cycle¹, without having to wait for the drum to empty. And hey presto, no odd socks for you.


We're not the only ones who love the FlexWash™. It has been awarded these reputable accolades.
See more washing machines
Already own a Samsung Home Appliance? Register it and experience the Samsung difference or write a review and share your inside knowledge.

Copyright – 2018 © Samsung Electronics Australia Pty Ltd. All rights reserved.

Samsung Electronics Australia Pty Ltd ABN 63 002 915 648. 3 Murray Rose Avenue, Sydney Olympic Park, NSW 2127 Australia Phone: 1300 362 603.

¹ AddWash™ Door can be opened at any time if drum water temperature is below 50°C and has stopped spinning.