<![endif]-->
Get more out of The Frame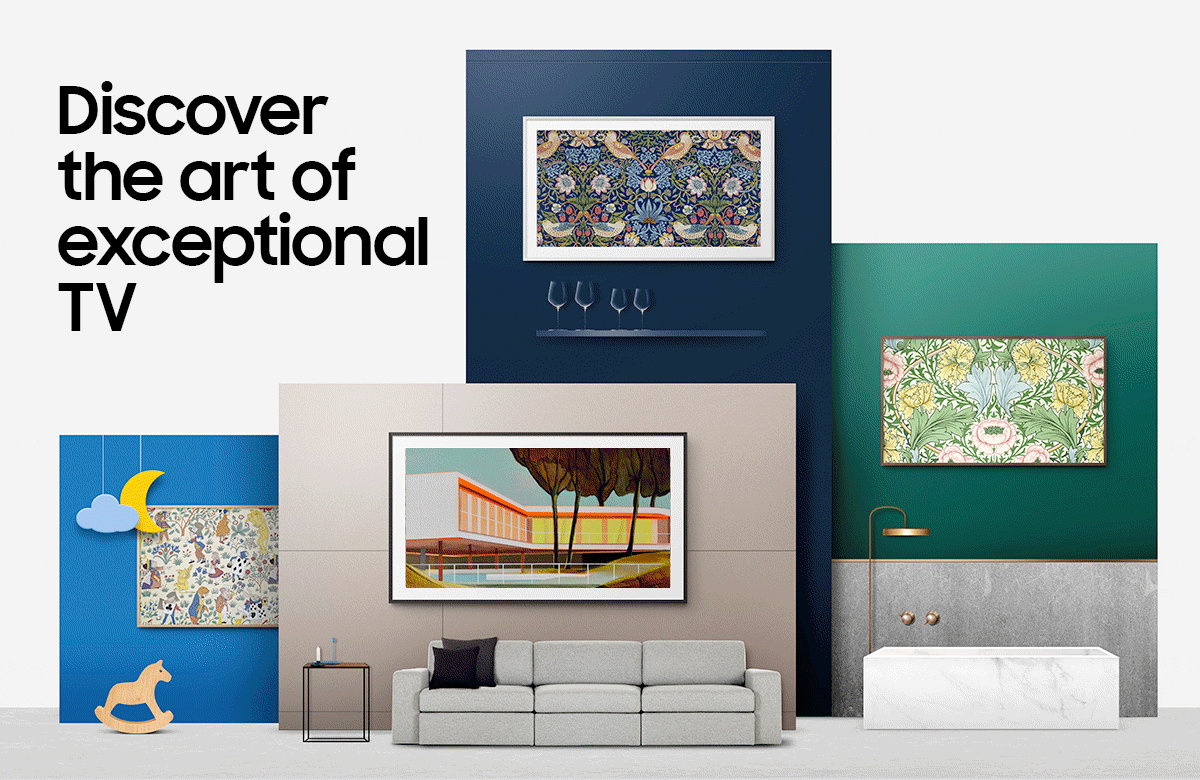 Enjoy new art every day with a complimentary 6-month Samsung Art Store subscription*
Now you can enjoy beautiful art from the world's leading galleries in your own home – with a 6‐month trial of the brilliant Frame TV Art Store. Express yourself and elevate your living space with a wide choice of curated works. Whether you have The Frame TV already, or you're thinking about buying, this is the offer for you. But hurry, offer ends 20 August 2018.

Copyright – 2018 © Samsung Electronics Australia Pty Ltd. All rights reserved.

Samsung Electronics Australia Pty Ltd ABN 63 002 915 648. 3 Murray Rose Avenue, Sydney Olympic Park, NSW 2127 Australia Phone: 1300 362 603.

Changing artwork is purely for illustration of the range available and not a feature of the Frame TV

*Eligible entrants can register to receive their unique coupon number from theframeartstore.com. Upon registration, the unique coupon number will be sent to entrants at the email address provided during registration. Entrants must then enter the unique coupon number on the Samsung Art Store on their 'The Frame' television by 11.59pm (AEST) on 20 August 2018. The coupon entitles entrants to complimentary access to artworks on the Art Store for a trial period of six (6) months from the date it is entered into the Art Store. Purchasing an artwork for access and use during and beyond the complimentary 6 month period is subject to fee of $24.99 (GST inclusive) per artwork. Entrants will be required to enter their PayPal account or credit/debit card information upon entering the coupon on the Art Store. The entrant's PayPal account or credit/debit card will be charged a monthly subscription fee of $5.99 (GST inclusive) at the start of the seventh month unless the subscription is cancelled earlier. Access to the Art Store requires a Samsung Account. Subscription and other fees are subject to change.