<![endif]-->
Keep food fresher for longer with our French Door range*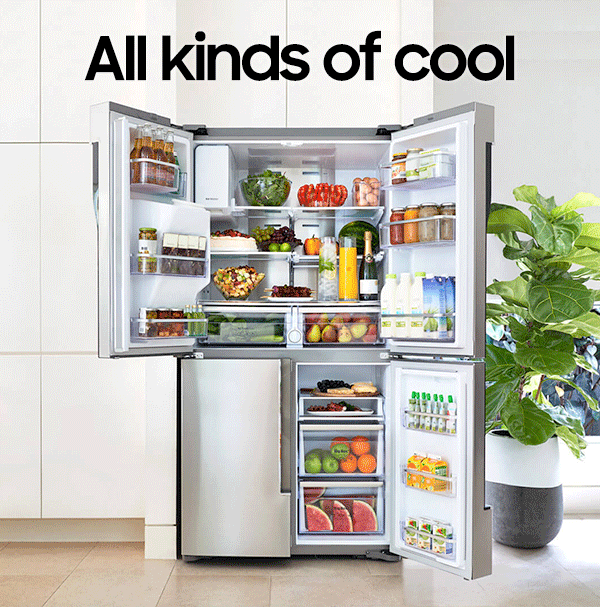 Discover Triple Cooling™ on our French Door fridge range
Fridge or Freezer? You decide. The 4th door compartment allows you to switch between four temperature settings at the touch of a button. So if you like your ice cream scoop‑ready, choose Soft Freeze mode. For perfect ice‑cold drinks, Chill mode it is. It's a flexible fridge for flexible living.
Entertaining made easy
The Entertainer's Drawer is perfect for all your entertaining needs with customisable space and temperature options. Choose between meat, deli, wine or beverage and you're good to go!

Already own a Samsung Home Appliance? Register it and experience the Samsung difference or write a review and share your inside knowledge.
Copyright – 2019 © Samsung Electronics Australia Pty Ltd. All rights reserved.

Samsung Electronics Australia Pty Ltd ABN 63 002915 648. 3 Murray Rose Avenue, Homebush Bay NSW 2127 Australia Phone: 1300 362 603.

*Based on testing comparing Samsung Triple Cooling System and Samsung Twin Cooling Plus System with Samsung All Around / Mono Cooling Systems.