<![endif]-->
Go large capacity and stylish with a side‑by‑side fridge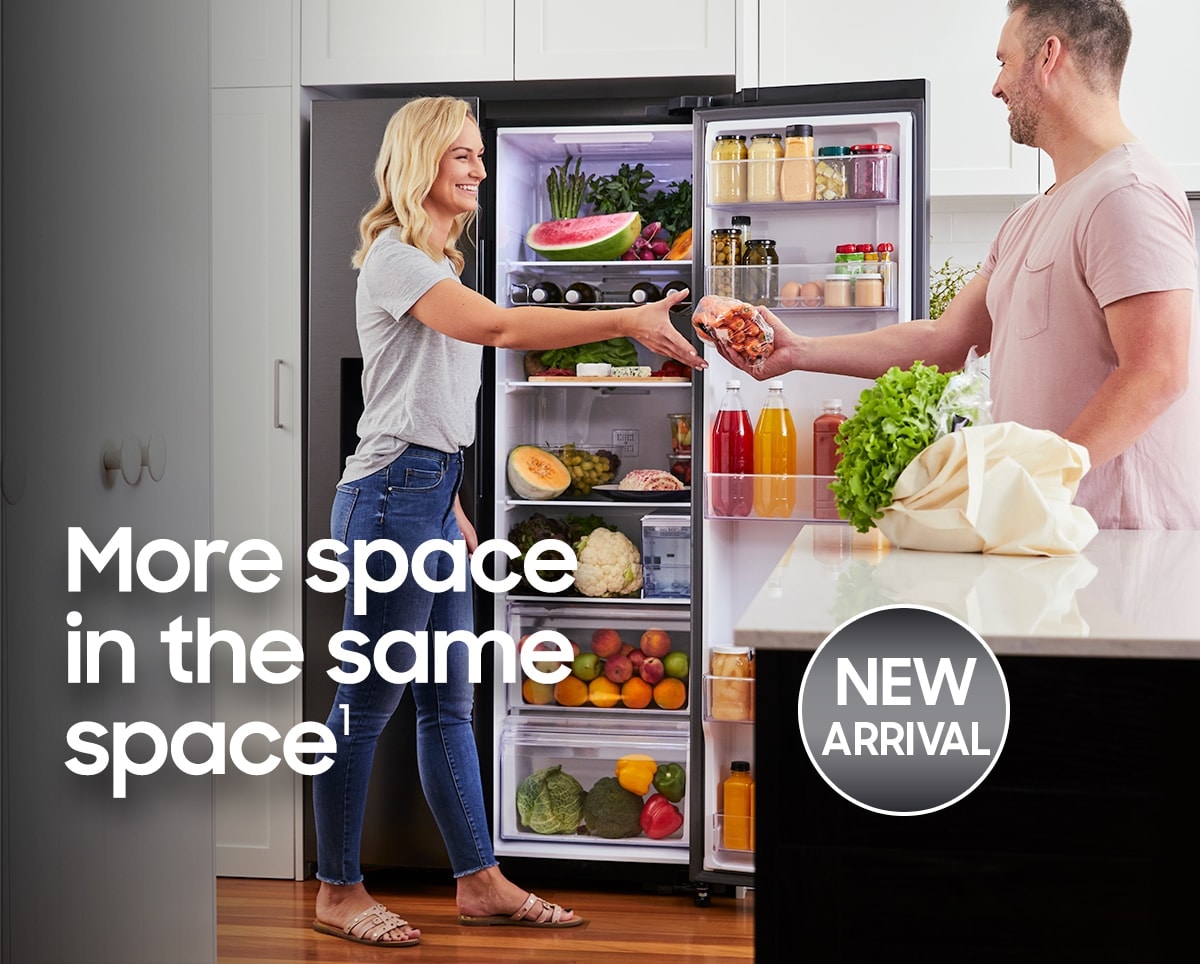 Easy Access to Fresh or Frozen Food
Samsung side‑by‑side fridges give you additional freezer and fridge space inside without increasing external dimensions, thanks to SpaceMax™ technology. By using thinner insulation, the internal walls are slimmer with more space to store and organise your food inside. And with a brilliant new design, it will look great in your kitchen too!
Already own a Samsung Home Appliance? Register it and experience the Samsung difference or write a review and share your inside knowledge.

Copyright – 2019 © Samsung Electronics Australia Pty Ltd. All rights reserved.

Samsung Electronics Australia Pty Ltd ABN 63 002 915 648. 3 Murray Rose Avenue, Sydney Olympic Park, NSW 2127 Australia Phone: 1300 362 603.

1. Compared to previous Samsung refrigerators without SpaceMax™ Technology.

2. Subject to refillable water tank being filled.