Use the Galaxy S10 to charge up compatible devices – on the go¹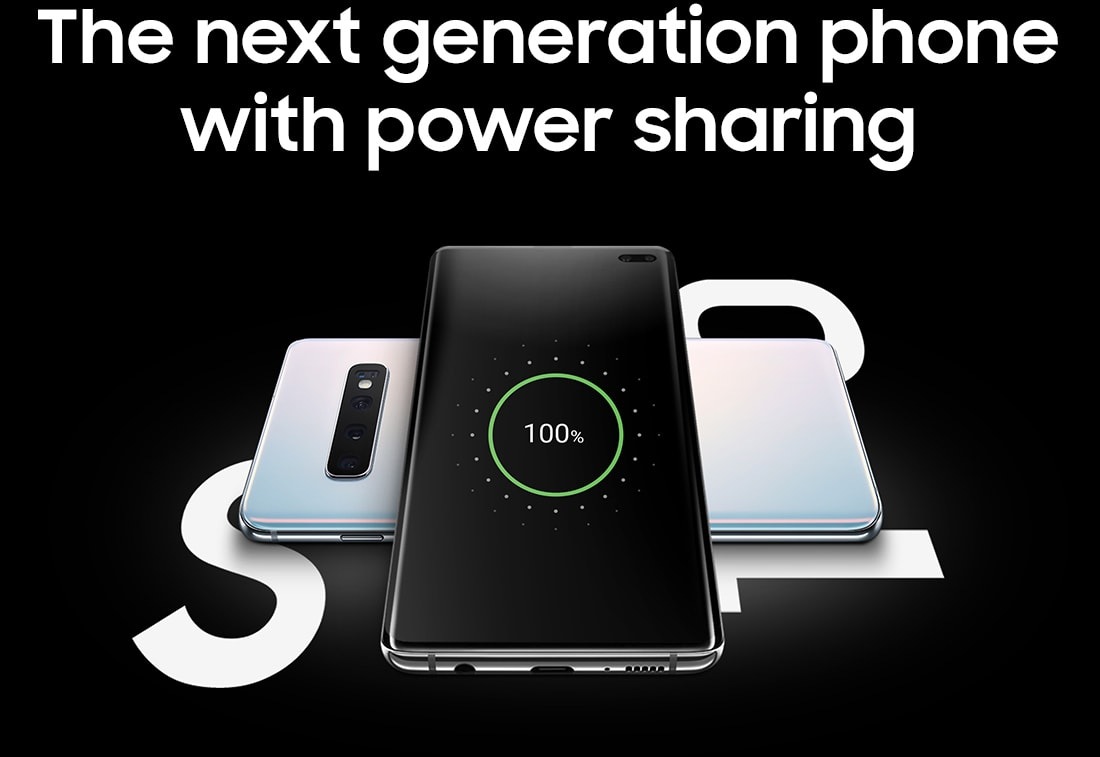 To thank you for choosing Samsung, we thought we'd share one of the many ways in which Galaxy S10 is designed to fit seamlessly into your life. The Galaxy S10 series lets you charge any QI‑certified devices while you're on the go.1 Now you always have more power to do the things you love.
Copyright – 2019 © Samsung Electronics Australia Pty Ltd. All rights reserved.

Samsung Electronics Australia Pty Ltd ABN 63 002 915 648. 3 Murray Rose Avenue, Sydney Olympic Park, NSW 2127 Australia Phone: 1300 362 603.
1 Compatible with devices that support WPC Qi wireless charging (click here for details). Requires at least 30% battery life on Galaxy S10.
2 Price quoted is based on trading in a Samsung Galaxy S9+ 256GB in full working condition until 31 August 2019. The trade in amount is deducted from the cost of the Galaxy S10+, S10 or S10e. Visit a Samsung retail store or the Samsung Online Store for further details, T&Cs and a list of eligible devices. This program is only available while stocks last and is subject to limited availability. Redemption of the program will be on a first come, first served basis. Eligible devices and pricing are subject to change. The Samsung Trade‑Up Program is operated by Brightstar Logistics Pty Ltd.