<![endif]-->
Book a fast track spot for the Galaxy Studio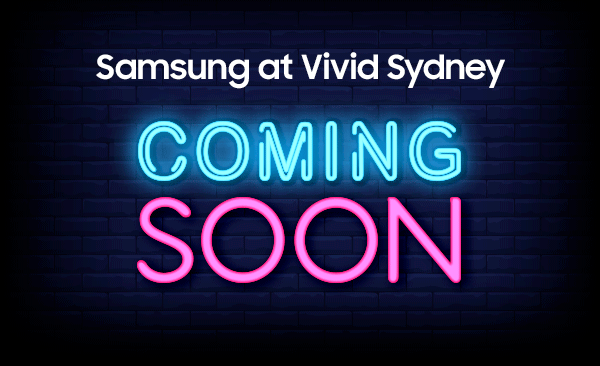 Samsung is back at Vivid Sydney
Samsung is returning to Vivid Sydney with two immersive experiences: Galaxy Studio located in Foundation Hall, and The Samsung Electric Playground located at First Fleet Park.
Fast Track to the Galaxy Studio
This year, we're celebrating the launch of the Galaxy S10 at Vivid Sydney. Come and experience the Galaxy S10 in our interactive and post‑worthy studio space. Book below to fast track your entry to the Galaxy Studio.
Unleash your inner child
Make sure you visit the Samsung Electric Playground, where you can unleash your inner child through a spectrum of fun‑packed activities. Samsung Electric Playground and Galaxy Studio will be open from

24 May – 15 June

.
Copyright – 2019 © Samsung Electronics Australia Pty Ltd. All rights reserved.

Samsung Electronics Australia Pty Ltd ABN 63 002 915 648. 3 Murray Rose Avenue, Sydney Olympic Park, NSW 2127 Australia Phone: 1300 362 603.