<![endif]-->
With the Samsung Space Monitor
Space‑saving design
With its innovative clamp design and robust hinge, you can easily adjust the Space Monitor to your preferred view. And when it's not in use, it simply slides back to sit flat against the wall, leaving your work surface clear.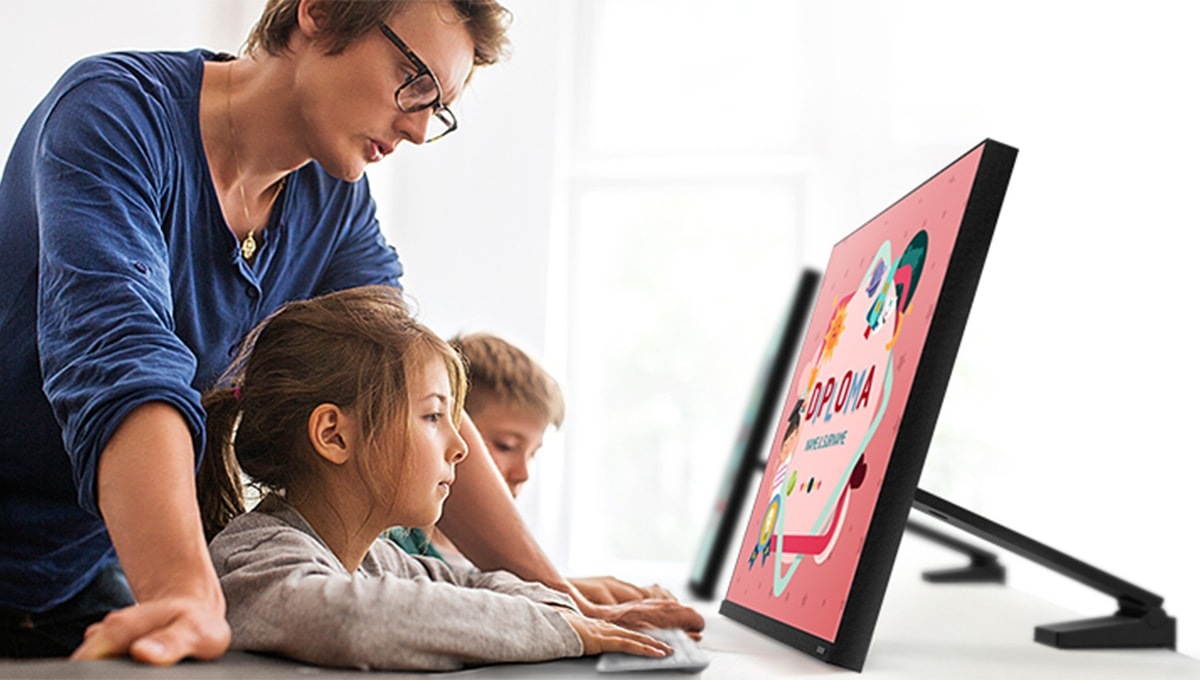 Whatever's comfortable
With the zero‑level Height Adjustable Stand, you can easily position the monitor wherever suits you. Its best‑in‑class adjustment span allows viewing from a height of 8.4 inches (213 mm) above the desk top (27‑inch screen) all the way down to surface level.
Copyright – 2019 © Samsung Electronics Australia Pty Ltd. All rights reserved.

Samsung Electronics Australia Pty Ltd ABN 63 002 915 648. 3 Murray Rose Avenue, Sydney Olympic Park, NSW 2127 Australia Phone: 1300 362 603.