<![endif]-->
The revolutionary Galaxy Note9 camera with Dual Aperture lens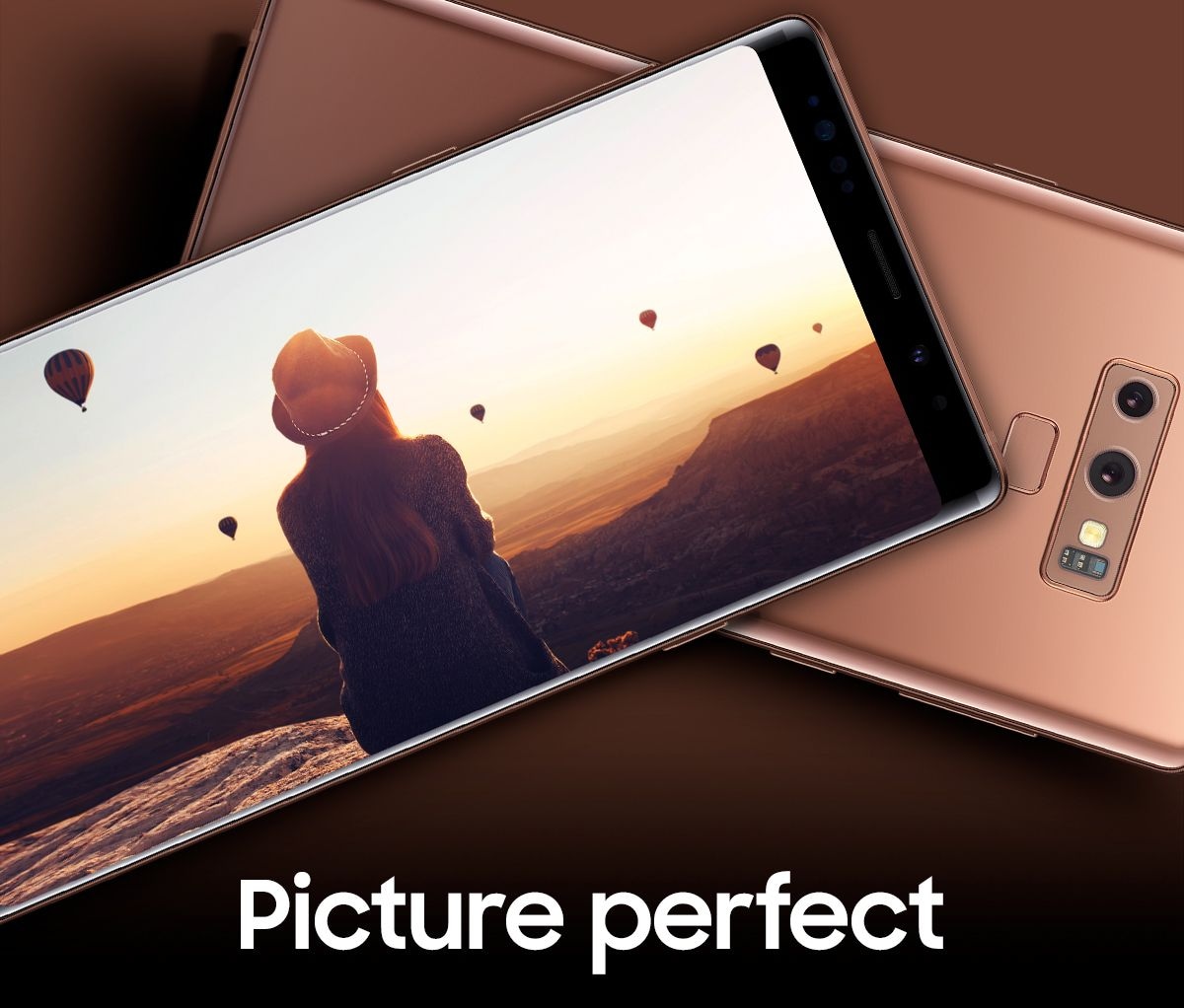 Your secret to effortlessly brilliant shots
With the Galaxy Note9 camera, every shot is share‑worthy. The built‑in Scene Optimizer quickly detects what's in your shot, then chooses from 20 modes¹ to enhance your picture. So you get brilliant shots whenever you point and shoot.
Stunning shots in any light
Dual Aperture on the Galaxy Note9 adapts just like the human eye, automatically choosing the best mode for the shot. So, whether it's super low‑light or bright daylight, your shots will come out clear.


Make every moment feel epic
With Super Slow‑mo, everyday moments feel incredible. Just hit record and let the Galaxy Note9 take over, shooting in lightning fast speeds, giving you incredible detail.

Copyright – 2019 © Samsung Electronics Australia Pty Ltd. All rights reserved.

Samsung Electronics Australia Pty Ltd ABN 63 002 915 648. 3 Murray Rose Avenue, Sydney Olympic Park, NSW 2127 Australia Phone: 1300 362 603.

¹ 20 modes available: Food, Portraits, Flowers, Indoor scenes, Animals, Landscapes, Greenery, Trees, Sky, Mountains, Beaches, Sunrises and sunsets, Watersides, Street scenes, Night scenes, Waterfalls, Snow, Birds, Backlit, Text.