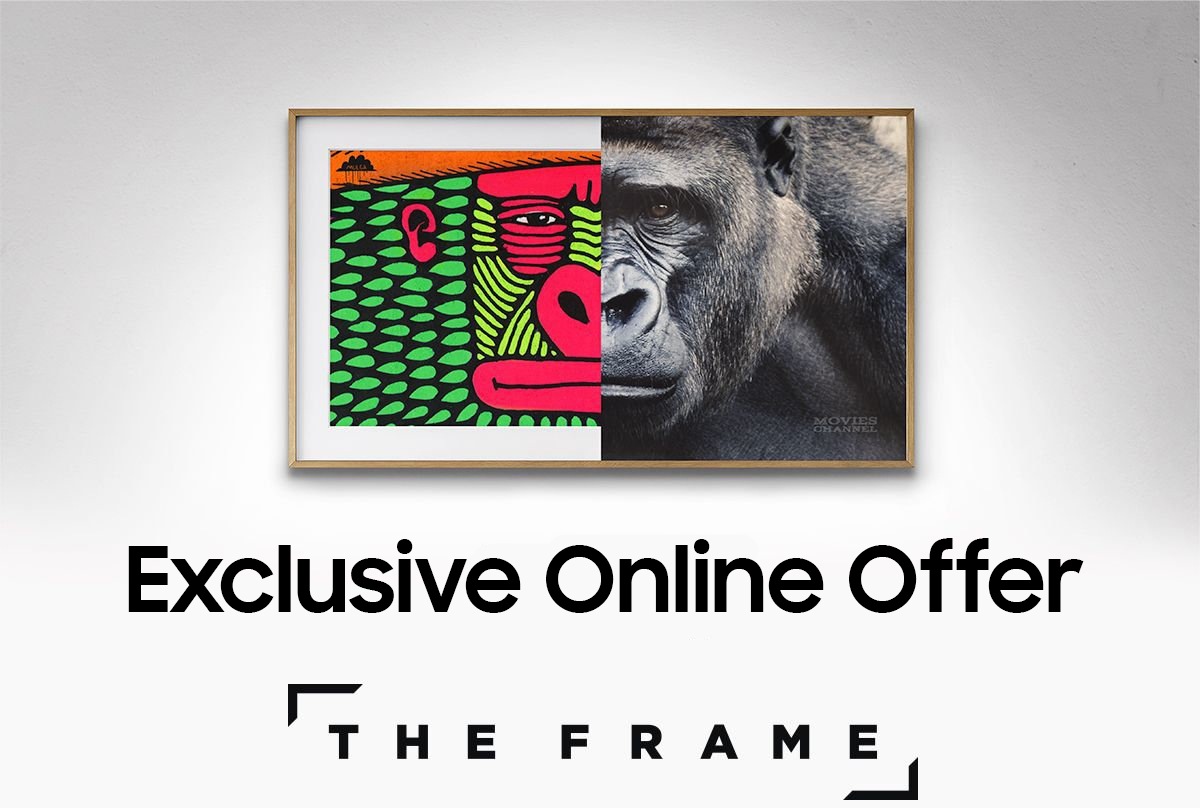 Bonus Customisable Frame
and Free Delivery
Final Days. Offer ends

19th Dec 2017
We're offering a bonus Customizable Frame (RRP $299) and free delivery when you purchase a 55" or 65" The Frame via the Samsung Store until 19th Dec 2017.

Promotion code: <insert unique code>

[Redeem now]

Choose from a library of embedded art, purchase from the online Art Store, or showcase your own photos to discover how The Frame can stand out - and blend in - for all the right reasons.

Let Art + TV come together in your lounge room.
Copyright – 2017 © Samsung Electronics Australia Pty Ltd. All rights reserved.

Samsung Electronics Australia Pty Ltd ABN 63 002915 648. 3 Murray Rose Avenue, Homebush Bay NSW 2127 Australia Phone: 1300 362 603.