Galaxy Studio is
open at Vivid Sydney
24th May - 15th June
We're celebrating the launch of the Galaxy S10 by bringing the latest Samsung innovations straight to you.
Get hands-on like never before with the all-new Galaxy S10 and experience the newest features, including the professional camera.
With a range of customised booths, you can get creative and play with cutting-edge demonstrations.

Get fast-tracked at the Galaxy Studio @ Foundation Hall by booking below.
What's inside?
Come and experience the Galaxy S10 in our interactive and post-worthy studio space.*
*Children aged 13 and under should be accompanied by a parent or guardian to access the Galaxy Studio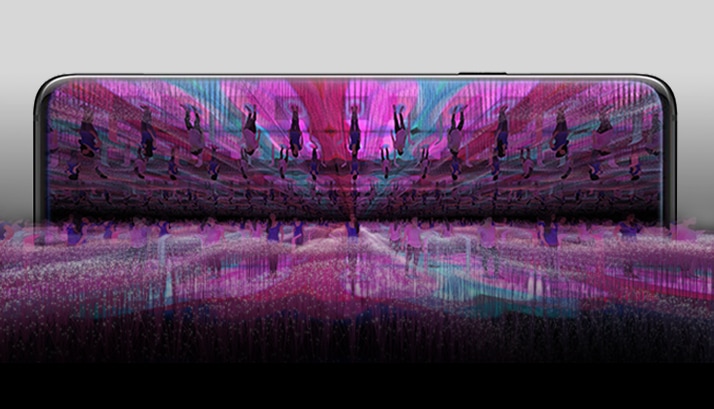 Interactive Experience
Take a guided digital tour with Galaxy S10 and experience the difference.
Instagram Stories School
Hear directly from Instagram on their top tips for how to create incredible content for your Instagram Stories.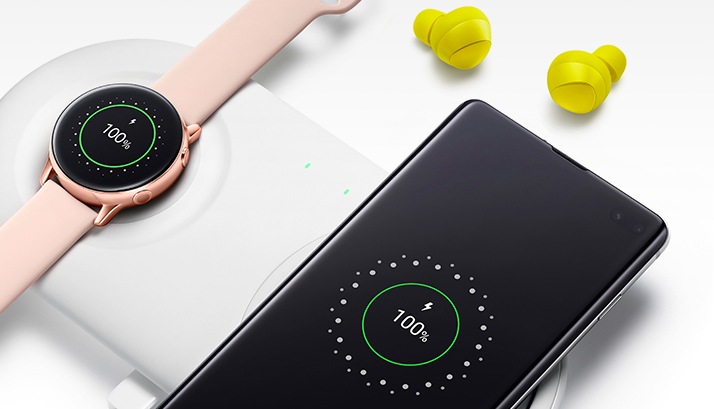 Galaxy S10 and Accessories
Test out the new Galaxy S10 and accessories and get a personalised consultation from a Galaxy expert.
Artist in Residence
Capture the must-have insta shot in collaboration with our Artist in Residence, George Rose.
What's outside?
Discover the Galaxy S10 at Samsung's Electric Playground* @ Vivid Sydney.
*Children aged 13 and under should be accompanied by a parent or guardian to access Samsung's Electric Playground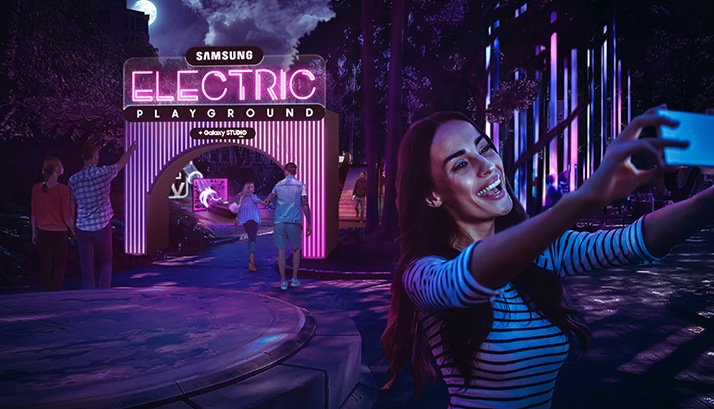 Welcome to Samsung Electric Playground where you can experience the best features of the all-new Galaxy S10 and unleash your inner child through a spectrum of fun-packed playful activities.
A 60s light and sound extravaganza that immerses the playground in a colour spectacle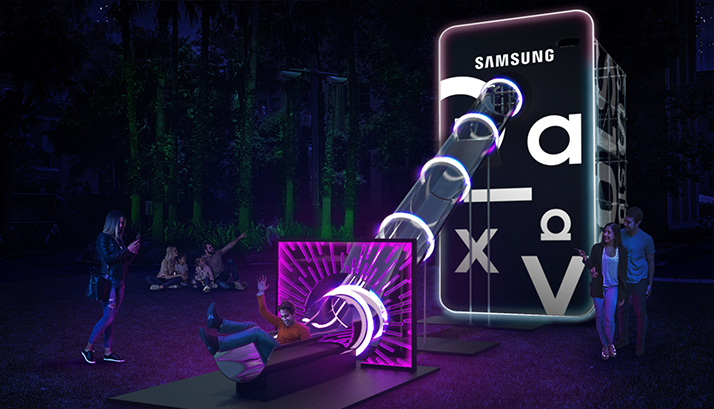 Experience the thrill of descending 6.5m from the sky through a spectrum of coloured lights and exiting the Infinity Slide in a crescendo of illuminated colour.*
*Riders must be over 110cm.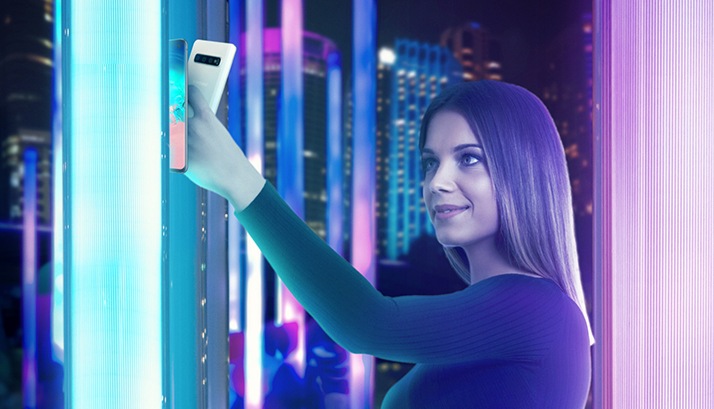 To celebrate the Galaxy S10's PowerShare functionality, visitors can hold their compatible smartphones to the charge points on the poles to share their power and charge their phones or alternatively simply touch the Galaxy S10's to enable the light to pulse and change colour.
Swing your hips like no one's watching. Grab a Hula-Hoop and create brilliant patterns of light as it changes colours, mesmerising onlookers as you move.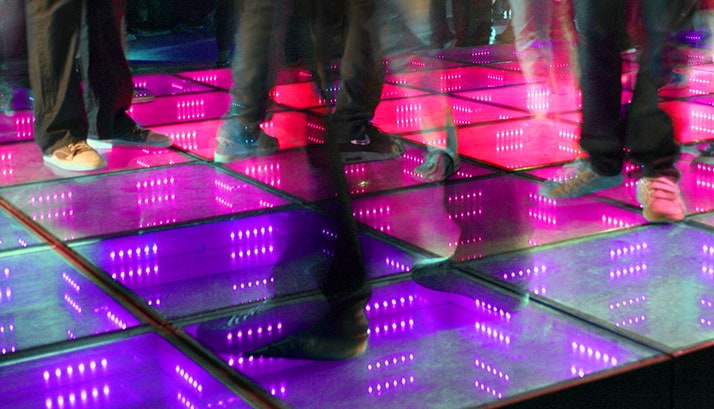 Move across the LED Hopscotch and bring it to life like a dance floor with playful colours and effects when you step or jump on a tile.
Experience Galaxy S10 at Vivid Sydney
Galaxy Studio - Foundation Hall
140 George St, The Rocks NSW 2000
24th May - 15th June
Everyday: 6pm-10:00pm
Samsung Electric Playground - First Fleet Park
24th May - 15th June
Everyday: 6pm-10.00pm