What is Work-Life
Balance, Anyway?
Tips for juggling your daily grind and me time

We all know that smartphones help get everything done from the comfort of wherever you are. But how do you find a healthy work-life balance? Here are some work-life balance tips for staying productive while avoiding burn-out
Let apps be your gatekeepers
Nothing can stop your boss from sending emails or texts around the clock, but you can change how you react to them—or don't. There are apps that specialize in blocking alerts from certain contacts during your "me time". Apps like THRIVE and OFFTIME let you set specific days and times that are guarded from work notifications, while keeping a checklist for you to tackle first thing Monday morning
"Our days are being occupied by things that don't matter most of the time"
-Jason Fried, Founder of Basecamp

Make office time work time
This might seem like a no-brainer but it's good to reevaluate how productive you are at the office. "Our days are being occupied by things that don't matter most of the time," says Jason Fried, authour of The New York Times best-seller "Rework" and founder of Basecamp. "We're just talking. There's a big difference between constant conversations and meetings and actually getting work done." If you're more focused and productive during regular office hours, then you'll be more likely to protect that much-needed down time

TIP
Technology isn't the only answer: keep essential oils like eucalyptus at your desk and breathe in for mental clarity and focus
Routines help set the mood
Every left-brained person has probably perked up at this headline, but this applies to the creative types too. Think of routines as setting the mood for your creative outputs—a way to trick your body and mind that it's officially "worktime" so the ingenuity can begin. Whether that routine is getting in early and grabbing your favourite coffee or lighting a candle at home and listening to your favourite chill playlist, seduce yourself into a more productive mentality when the time calls for it

Your schedule is your best friend
Admitting that technology is addictive is the first step to recovery. Next, establish a clear work schedule and reasonable guidelines for when you should be expected to be available outside of the office. As any therapist would advise, boundaries are healthy and ultimately you want to be part of an organisation that respects your boundaries as much as you respect theirs
The new super powerful Note
With the Galaxy Note9, you can multitask to get more done with easier note-taking, Multi-Window and the S Pen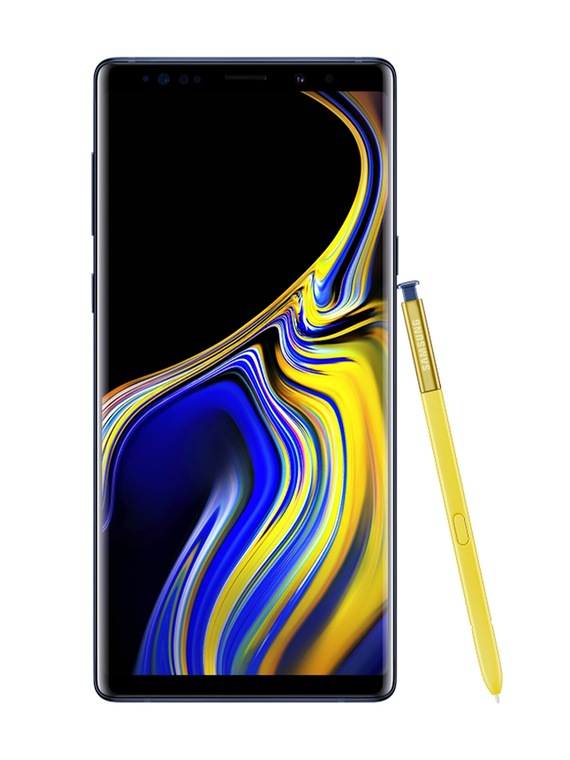 * Internet and Bluetooth connection may be required for certain features. Third party applications may require account registration and additional fees may apply.

** All images from Instagram and/or third party sources have been approved for use by photographers.

*** All quotes have been approved for use by photographers.