Virtual Travel Guide:
Discover the Unseen #withGalaxy
Bring nature's fleeting moments into focus with these tips from Discovery photographer Michael Block.

As overseas travel has been largely grounded, your wanderlust may feel like it's hit an all-time high. But take heart: You don't have to stray far to experience uncharted territories. Buckle up as we take you on a virtual journey with one of Discovery's leading photographers to reveal nature's most unexpected moments #withGalaxy. And learn how you can capture hidden wonders from right where you are. 

Zoom to capture what you can't see

With a 10x Hybrid Optic Zoom on the Galaxy S20 Ultra, Michael is able to get closer to wildlife and capture majestic sights he could've easily missed. In these shots, he took advantage of the natural sun to get that incredible mountain detail.
Turn a video into breathtaking stills

Why snap on repeat when you can just hit record? 8K Video Snap turns every frame into a crisp 33MP still, which, Michael says, is "awesome for capturing details and perspectives that would have been otherwise impossible" in landscape photography.


*To view videos in 8K quality, a compatible 8K device is required (sold separately).
Discover a galaxy of possibilities
Thanks to the Galaxy S20's large image sensors and AI, Michael can achieve clearer nighttime shots in the dark without flash. "Astrophotography with a smartphone is something I thought we were years away from," Michael says. His pro tip? Set your phone up on a tripod and turn on Pro Mode or Night Mode for best results: "The Milky Way was so vibrant when I got the Pro Mode and Night Mode going."

Shoot, shoot, shoot

So, how can you capture unique, next-level perspectives in the wild like Michael? According to him, practice makes perfect: "You shoot constantly and pull the diamonds from the rough."
Capture the magic from a distance
See the world through a new lens with phones like the Galaxy S20.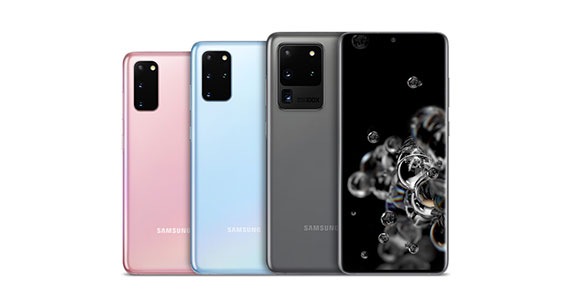 Galaxy S20 | S20+ | S20 Ultra 5G