Samsung Electronics Australia announces partnership with Tim Cahill
May 11. 2018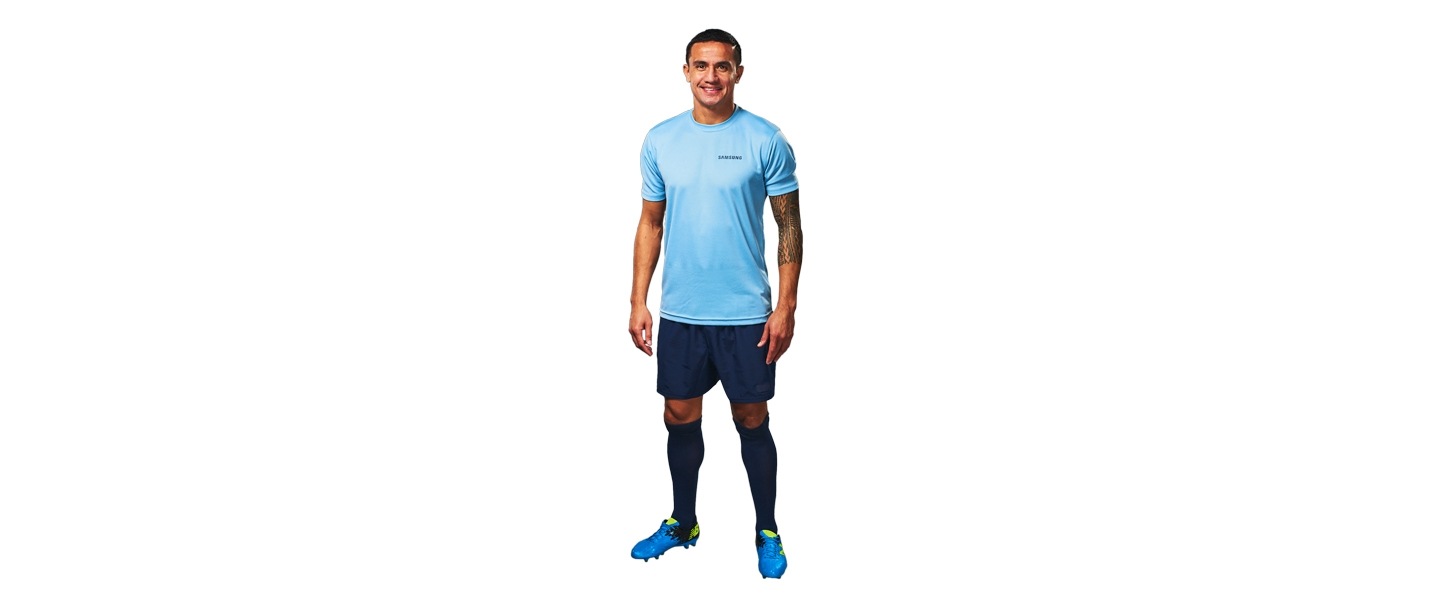 Cahill to inspire Australians to defy barriers

Samsung Electronics Australia has today announced an ongoing partnership with iconic Australian footballer, Tim Cahill, to become an official ambassador for the brand. The partnership is based on a shared objective of inspiring Australians and showcasing stories that support Samsung's brand theme, 'Do What You Can't.'
"Tim Cahill is the first name that comes to mind when Australians think football. He has consistently demonstrated that Australian spirit of having a go and achieving success in the face of adversity. And he has done that on the global stage," said Josh Grace, Chief Marketing Officer (CMO), Samsung Electronics Australia. "Tim has been instrumental in inspiring a generation of Australians to follow their dreams and it's his relentlessness and personal drive for the game that we feel connects so strongly with what we stand for as brand."
Born in Sydney, Cahill followed his passion for football to become Australia's highest goal scoring footballer of all time at a national level and has played professionally for teams in Australia, UK, USA, and China. A unique style to play, determination to support the game, as well as overcoming numerous challenges along the way, have made Cahill synonymous with a distinct approach to career and personal achievement.
"It's incredibly exciting to partner with Samsung and I look forward to collaborating with them to showcase and share our stories together. It's such an important year for Australian football and a great time to be aligned with such an inspirational brand that continuously pushes itself," said Cahill.
The partnership will officially commence with launch of local campaign to support Samsung's 2018 QLED TV category.
Disclaimer: Samsung Electronics Australia is not a sponsor of, or otherwise affiliated with, the 2018 FIFA World Cup.
List
No Prev Page
No Next Page