Samsung Flexible Refrigerators
Adapt to your
changing lifestyle
Expand and reduce storage space for food and drinks as needed or switch off the fridge and power only the freezer when your household is on holiday. Our flexible Twin Cooling Plus™ Refrigerators are designed to adapt to your lifestyle needs, conserve energy and provide fresh food that lasts.
SEE THE RANGE
LEARN MORE
Explore Flexible Refrigerators
Flexibility when you need it
Easily convert your freezer to a fridge and use the extra space for fresh food - perfect when you are entertaining. When you are on holiday, turn the fridge off and keep the freezer running using holiday mode.
Fridge Max Mode
Hosting a party? Make space for more fresh food and beverages by converting your freezer to a fridge. With extra storage when you need it, you can cater for nearly every occasion.
Holiday Mode
Going away for a while? De-stock your fridge and switch it off while keeping your frozen foods chill in the freezer.
Energy Saving Mode
Out of ice-cream? Turn off the freezer when you don't need it and help reduce your power usage.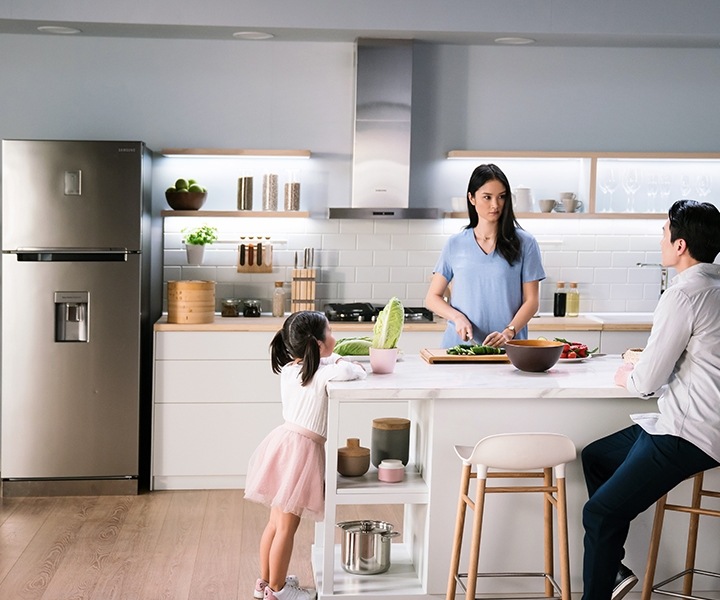 Mini Fridge Mode
Haven't got much in your refrigerator? Switch off the fridge and convert the freezer into a mini fridge.
=
Freshness
that lasts
Separate cooling systems provide up to two times more humidity, so food can stay fresher for longer.*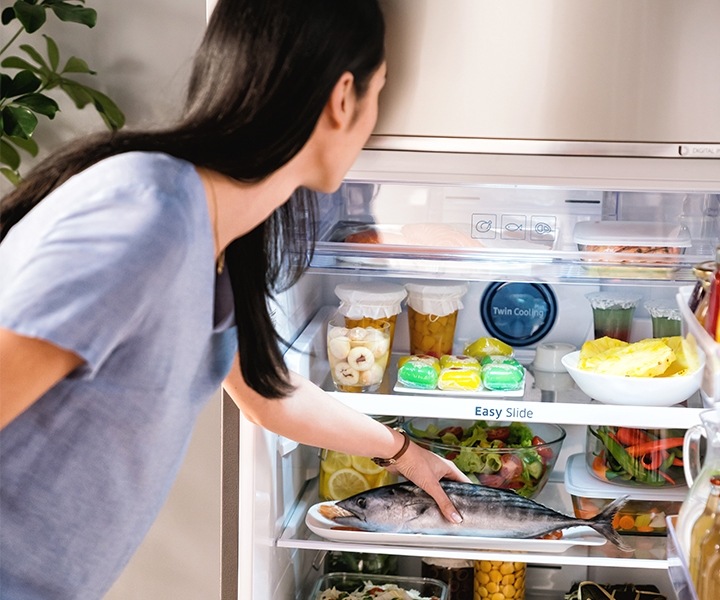 Keep flavours locked in
Two separate cooling systems help avoid odours mixing between compartments, so fresh and frozen foods keep their original flavour.
Choose your Flexible Refrigerator
Screen and product images simulated for illustrative purposes. Content may vary by region. All brand, product, service names and logos are trademarks and/or registered trademarks of their respective owners and are hereby recognised and acknowledged. References to third parties do not constitute any recommendation, approval, endorsement, authorisation, sponsorship or affiliation by Samsung of those third parties. The opinions expressed in the quotes provided are the opinion of the person quoted and should not be taken to reflect the views or opinions of Samsung Electronics Australia.