SRS690GDLS 690L Capacity Side by Side Door Refrigerator with Multi-Flow Cooling
RSG5DUSL1/XSA
Buy Food in Bulk!
The more storage space you have, the more shopping hours you might be able to save. You can save time by buying lots of groceries at once, so you can use that time doing things that are important to you.
Ample Space Inside
If you have a large family, you eat lots. If you entertain often, you need to store lots of food. Plus, it's often more efficient to stock up on groceries in on trip rather than having to go shopping for groceries often. You simply need lots of refrigerator space, but you don't want to sacrifice style. What do you do ? The Samsung G-Series gives you ample storage space and still maintains built-in-refrigerator dimensions so you can have both. * *Compared to Samsung refrigerator without SPACE Technology
Organisation Made Easy!

You want to live easier as life gets harder. If things stay in order, you can stay organized as well. So start by keeping your food organized and easy to find with the outstanding shelf storage space.
Big or Long, No Problem!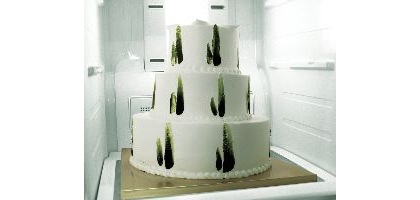 Need to store cake or a turkey for a party? You can store big and bulky items in the refrigerator and serve them at your convenience.
Auto Moisture Drawer
Self-controlled crisper keeps greens at an excellent humidity level.
Let Your Kitchen Stand Out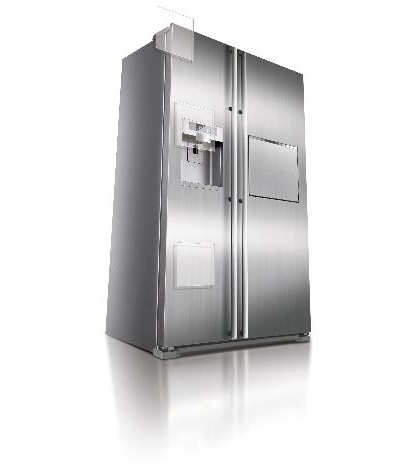 Like the foam on top of your espresso, the Cafe Look Design dispenser accents your kitchen, adding a touch of elegance and indulgence. The Cleanedged frontal view of the refrigerator has hidden hinges, the LED display is flushed to the door surface, and the Full stainless steel door brings contemporary style to your entire kitchen.
Dairy Guard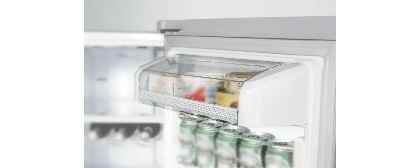 Ideal for dairy products with transparent lid for an easy view of food stored.
Tilt Can Carry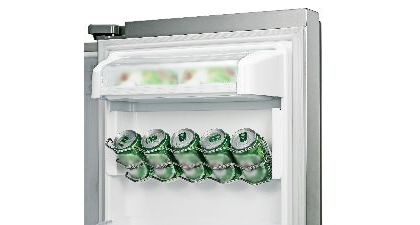 This flexible can holder even folds up to offer space for taller bottles.
Gallon Guards
Stores extra gallon-sized bottles and containers.
Big Boxes
Overall size of the boxes are big for exceptional storage space.
ClearView Icemaker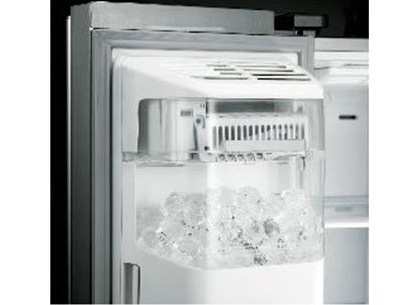 This space-saving icemaker in the freezer door is see through for easy view ice stored.
Multi Flow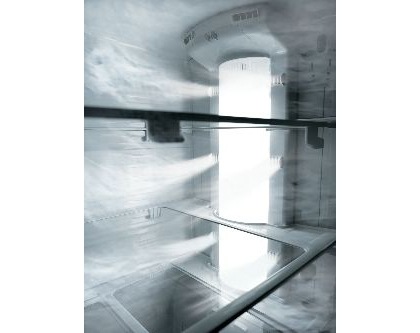 Cooling air flows out through multiple outlets at every shelf level.
LED Tower Lighting
The lighting uses minimal space and is semi- permanent.
Foldable Shelf
Folds in half for taller containers or usable as a full depth shelf.
User manual & Downloads
Live Chat
* Key feature may different from Key Spec