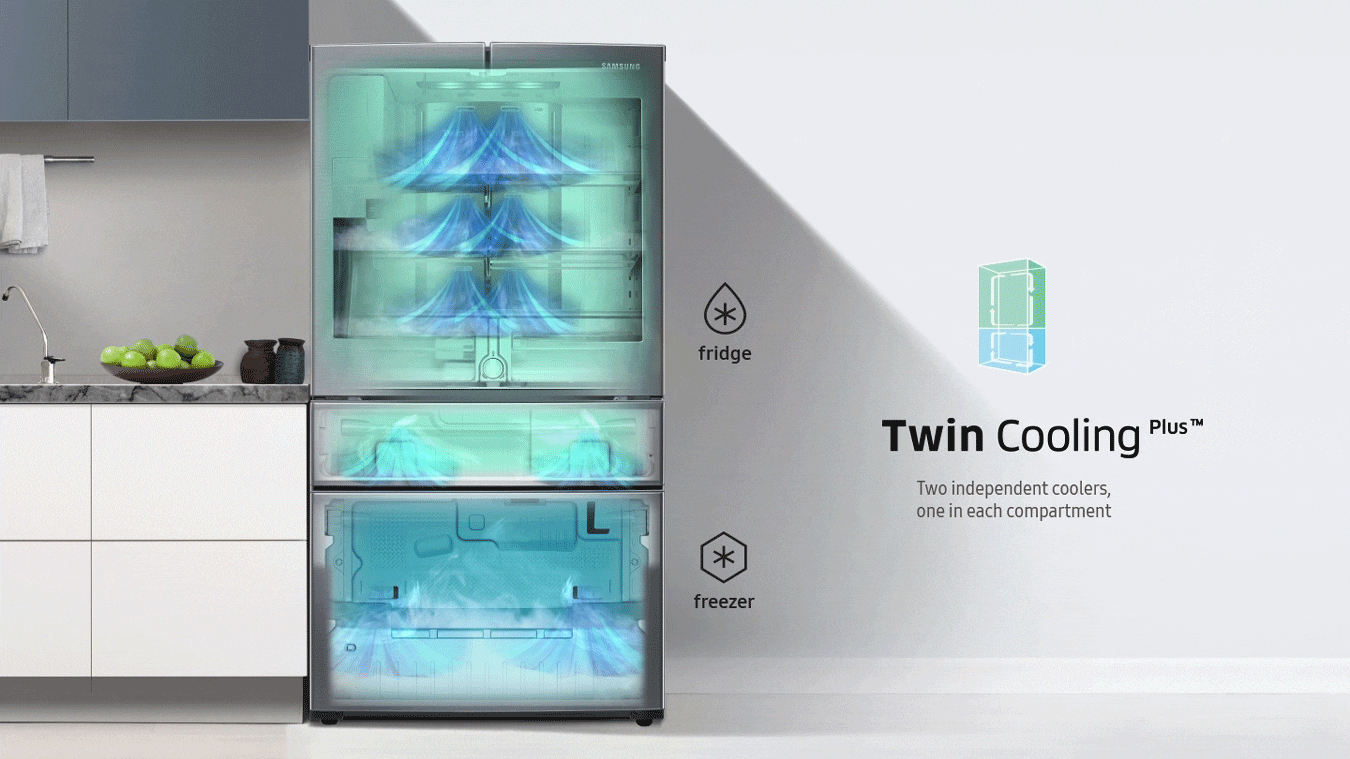 Flexibility you need,
freshness you deserve
Twin Cooling Plus™
The more dynamic your life and the kitchen becomes, the more active and flexible our refrigerators will be.

Samsung Twin Cooling Plus™ is for a more dynamic life.
Adapts to your changing lifestyle
Enjoy optimal temperature and humidity with Samsung Twin Cooling Plus™.

Easily convert your freezer to a fridge and use the extra space for fresh food - perfect for when you are entertaining. When you are on holiday, turn the fridge off and keep the freezer running using Holiday Mode.
Choose how to cool
Convert your top-mount freezer into a fridge with Samsung 4 or 5 Conversion Modes. Whether you want to party, travel, try and keep energy bills low or just like to keep things minimal, the convertible freezer can be flexible when you want it.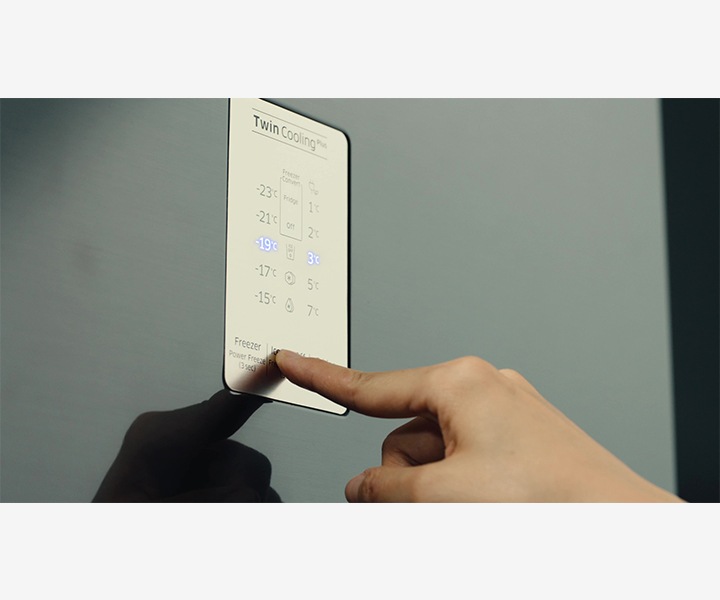 Customisable temperatures
Convert your feezer to a fridge when you need it and use the extra space to keep your meats, beverages, or fruits at their optimal temperatures with Samsung FlexZone™ - perfect for when you are entertaining!
2X Longer Freshness
Independent cooling systems in the fridge and freezer helps keep food fresh and prevent the mixing of odours. Enjoy upto 2X longer freshness* with Twin Cooling PlusTM .
*Compared to Samsung All Around Cooling on selected models.
Explore Twin Cooling Plus™ refrigerators