AirDresser: Child Lock and Scheduling
Last Update date :
Oct 01. 2020
The AirDresser can be used to Schedule the completion time of a course. You can conveniently put your items in, set the time and have it finish at a time that best suits you.
Another feature of the AirDresser is the Child Lock, which prevents injuries that can occur due to unwanted operation by children.

Below are details on activating the Child Lock feature and also how to Schedule your AirDresser.
1
Tap the
Power button to turn on your AirDresser.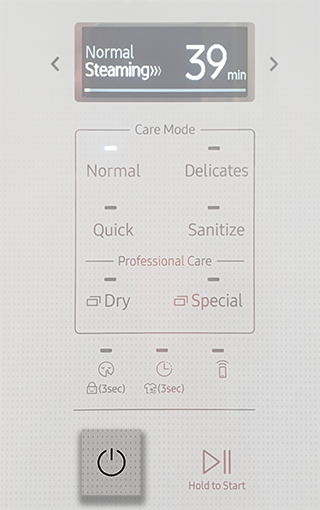 2
Tap the
Schedule button to schedule the AirDresser completion time. Using the > Right or < Left directional button, you can set the time from 1-hour or up to 24 hours by 1-hour increments.
Please note: When the Schedule button is tapped again while scheduling, any Scheduling will be cancelled.
3
Tap and hold the
Start/Pause button.
The Course and Schedule lights will flash up until the course time is due to start. The Schedule light will turn off when the course starts.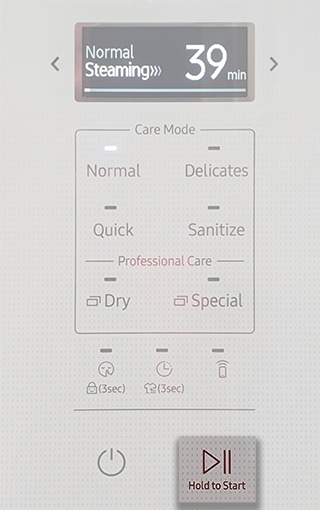 Please note:
The actual completion time may vary depending on the condition of clothing and surrounding temperature.
Scheduling will be cancelled if you pause the schedule and change the course.
1
Tap the
Power button to turn on your AirDresser.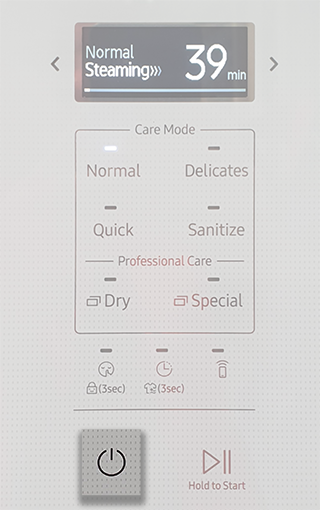 5
Tap and hold the

Silent button for 3 seconds.https://hshopfront.samsung.com/au/support/tv-audio-video/auto-power-off/
The Child Lock can also be activated by tapping and holding the Silent button for 3 seconds after a course has started.
When activated, Child Lock deactivates all buttons except the Power button.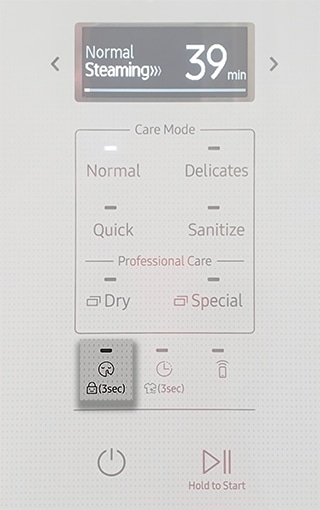 Please Note:
Child Lock activation is not affected by turning on/off the power.