How can I change the spin level on my washing machine?
Last Update date :
Sep 22. 2021
Please Note: The information on this page is for Australian products only. Models, sequences, error codes or settings will vary depending on location and/or where the product had been purchased. To be redirected to your local support page please click here.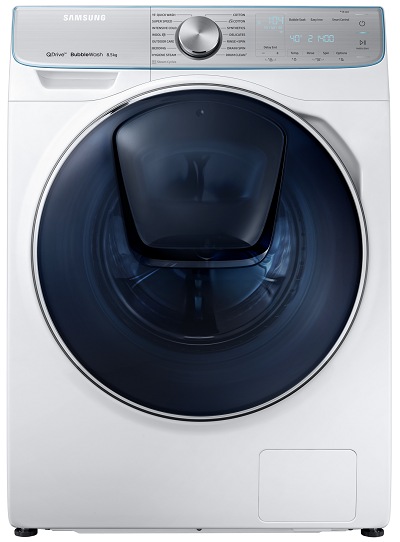 Follow the instructions below to change the spin level on your top loader washing machine:
1
Press the Power button on your washing machine.
2
Press and hold the Spin button for 2 seconds.
3
The spin time will be displayed on the display panel.
4
Change the spin level independently of any other settings by pressing the Spin button repeatedly until a desired spin level is selected (Ex. High, Medium, etc.) on the control panel.
5
Now press the Start/Pause button.
6
Make sure you select the level of Spin before you select a cycle. If you have selected a cycle then you can only select the default spin level that was associated with the selected wash cycle.
Note:
Extra High Spin option (Ex. WA5471) - Removes excess water from loads during spin. To minimise wrinkling of wrinkle-free and no-iron fabrics, do not use Extra High spin option for such loads, nor overload your washer.
No Spin Option - Drains your washer without spinning. Use this option for extremely delicate items that does not tolerate any spin.
Please refer to our User Manual and Guides to confirm if this function is available on your Samsung Washing Machine.
For further support, please contact us on 1300 362 603 or reach out to us via Chat Support.