Clean Fingerprints On My Samsung Microwave.
Last modified :
Mar 12. 2019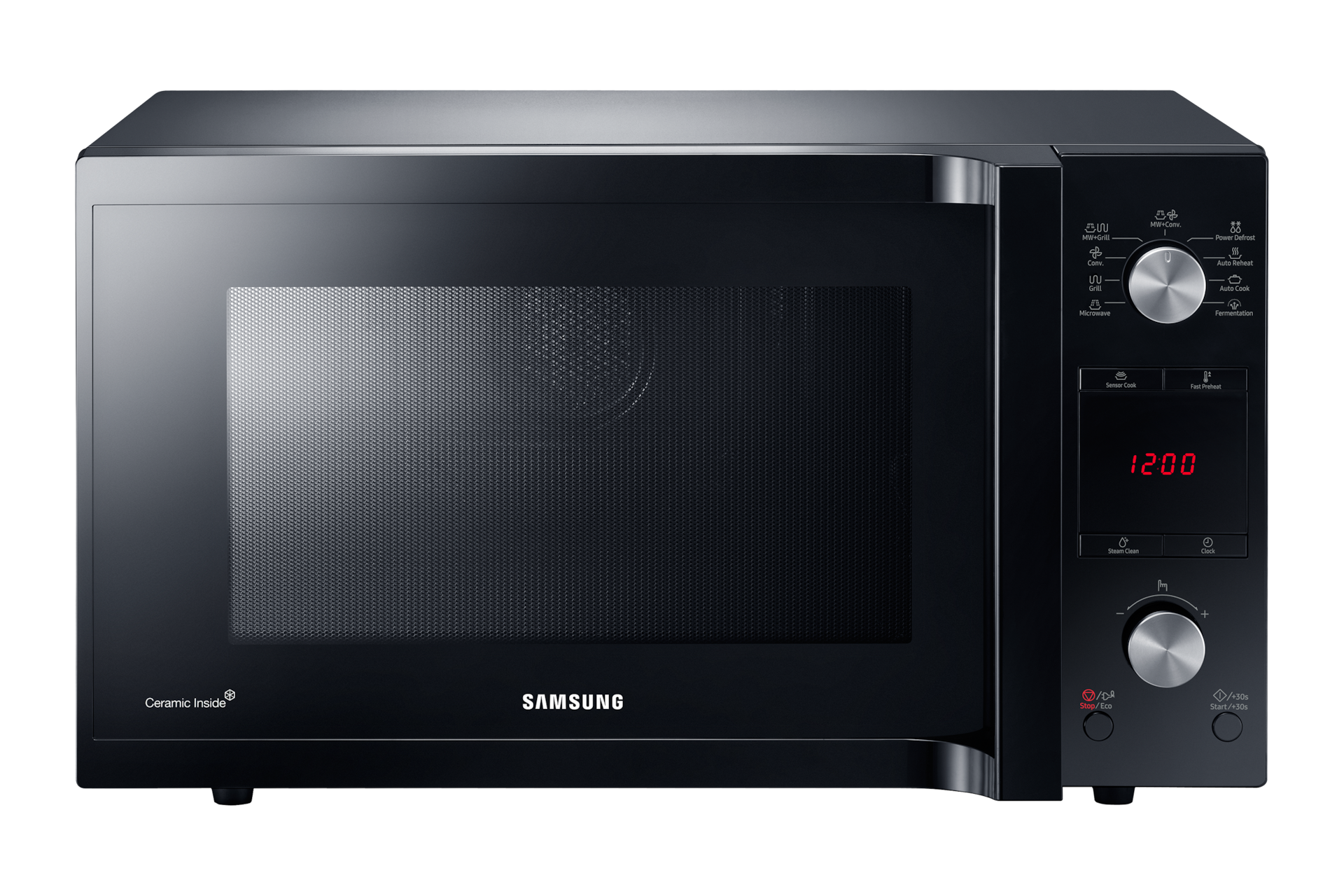 Even with the best of care, stainless steel can pick up greasiness from fingerprints, turn dull, or become stained by heat from the appliance itself. Below are some tips on what you can use to remove those fingerprints
White vinegar and a damp soft cloth.
A soft cloth with a dab of olive oil or baby oil.
A soft cloth and lemon juice
Mild soap, water and a damp cloth.
Windex or other streak free glass cleaner.
Soda water and a damp cloth.
Please note: 
●      After cleaning, always rinse all residual cleaner off the surface and dry it thoroughly.
●      Do not spray water or cleaner directly on the surface; instead apply a small amount of cleaner on the rag and then clean the surface.
●      Always clean up spills and stains as quickly as possible using the simplest method to get the job done. Start by wiping with a damp cloth in the direction of the polish lines and follow up by drying the area to prevent water spots. If that does not work, try a weak solution of dish washing liquid, household ammonia, or a glass cleaner on a soft cleaning cloth. Again, rinse and dry thoroughly. Do not, however, mix any of those cleaning agents together.
●      Never use steel wool or bleach, or any product containing chlorine, which can damage the protective layer and the metal finish.
●      Rinse and dry the surface thoroughly to remove all traces of the cleaning agent and prevent spotting from trace minerals in the water.
●      Glass cleaner can leave streaks on the stainless steel finish.
●      Harsher chemicals (benzene, thinner, bleach, alcohol, acetone, ammonia) can erode the protective coating that is applied to the surface and could cause an electric shock.
Did not find what you're looking for? We're here to help.
Face-to-Face Support

In-Store Support
Create a booking to see one of our friendly Samsung staff members at one of our Samsung Retail Stores.
Contact Us