Samsung Washer Fills with Incorrect Temperature.
Last modified :
Mar 11. 2019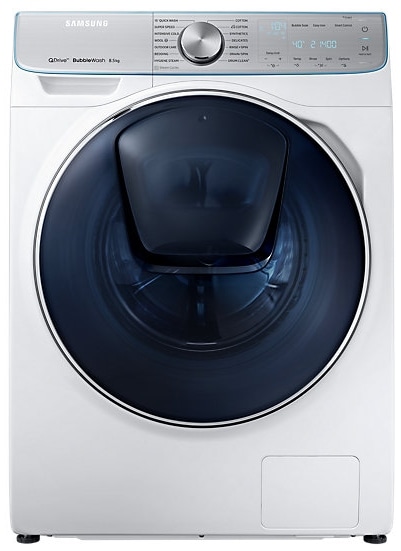 If you find that your Samsung Washer is filling with incorrect temperatures, please follow these steps to reslove the issue. Otherwise you are able to download the instruction manual specific to your machine on our Manuals & Downloads page.
Please Note: Water drained during a high-temperature wash or drying cycle is hot. Do not touch the water. This may result in burns or injury.
Fully open both taps.
Make sure the temperature selection is correct.
Make sure the hoses are connected to the correct taps. Flush water lines.
Make sure the water heater is set to supply a minimum 49 °C (120 °F) hot water at the tap. Also, check the water heater capacity and recovery rate.
Disconnect the hoses and clean the mesh filter. The mesh filter may be clogged.

While the washing machine fills, the water temperature may change as the automatic temperature control feature checks incoming water temperature. This is normal.
While the washing machine fills, you may notice just hot and/ or just cold water going through the dispenser when cold or warm temperatures are selected. This is a normal function of the automatic temperature control feature as the washing machine determines the water temperature.
Do not install the washer where it will be exposed to low temperatures.
If the problem is still present after going through these steps, please get in touch with our Samsung Care experts on 1300 362 603 (Toll Free in Australia) or contact our Live Chat Australia team.
Did not find what you're looking for? We're here to help.
Face-to-Face Support

In-Store Support
Create a booking to see one of our friendly Samsung staff members at one of our Samsung Retail Stores.
Contact Us