Why doesn't my front loader washing machine drain/spin or door doesn't open?
Last modified :
Jun 25. 2018
Please follow the troubleshooting steps to prevent the issues from happening:
1
Check if the door is completely closed. The Washer will not spin unless the door is closed and locked.
2
Ensure that the unit is not overloaded.
3
For units with Debris Filter, follow these steps, otherwise, proceed to number 7.
4
Locate the Debris Filter access panel.
6
Clean the Debris Filter and make sure the debris filter is not clogged.
Please note:   The Debris Filter is housed inside of the drain pump to prevent the drain hose from being clogged. If this is not cleaned regularly, unpleasant odour, draining and filling issues will occur. Thus, the filter should be cleaned periodically, based on how frequently the washer is used.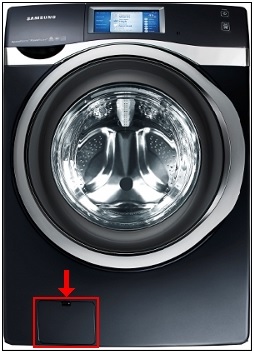 7
Check the drain hose is straight as possible with kinks.
8
Verify that the drain hose does not form an airtight connection in the standpipe, and is not inserted more than 15cm. If the drain hose is pushed in too far or an airtight connection is made, a syphoning effect will force water and air back into the washer. This can result in the washer not being able to drain, fill or spin.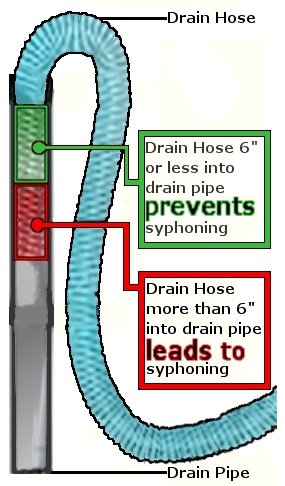 9
Make sure that the washer is level. If it is not levelled, this will have an effect on its optimal performance.
Please note: The door is locked shut or will not open until 3 minutes after the machine stops or the power turns off.
If the above troubleshooting steps have not resolved the issue then the unit may require a service. Please contact Samsung Customer Care using one of the options below.
Did not find what you're looking for? We're here to help.
Online
Chat with us
Live Chat Support with a Samsung product expert.

We'll respond within 24 hours of your request.

Face-to-Face Support

In-Store Support
Create a booking to see one of our friendly Samsung staff members at one of our Samsung Retail Stores.
Contact Us