My washing machine has a bad odour, what can I do?
Last modified :
May 15. 2018
The best way to handle washing machine odors is to prevent them from occurring in the first place.
●     Always use High Efficiency (HE) detergents in newer models of washing machines. The newer high efficiency washers use about 50 litres of water per wash cycle as opposed to 150-170 litres in older washing machine models. Non HE detergents produce too much suds which cannot be drained using the quantity of water used in newer washing machines. If the excess suds is not washed away it may result in catching mold and produce bad smell in your clothes and washing machine. So we recommend using HE detergents for newer models and non-HE for older models.
●     After a wash cycle, use a dry towel to remove moisture from the door seal.
●     Make sure that the filters are regularly cleaned and periodically maintained. Also make sure there are no signs of leakage or blocks for water drainage. Accumulation of detergent residue/dirt may result in producing bad smell.
●     Keep the door crack open for ventilation.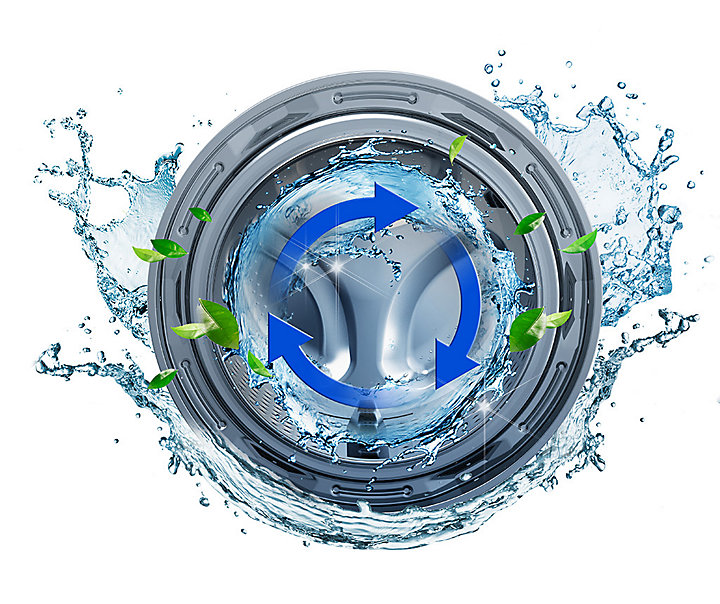 ●     Periodically run ECO DRUM CLEANING & HYGIENE DRUM CLEAN.
●     You can also try an empty (no detergent or clothes) hot water wash with ½ Cup of vinegar to get rid of the bad smell in the machine. Once this is completed run the washing machine so it rinses completely and is ready  for the next wash.
Did not find what you're looking for? We're here to help.
Online
Chat with us
Live Chat Support with a Samsung product expert.

We'll respond within 24 hours of your request.

Face-to-Face Support

In-Store Support
Create a booking to see one of our friendly Samsung staff members at one of our Samsung Retail Stores.
Contact Us