SmartThings has Stopped Controlling my AirDresser.
Last Update date :
Oct 14. 2021
Please Note: The information on this page is for Australian products only. Models, sequences, error codes or settings will vary depending on location and/or where the product had been purchased. To be redirected to your local support page please click here.
If you have enjoyed the convenience of controlling your Samsung AirDresser with SmartThings but all of a sudden you're not able to. This means you may need to delete and reset the connection.
Please try the general troubleshooting steps below first before requesting further support.
1
Swipe down from the top of your phone to open the quick access panel. Press and hold the Wi-Fi icon.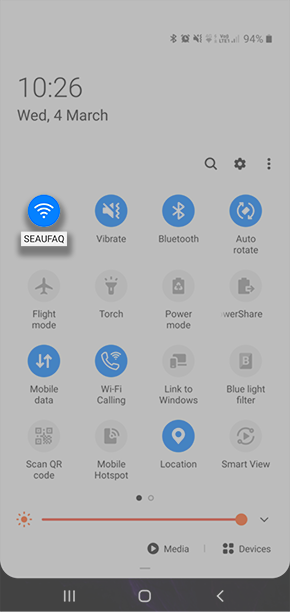 2
Press on the 3 vertical dots in the upper-right corner of the screen and select Advanced from the dropdown.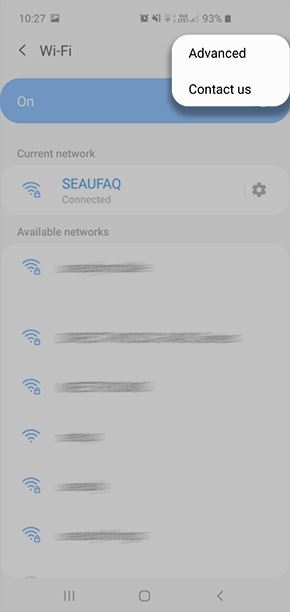 3
In the Advanced menu, scroll down and select Manage Networks under the Network Settings title. You need to have your Wi-Fi turned on otherwise Manage Networks will be greyed out and you will not be able to select it.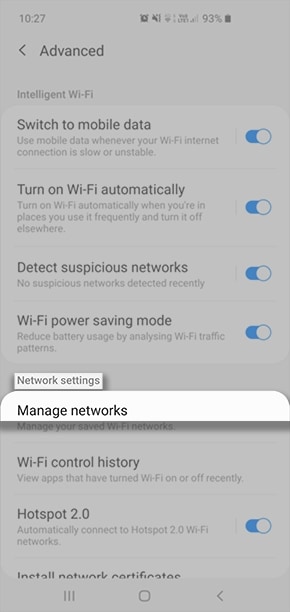 4
Press and hold the AirDresser Wi-Fi connection and then tap on Delete in the upper-right corner of the screen.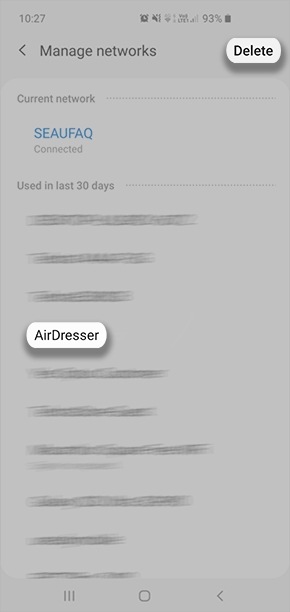 1
Open Settings and select Wi-Fi.
2
Select Advanced and then select [airdresser] Samsung.
3
Press on Forget This Network and select Forget from the pop-up box.
Please answer all questions.